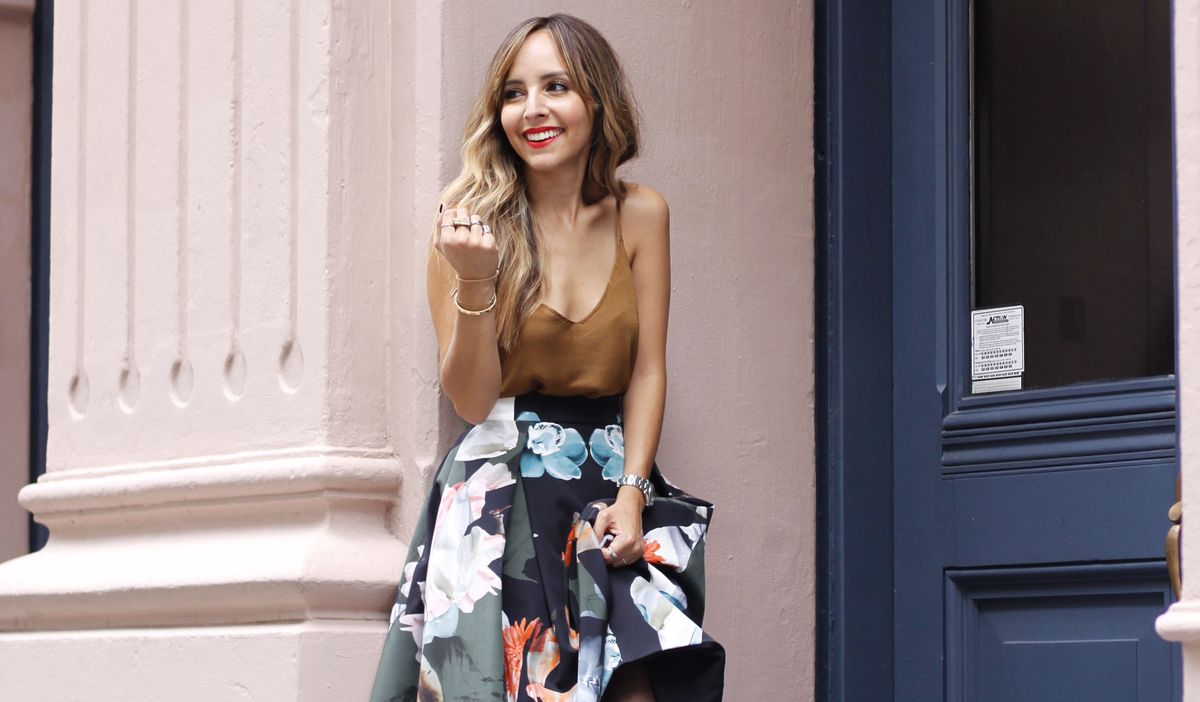 Fashion
Just because you're not freezing doesn't mean you can't embrace the season.
Bustle and Coveteur are working together to bring you the best mix of the season's fashion and beauty releases, shopping tips, and service stories in ways that are both inspirational, and attainable. Check The Fall Style Edit channel weekly to see what we're up to.
Fall is officially upon us, which means it's time to stock up on chunky sweaters, cozy jackets, and over-the-knee boots...unless you live somewhere where cool and crisp weather doesn't really exist. Figuring out how to rock all the best fall trends without overheating might seem impossible at first, but with a little bit of thinking outside the box, you'll be in an autumn state of mind in no time.
While you may not be reaching for your wool or shearling coats, living somewhere with warmer temperatures has its perks. For starters, it means you can truly embrace transitional pieces like sleeveless sweaters, lightweight jackets, and ankle booties. Another? You don't have to buy an entire new wardrobe—incorporating your spring coats and summer dresses will give you the chance to recycle some of your favorite pieces from other seasons. The key to it all is learning the art of layering. Not only will you look chic, but you'll also be able to keep cool when the sun is blazing and stay warm when it becomes chilly at night.
If you're still unsure how exactly you should style your looks this balmy fall, here's a simple guide complete with no-fail tips from some of fashion's top experts.
---
4 / 15
Invest in Lightweight Jackets & Coats
You can still wear jackets—just consider them in lighter fabrics, like denim, twill, or lightweight leather. "Living in LA, I get to play around with my coat options and be bit a more versatile since I'm not just dressing for a blizzard," says
Frilly co-founder Jeni Ni
. "A classic trench in a lightweight twill always gives me that autumn feeling without feeling weighed down."
Header Photo: Lilliana Vazquez

Want more articles like this? Head to Bustle.com.