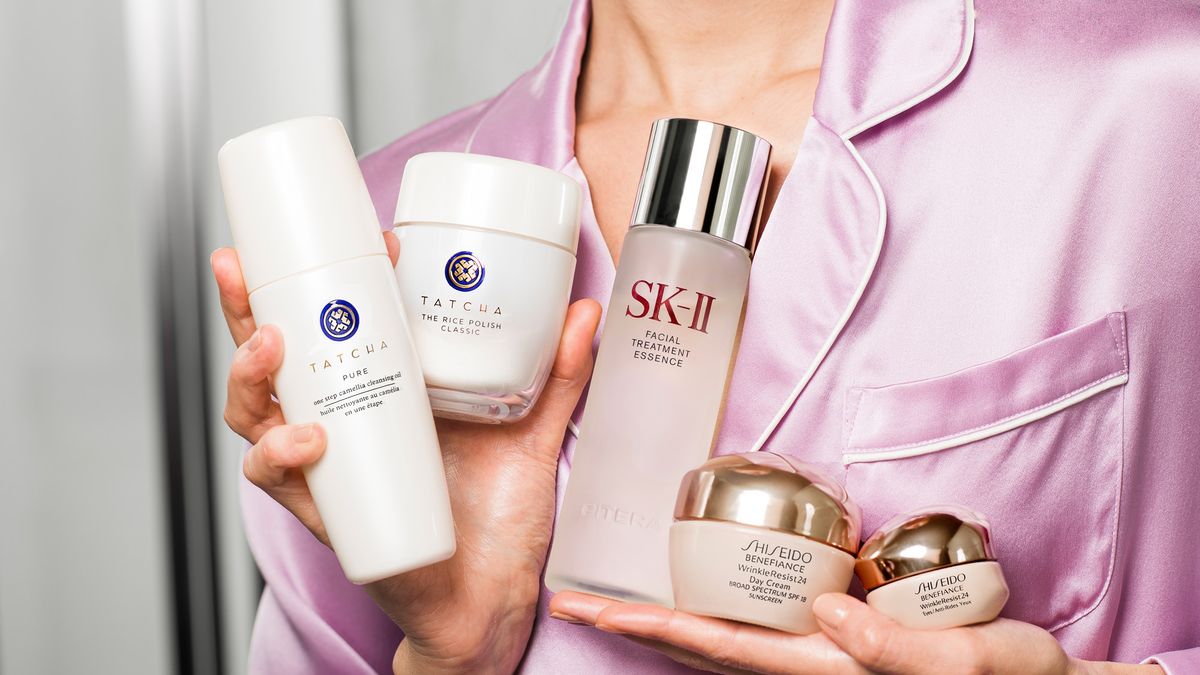 Skin
Bruna Tenório shares her must-have products and connection to J-beauty. In collaboration with Sephora.
Is it just us, or has skin-care gotten a lot more complicated lately? With busy schedules that allow little time for self-care, your routine needn't be nearly as complicated as your iCal or inbox—instead, we're focusing on the tools and products that really make a noticeable difference in your skin. Behold—the Japanese beauty approach, which is becoming increasingly popular and is founded on its commitment to an easy daily ritual: cleanse, plump, and nourish. The result is radiant, hydrated, and beautifully smooth skin, with plenty of time left in your daily routine for everything else you love to do.

---
To get the lowdown on the specifics of the J-Beauty ritual, we consulted model and beauty veteran Bruna Tenório. With years of experience in the fashion industry (meaning many hours spent removing makeup), she knows better than anyone the importance of taking care of your skin. Discover the rest of her beauty regimen below, and prepare for glowing skin year-round.
CLEANSE
Tenório uses the Tatcha Pure One Step Camellia Cleansing Oil to gently remove makeup and cleanse the skin with a blend of soothing botanical oils, which help preserve natural moisture. To use, apply 1-2 pumps of oil and massage onto a dry face until the product turns white. Follow with a rinse of warm water.

She follows the oil cleanser with Tatcha The Rice Polish Foaming Enzyme Powder, a rice bran exfoliant that transforms into a creamy foam to gently buff and polish the skin until it's smooth. To use, apply a half teaspoon of powder onto damp hands, rub together to create a foam, and massage onto a wet face for 15 seconds, avoiding the eye area. Rinse with warm water.
PLUMP
The second tenet of the J-beauty routine is an essence like SK-II Facial Treatment Essence. It hydrates, brightens, and refines texture, allowing the subsequent products to sink into the skin more effectively. To use, apply 5-10 splashes to either a cotton round or in the palm of the hands. Pat into both the face and neck, applying gentle pressure until the product is soaked into the skin.
Shop the Story:
Tatcha
Tatcha
SK-II