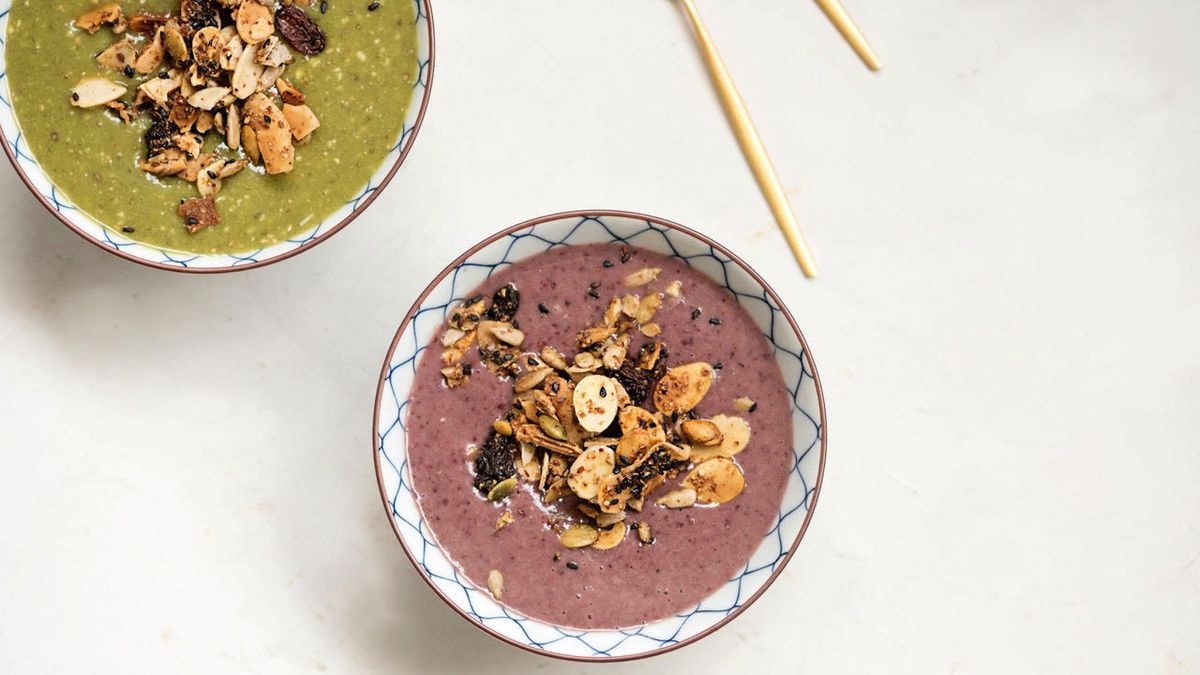 Food
Smoothies, greek yogurt, acai bowls, the list goes on!
Granola is one of those things that we've learned can be deceptively unhealthy. When oftentimes, especially when of the pre-packaged, supermarket variety, in actuality it's full of refined sugar, sugar-added dried fruit, and chocolate. As in, all the yummy but not-so-good-for-you things! But when Mia Ridgen of RASA promised us she'd come up with a granola recipe that's incredibly healthy and full of good fats and fiber, and tasted just as delicious as the bad-for-you stuff, we took her word for it. And we're glad we did.
---
MAPLE-SPICED GRAIN-FREE GRANOLA
"I love granola in my smoothies, with almond milk or just as a snack on its own. This version is grain-free, low in sugar, and full of healthy fats and fiber. A little goes a long way and will keep you satiated longer than other granolas."
Makes about 4-5 cups
Prep time: 40-50 minutes (including baking time)
INGREDIENTS:
Dry Ingredients:
2 cups sliced or slivered almonds
1 cup sunflower seeds
1 cup pumpkin seeds
3⁄4 cup unsweetened coconut
1⁄2 cup sesame seeds
1⁄2 cup ground flax seeds
1 tsp sea salt
1 tsp cayenne pepper
pinch of Maldon sea salt
3⁄4 cup raisins or other dried fruit (optional)
Wet Ingredients:
3 tbsp coconut oil
1⁄4 cup + 1 tbsp maple syrup
1 tsp vanilla extract
MAKE IT!
1. Preheat oven to 350 degrees F and line two baking sheets with parchment paper.
2. Combine all dry ingredients, except Maldon sea salt. Mix well.
3. In a small saucepan, combine coconut oil, maple syrup and vanilla extract, and stir over a low heat until well combined.
4. Slowly pour liquids over dry ingredients and mix thoroughly.
5. Spread over baking sheets and sprinkle generously with Maldon sea salt.
6. Cook for 30-40 minutes, until slightly browned and fragrant, stirring after 15 minutes.
7. Let granola cool and then break into small clusters. Don't try to break it up.
8. Store in an airtight container for up to one week.
Photo: Courtesy of Mia Ridgen of RASA