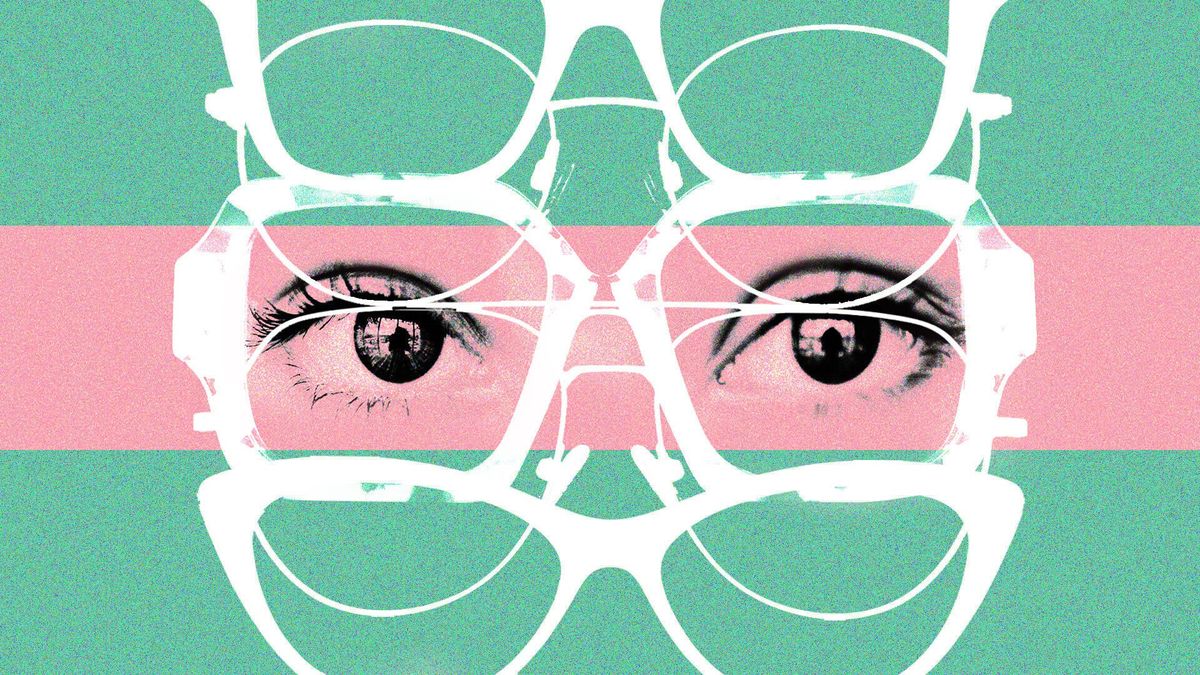 Fashion
What Your Glasses Say About Your Personality
From cat eye to clear frames to tortoiseshell, here's what each unique style of eyewear says about your persona.
Hey, four eyes! If you weren't blessed with 20/20 vision you know that glasses are more than an accessory–they're a lifestyle. In the legacy of cinematic and television history, pop culture tainted our view of what glasses offered an outfit. Ninety percent of the time they were a shortcut for making a "before photo" out of a character who later gets a rom-com makeover. They became a cinematic invisibility cloak for hot people—glasses on: an abrasive smart-aleck; glasses off: you're telling me she was gorgeous this whole time?! The difference between Clark Kent and Superman? Glasses (and red underwear).
Yes, we could all wear contacts, but choosing to wear glasses is a way of fearlessly asserting your personal brand. Go ahead and assume I read books—see if I care! Of course there are dozens of editorials that will prescribe a certain style of eyewear for your "heart-shaped," "oval," or "square" face, but I think this daily accessory is tailored more to your personality than your features. Below I break down popular styles of specs and what they reveal about the person you are.
Oversized Frames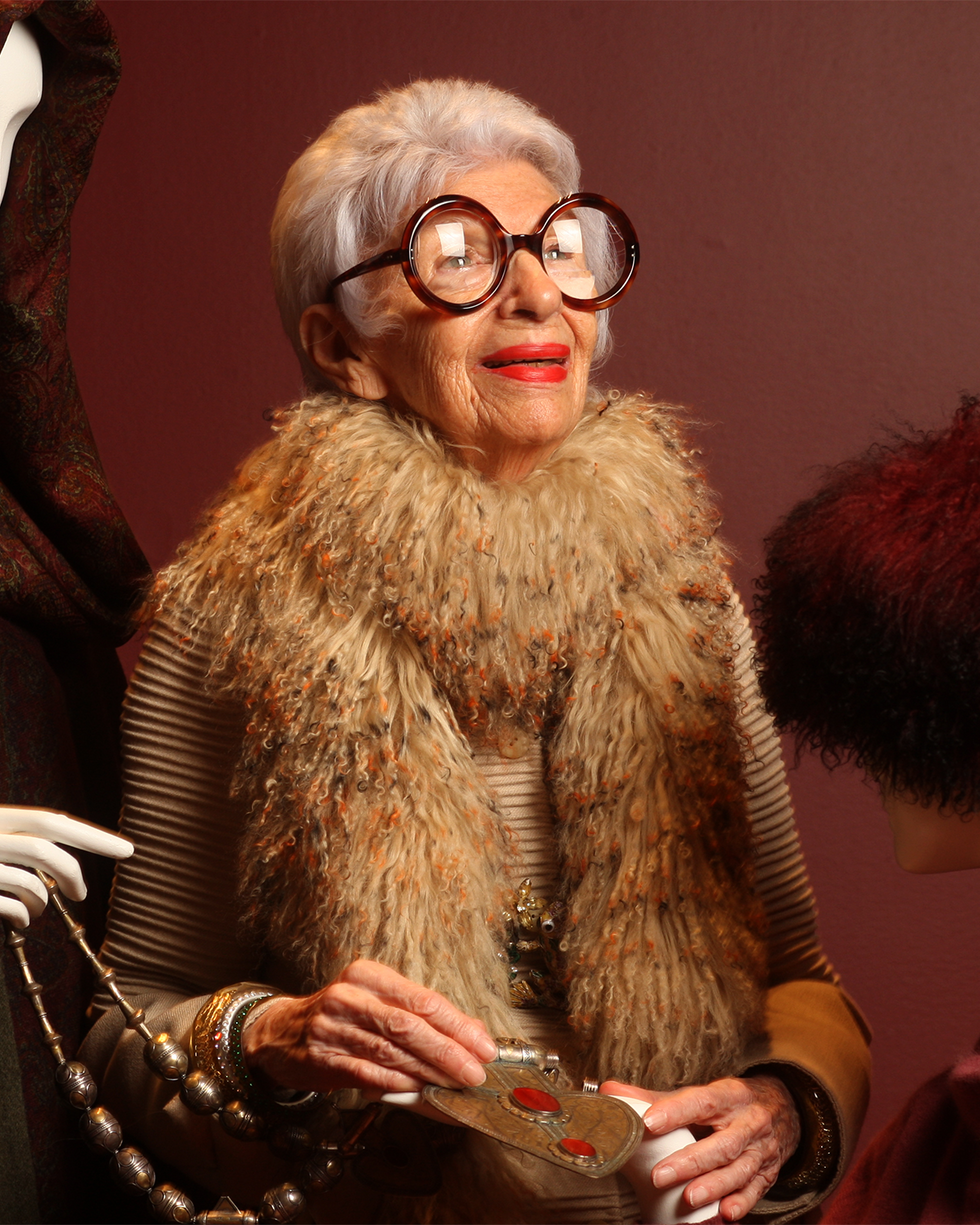 Photo credit: Iris Apfel/Boston Globe/Getty Images
Large frames are for extroverts who love to hear themselves talk. They love the pageantry and drama of glasses. The lenses may not be an everyday staple, but the wearer dons them because they love the fanfare of adjusting the accessory up and down their nose—index finger on top, thumb on bottom, the others flared. It's giving self-proclaimed "fashion lovers." It's giving drama teacher. It's giving Neo-liberal mom who loves to buy jewelry at the MoMa gift shop. And, she loves a dinner party, darling.
Aviators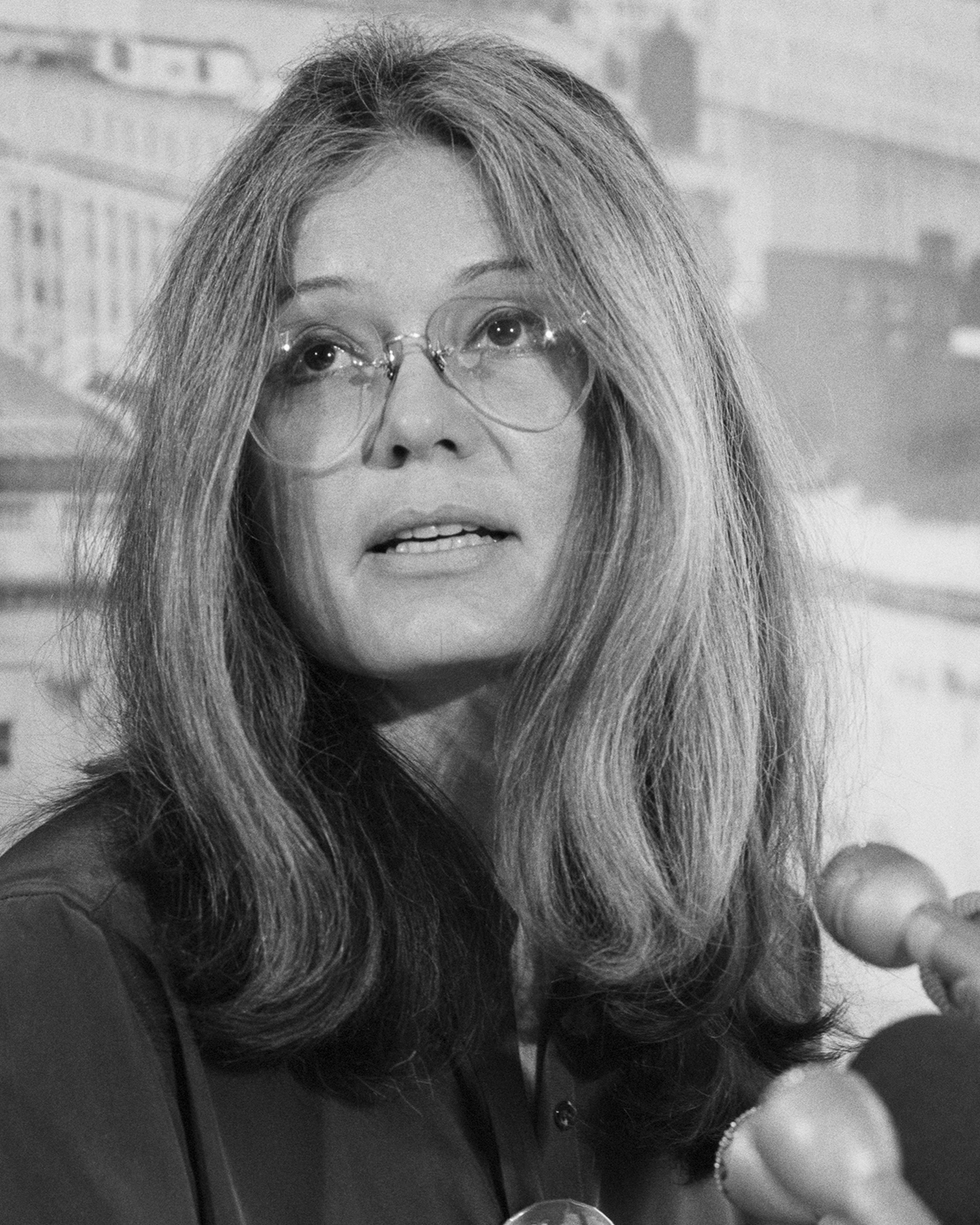 Photo Credit: Gloria Steinem/Bettmann/Getty Images
Don't say Jeffrey Dahmer, it's hack. Aviators, a co-opted military style from the 50s, have been a staple of eyewear fashion for decades. The classic style spans opposite ends of the cultural spectrum. In recent years, they allude to a wealthy city-slicker on vacation. Think Don Draper in Palm Springs or Gwyneth Paltrow on trial in Utah. On the other end of the spectrum, the nerdiness of the high-80s frame has also been adopted by edgelord graphic designers and freelance writers who live in Brooklyn or Highland Park. They are independent thinkers that aren't bothered by public opinion, and want to make sure we know that.
Clear Plastic Frames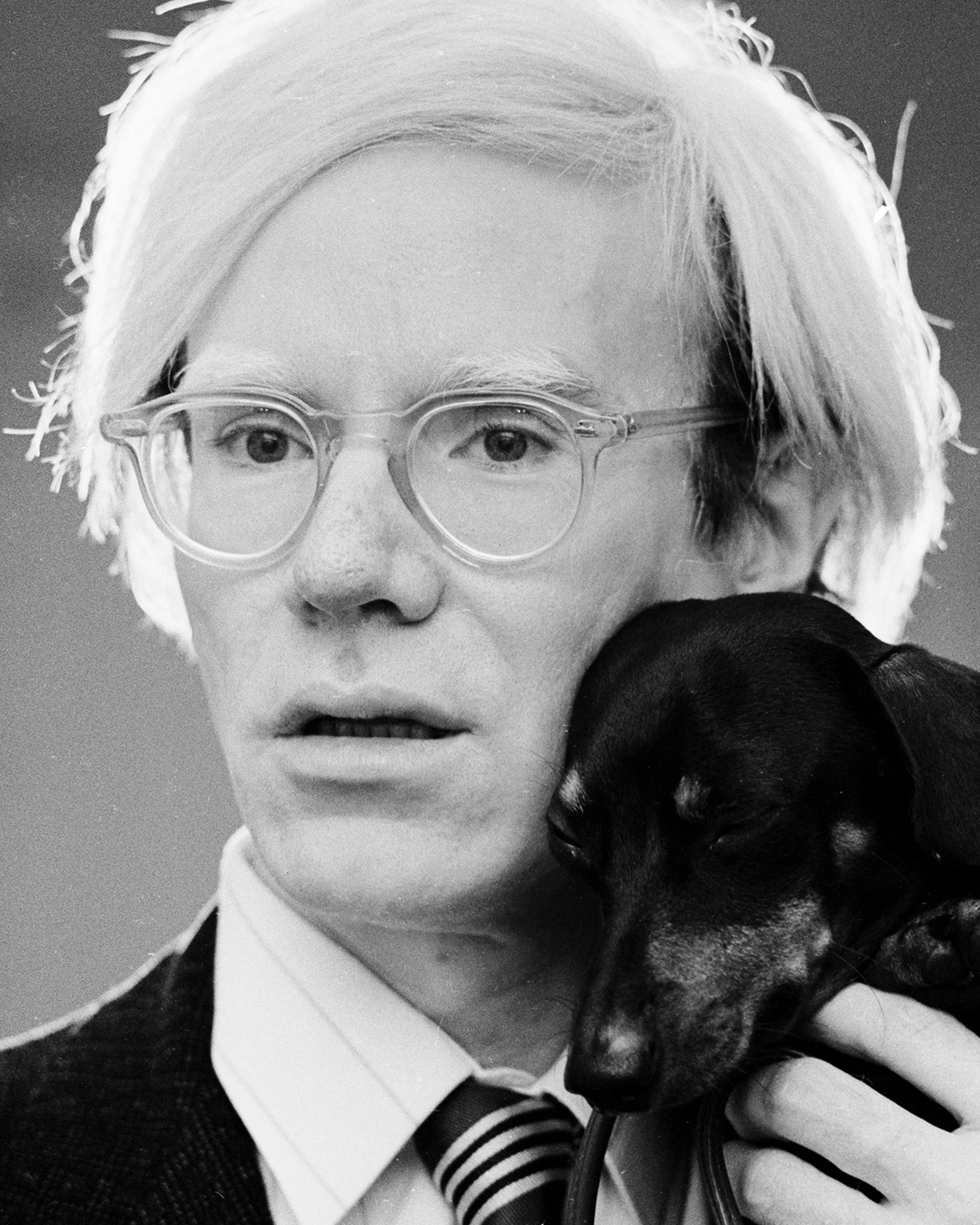 Photo Credit: Andy Warhol/Jack Mitchell/Getty Images
Clear plastic frames are the go-to style for mid-20s, urban professionals with vague jobs in marketing. They scream "monthly $20 subscription to Adobe Photoshop" and an at-home matcha kit. These people are introverts with minimalist style with a quietly quirky flair. Akin to the cat-eye gal but less bombastic, clear plastic frames pair well with jaunty accessories and a red lip. Clear plastic frames wearers are talking about the "art scene in Austin" and you can find them watching the Grand Budapest Hotel on a flight to visit their parents in Connecticut.
Tortoiseshell
Photo Credit: Keith Haring/Joe McNally/Getty Images
The tortoiseshell frames are the older demographic version of the clear plastic frames person. A self-actualized yuppy who has given up on freelancing (aka unemployment) and finally surrendered to a life of lucrative corporate marketing. Tortoiseshell person loves a glass of red wine, a black turtleneck, and a night in with the Criterion Collection. They reference New York Times staff writers by name and love showing you their college photo thesis about the "Industrial Ruin of Rust Belt." They post once a year on Instagram and it's usually a carousel of black and white, horizontal images of New York City, their trip to Oaxaca, or artfully composed street trash.
Wire Frames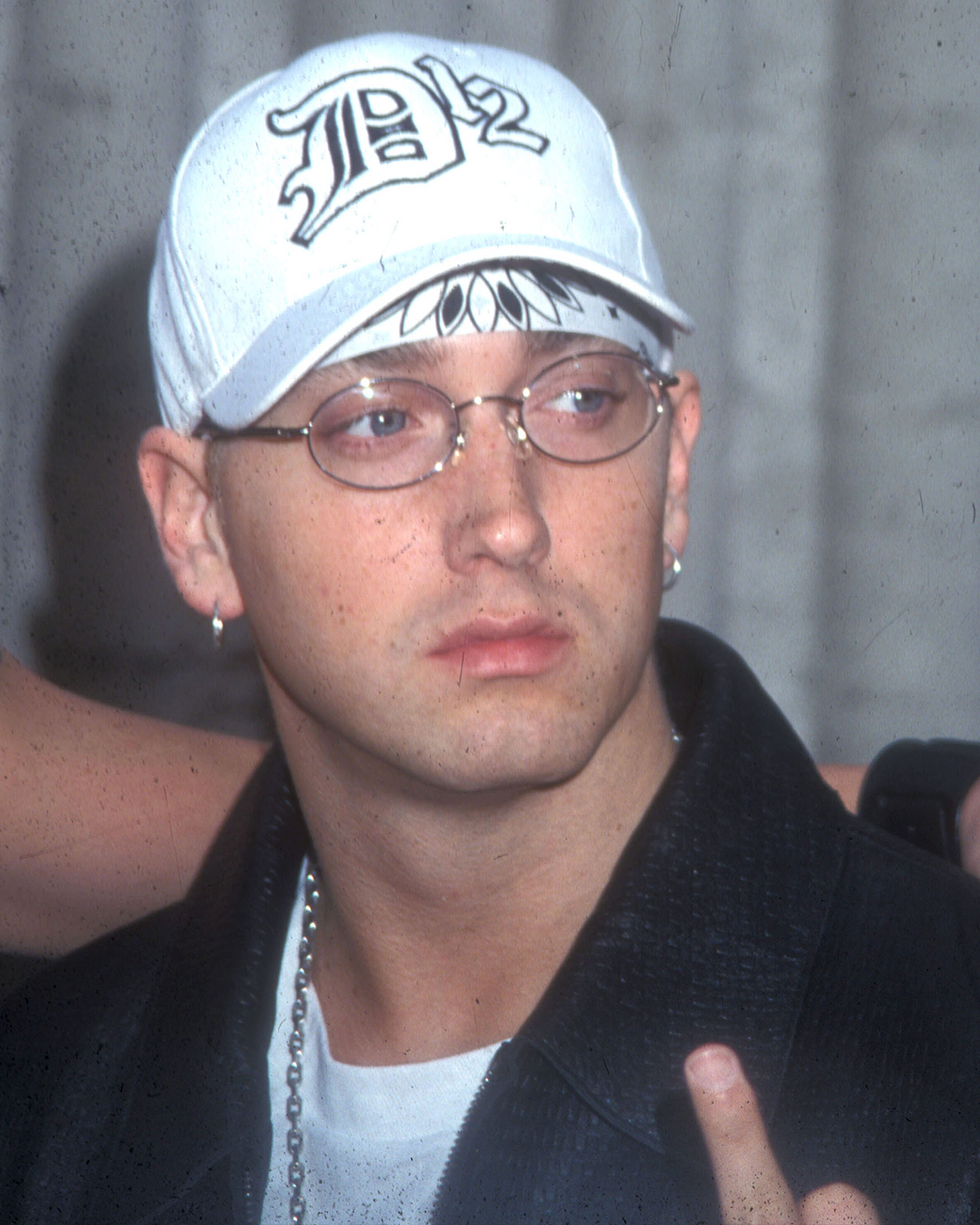 Photo Credit: Eminem/Barry King/Getty Images
The wire frame-wearing person is a cousin of clear plastic and tortoiseshell, but their personality is a little rougher around the edges. There's something more androgynous and utilitarian about these glasses. The material is perfectly designed for whipping them off your face and putting your head in your hands in frustration on a tight deadline. There is a wry, no-nonsense edge to the wire frame person, but contagious sarcasm tempers that ornery personality. The frames are especially flattering on tough but fair bosses in news rooms, homicide detectives, or a fashion girlies grabbing a hojicha in an oversized blazer.
Clubmaster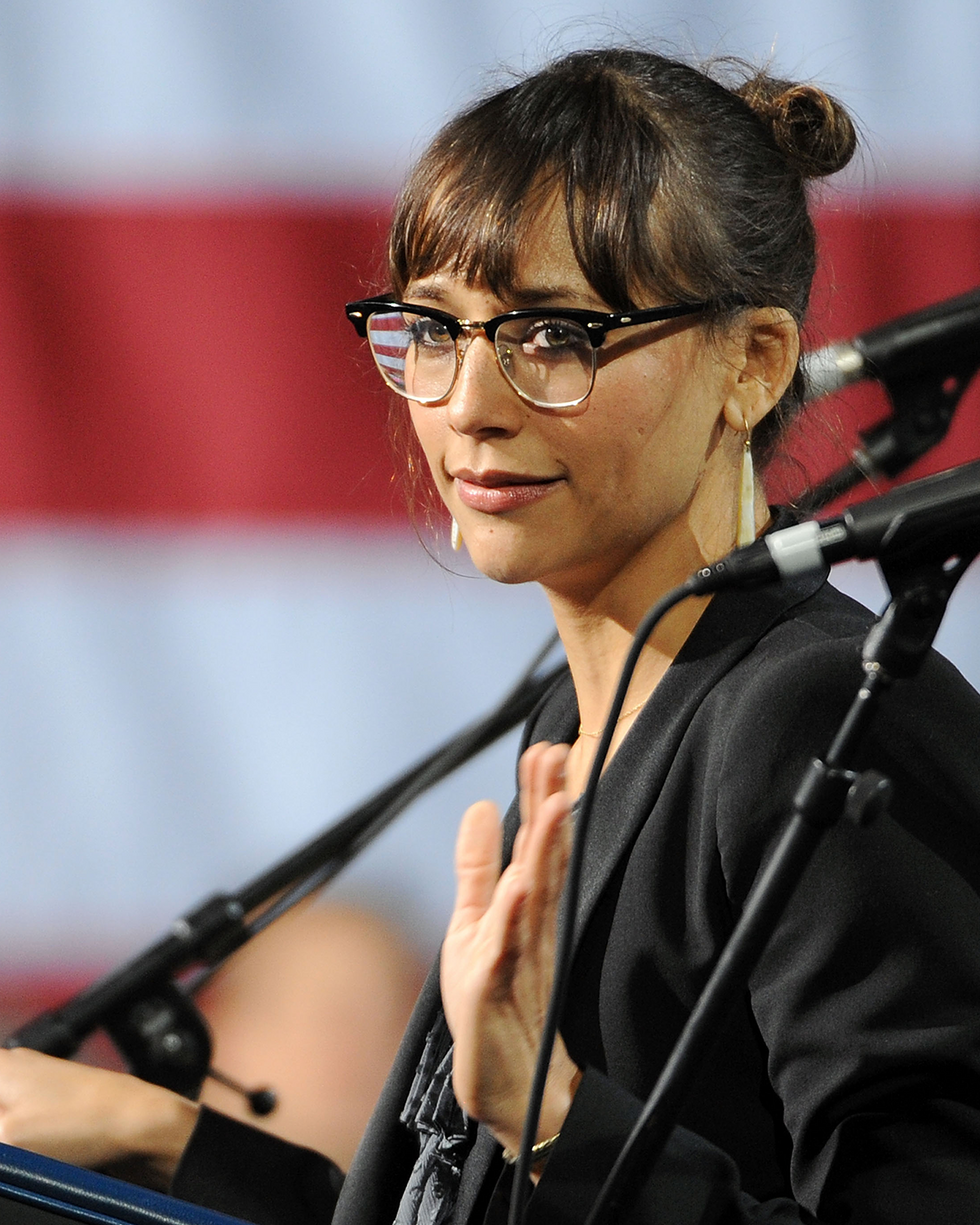 Photo credit: Rashida Jones/Michael Kovac/Getty Images
The clubmaster style reminds me of the people that say "I was born in the wrong decade"and don't elaborate. This frame is vaguely 50s with a yuppy flair. It's the style for the most creative dude in the least creative industry–that person you know who works at Google, but has a record player from Urban Outfitters. He's not like regular guys; he listens to Animal Collective on vinyl. He uses his tech money to go to Coachella every year and his girlfriend is way out of his league.
Cat-Eye Frames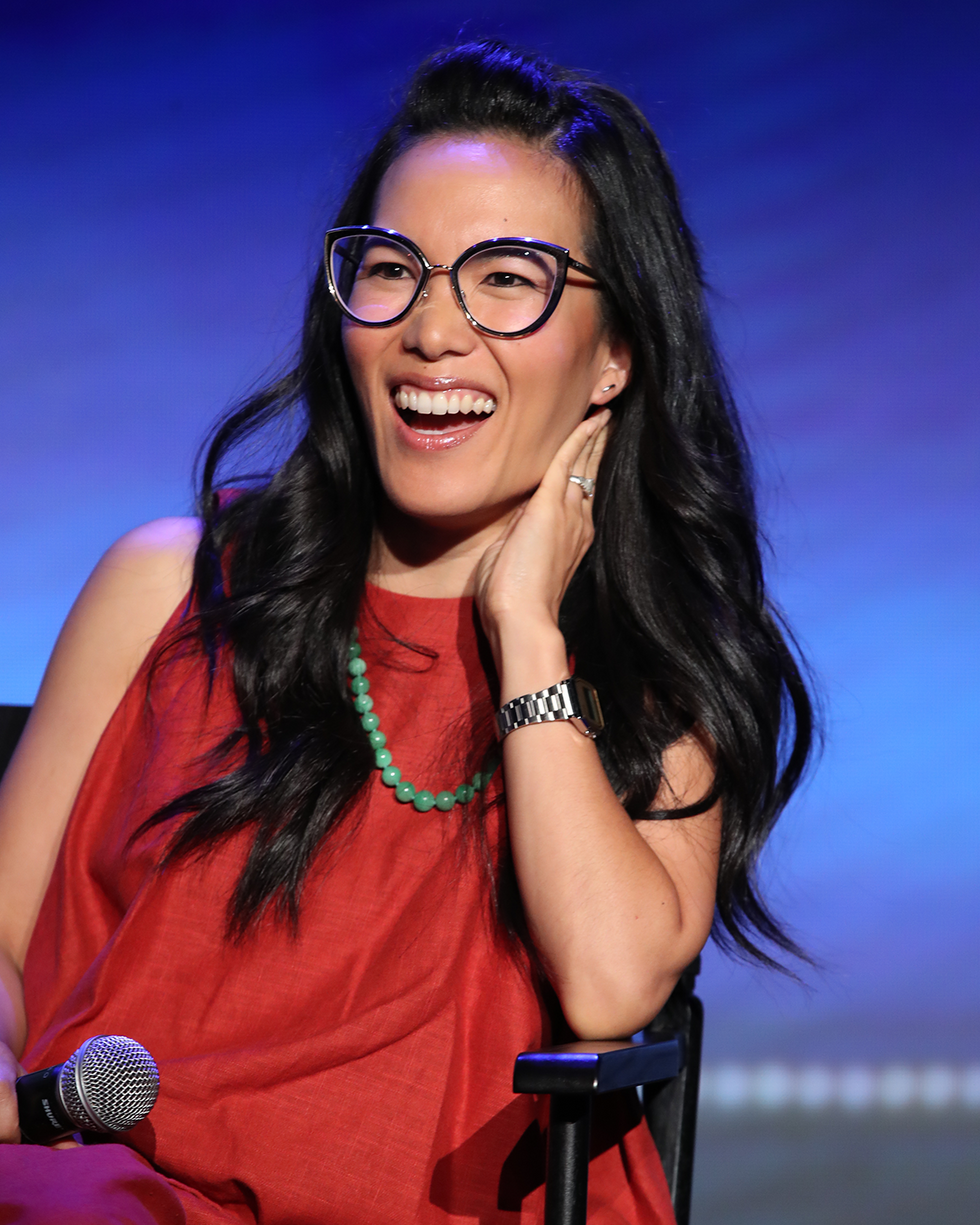 Photo Credit: Ali Wong/Variety/Getty Images
The cat-eye glasses are the femme, rock-a-billy counterpart to the "born in the wrong decade" clubmaster dude. Cat-eye glasses pair well with sassy tote bags from bookstores that say things like, "God hates bags." Cat-eye person is an extrovert, a self-proclaimed "plant mom," and loves to knit in public for attention. Cat-eye person loves thrifting for quirky tchotchkes, and you can bet she's had a Smeg fridge on her Pinterest board for years. She tried living in Los Angeles for about five months before moving back to Portland to finish out her therapist certification over zoom.
Round Frames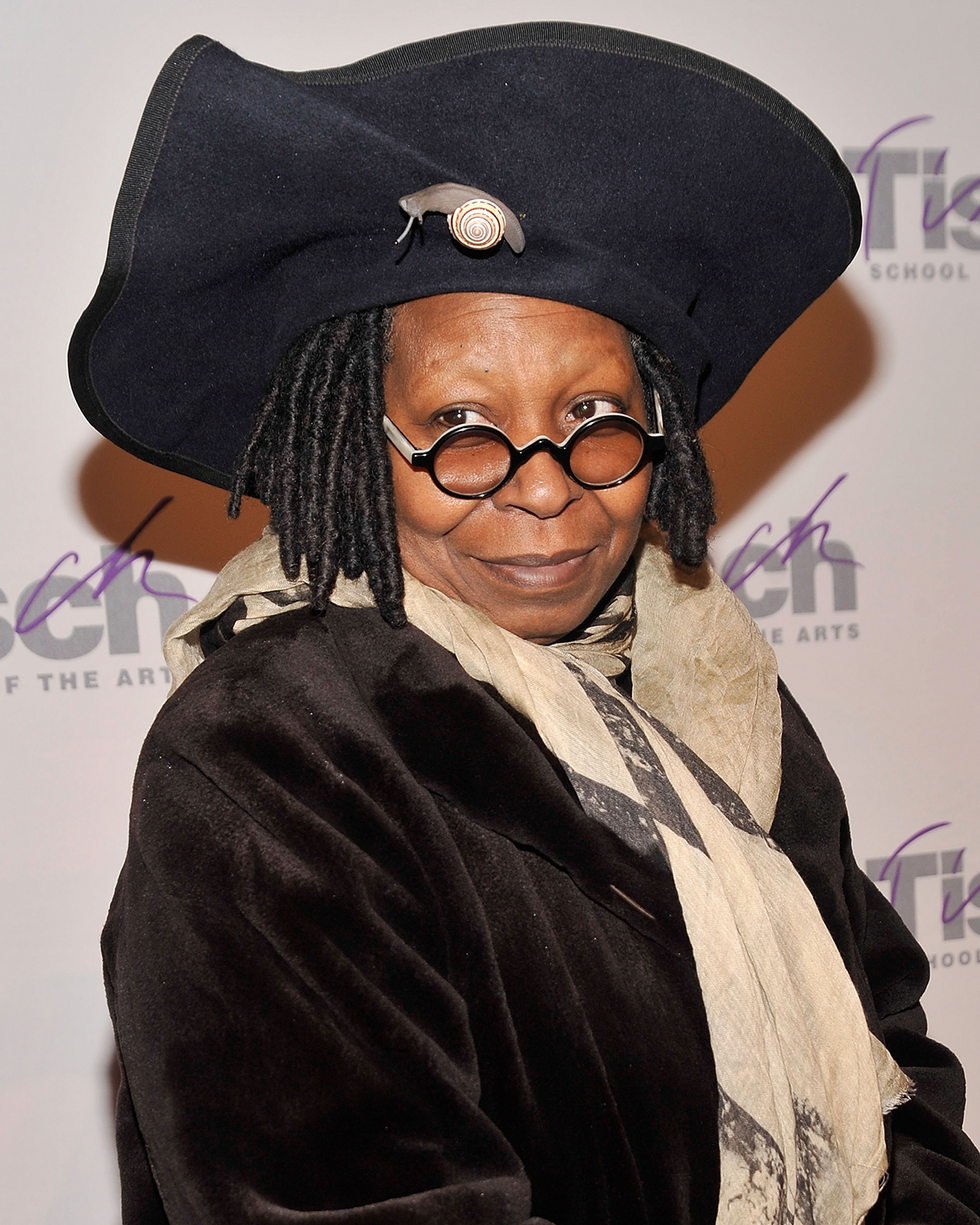 Photo credit: Whoopi Goldberg/Gary Gershoff/Getty Images
If you wear round frames, you're a consummate artiste and you want everyone to know it. And no, you don't like to be compared to Harry Potter. It's not like Harry Potter at all, okay? It's totally different and actually very avant-garde. Round glasses, while quite goofy in shape, are found on some of the most self-serious people: Gallery owners, aspiring actors, and teenagers going through their John Lennon phrase. The wearer is the kind of person in art school who loves to say "you know white lighters are bad luck" and in every single class they interject with "just playing devil's advocate here!"
Rectangular Frame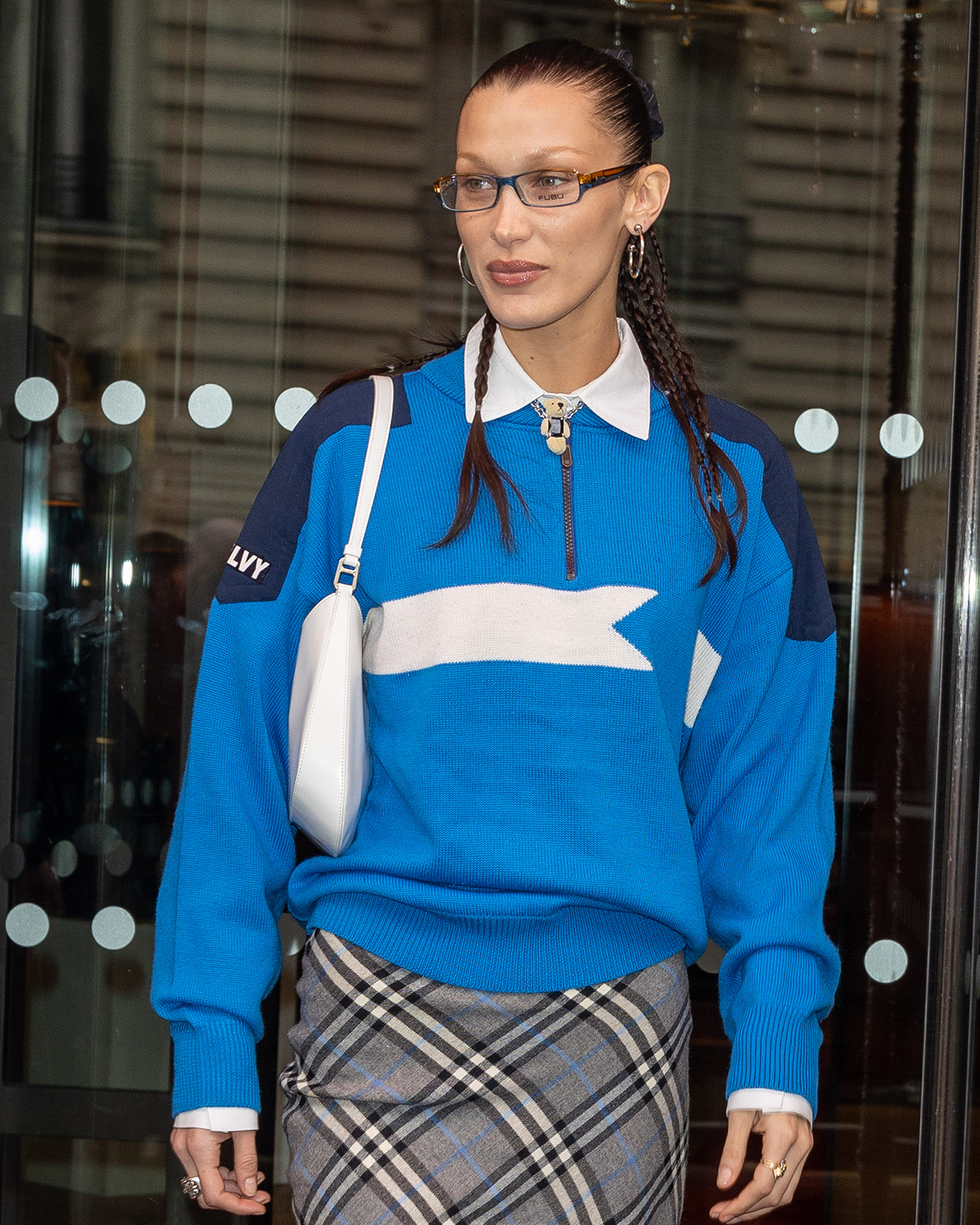 Photo Credit: Bella Hadid/Marc Piasecki/Getty Images
When I see small rectangular glasses, I feel like I'm about to be shushed in a movie theater. This is the crankiest style of glasses, made for the kind of woman who says stuff like "I don't care about fashion" but spends $177 on a Patagonia down vest. She thinks New Yorker cartoons are "a riot" but thinks the song "WAP" is vulgar and un-feminist. With the resurgence of Y2K fashion, we're poised to see this trend come back, but unless you're Bella Hadid, you're always going to be Sarah Palin to me.
No Frame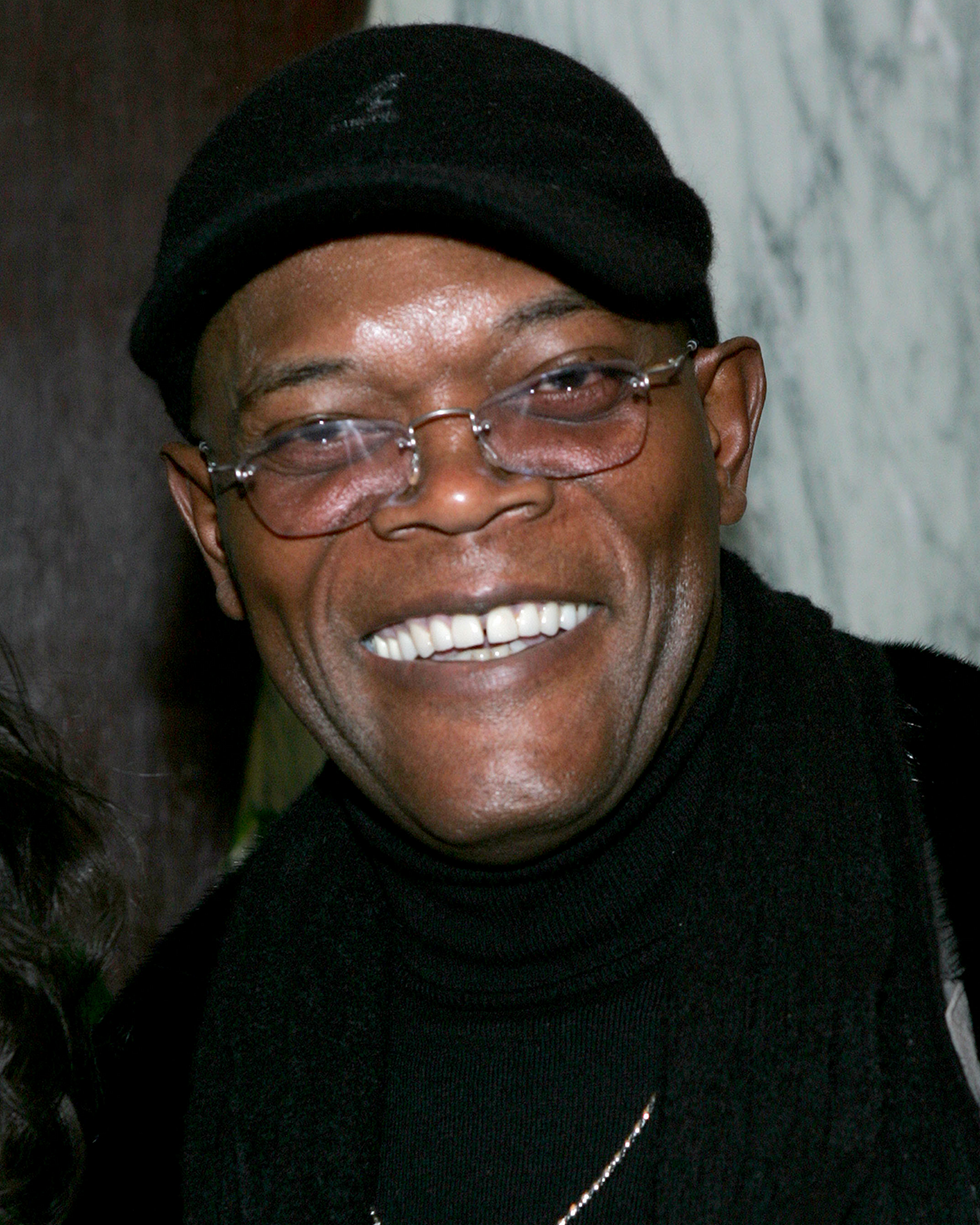 Photo Credit: Samuel L. Jackson/Paul Hawthorne/Getty Images
No frame glasses are the wild cards of the glasses family. They range from engineering undergrad who wears their lanyard year-round to the riskiest fashionista in art school. We're bound to see some more of these with the rectangular Y2K trend, but, discounting sunglasses, the everyday wearer of these specs is definitely giving us chaotic energy. Whether you're a member of the IT crowd or a beloved, misogynist "visionary" (ie. Steve Jobs, David Foster Wallace), these glasses are for intense personalities only.