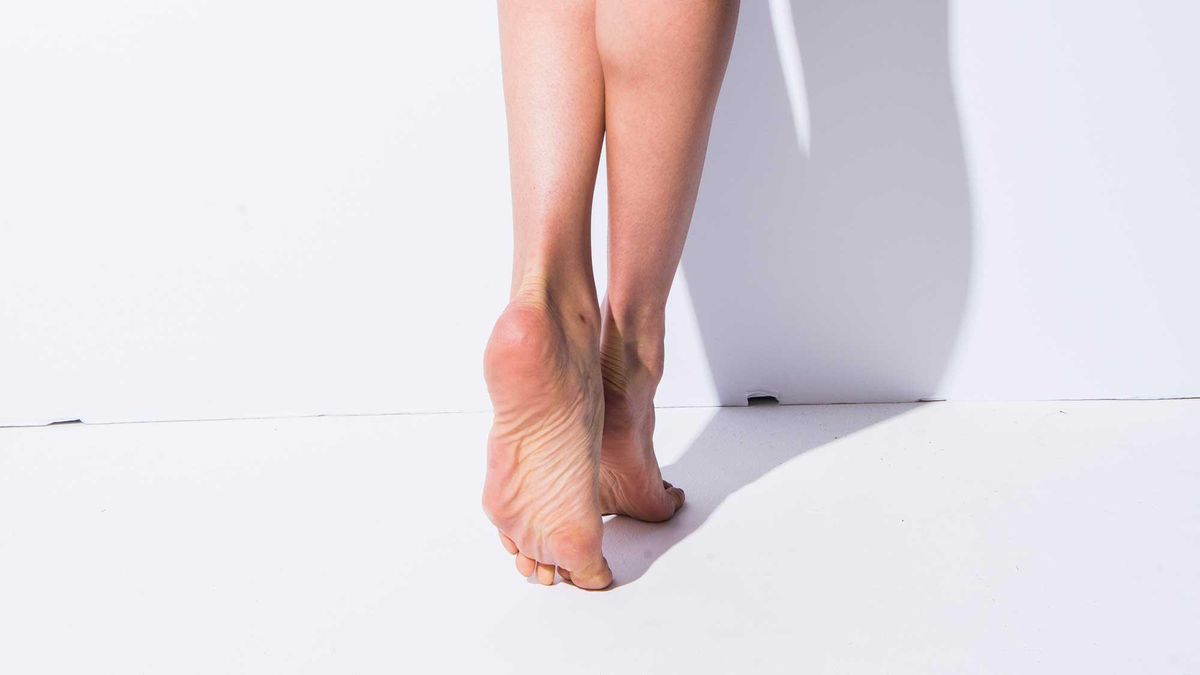 Skin
How to Take Care of Your Feet Like the Experts
All the advice you need and the moisture-boosting products your feet deserve.
With all the sanitizing and hand washing this last year required, we've ignored two other body parts that should never go neglected: our feet. Winter is already a tough time for them, as the cold and dryness indoors due to the heat can cause cracking and irritation. But if you haven't indulged in a pedicure for months, your feet are surely going through it and need some TLC. Luckily for us, there are people in this world who specialize in keeping their foot-care game on point—like the models who are constantly showcasing their stems in shoe ads and the specialists behind some of our favorite skin-care brands.
"I am very good with using a great moisturizer throughout the year, and I'm a big fan of lotions with natural ingredients like peppermint, shea butter, and argan oil because they are super hydrating," says foot model, actress, and writer Cecilia Foss. "I also use a foot file and foot scrub in the shower a few times a week, and I get manicures and pedicures on a regular basis."
BabyFoot spokesperson Bryan Williams points to the lack of opportunity for exfoliation for our feet during the winter months, given the way we bundle them up in shoes and thick socks. "I try to use a foot scrub once a week, as well as regularly moisturizing my feet with vitamin E after showering each day to keep my feet hydrated in the winter," he says.
Moisture and nourishment are also an inside-out affair, which means the foods we eat and beverages we drink contribute to the health of our skin. "I love cold-pressed juices, smoothies, avocado toast, and açaí bowls," Foss says. "It's important to get healthy fats and lots of vitamins in your diet because you are what you eat, and that shows on your skin. My favorite juice is a blend of beet, green apple, lemon, carrot, and ginger."
It's all about water for Williams, who drinks half his body weight in water every day. But he echoes Foss when it comes to the fruits he consumes. "I gravitate towards water-dense foods in my diet, such as cucumbers, watermelon, celery, and strawberries," he says. "When you ingest water-rich foods, you are hydrating your body and therefore keeping skin moisturized and happy rather than dried out."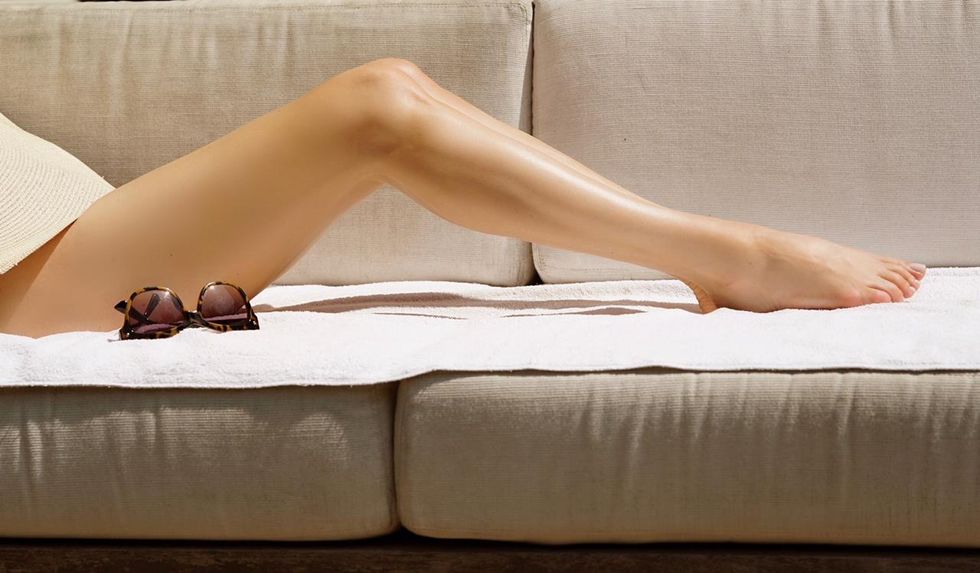 Photo: Courtesy of Cecilia Foss
What you do to your feet while you're resting is also important, as your entire body benefits from the sleep you get overnight. "If I have a big job coming up, I'll sleep with a hydrating foot mask on my feet," Foss says of her nighttime foot-care routine. "If you don't have a pedi mask, you can also use a moisturizing lotion before putting on a pair of comfy socks. You'll wake up with the softest feet!"
Williams is even more intense with his routine, treating his foot care at night the same way he approaches his facial skin care. "Every night I soak my feet to relax after a long day, soothe muscles, and relieve any aches and pains," he says. "Then I rub lotion with lactic acid on my feet, as this helps dead skin fall off. Finally, I top it all off with foot cream, as I love the smell and the thickness of the consistency." He then puts on socks afterward so the cream doesn't smear off in bed.
And though this last year has been prime time for DIY, both Foss and Williams rely on spa treatments to help them maintain the care of their feet. "I love glycerin treatments, light scrubs, and hydrating masks, but I'm pretty careful with not using anything too harsh on my legs and feet," Foss says. Williams sticks to pedicures that include a foot massage and reflexology. "It has numerous benefits for your feet—from improved circulation to reduced stress and anxiety."
After all your foot care, if you're really feeling yourself and want to consider getting into the foot-modeling game full-time, Foss has some pro tips for you. "For nice photos, I always tell foot model hopefuls to research model websites, Pinterest, and Instagram," she says. "Find photos and ads you like, and use them as an inspiration for your own photos. Anything long and lean is always flattering, so cross one foot over the other, play around, and have fun. Colorful backgrounds and accessories are always good." Foss emphasizes the need for the right lighting, making sure your nail polish isn't chipped or smudged, and using a bit of bronzer or a light foundation to cover any bruises or marks on your feet and legs.
Whether you want to try out modeling or just want the softest feet ever with spring on the horizon, here are Foss' and Williams' picks for all the foot-care products you should have in your routine.
Crafted from 99 percent natural ingredients including peppermint oil, vegetable-based glycerin, and coconut oil, both Foss and Williams recommend this miracle product. Foss says it's "great for tired and swollen feet."
"If you add a bit of bronzer or shimmer, this product looks even more amazing on your legs," Foss advises.
Williams believes a pumice stone foot scrubber like this one is essential for keeping dead skin at bay.
Cracking happens much more easily in winter, and getting out for frequent walks, as most of us have been doing, can lead to dry feet if we're not applying nourishing lotion before and after. Foss recommends this peel for callus removal. It only takes three minutes to work its magic.
"This is my favorite weekly foot scrub," Williams says. "It can be used for the whole body, and the sea salt really gently exfoliates."
production-intern
Infused with aloe, chamomile, and green tea, this product helps soften your cuticles and helps to remove calluses.
"The tea tree and lavender in this foot soak make for some seriously great aromatherapy while I'm soothing my foot muscles," Williams says.
Shea butter is one of the most nourishing ingredients in the world. These foot-mask slippers will quickly become your favorite beauty-turned-footwear product.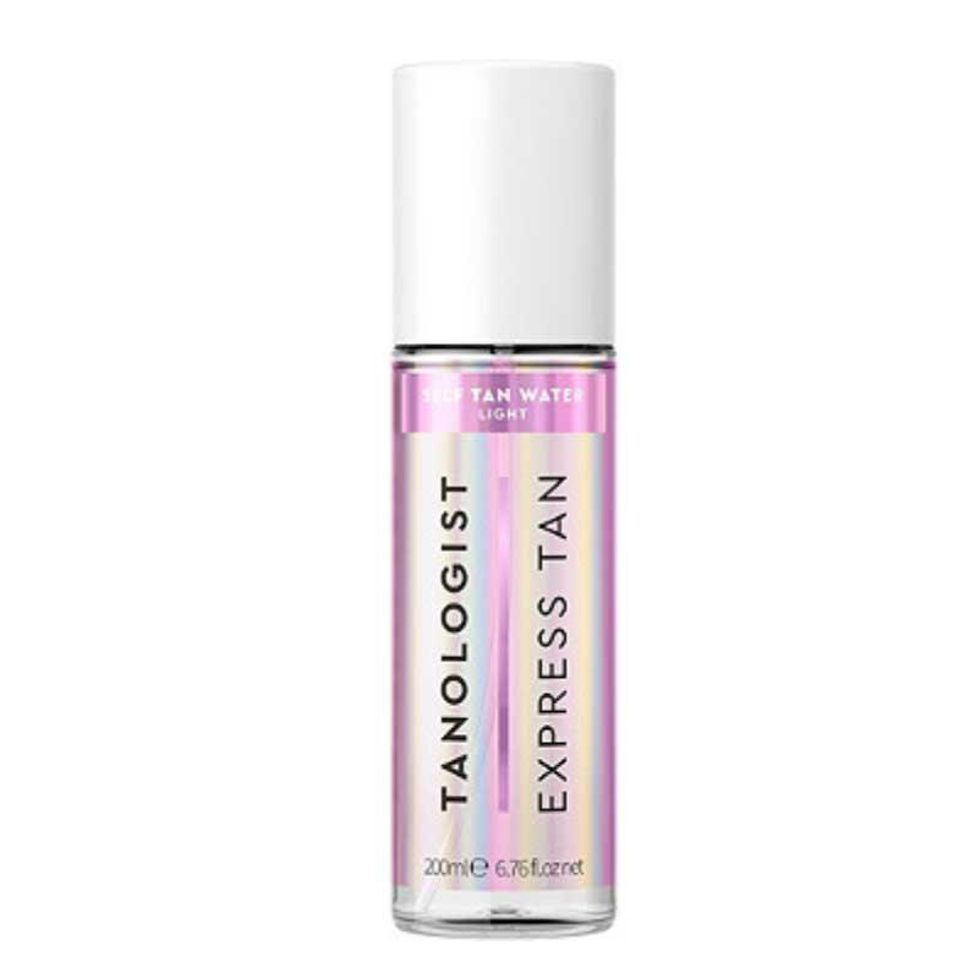 Though flawless skin isn't possible IRL, there are some products that help us get there. This organic and vegan tanning water helps hydrate the skin and reduce the appearance of blemishes in just a few sprays.
"Winter is one of the best times to do this peel because the skin on your feet can shed on its own without anyone noticing," Williams suggests.