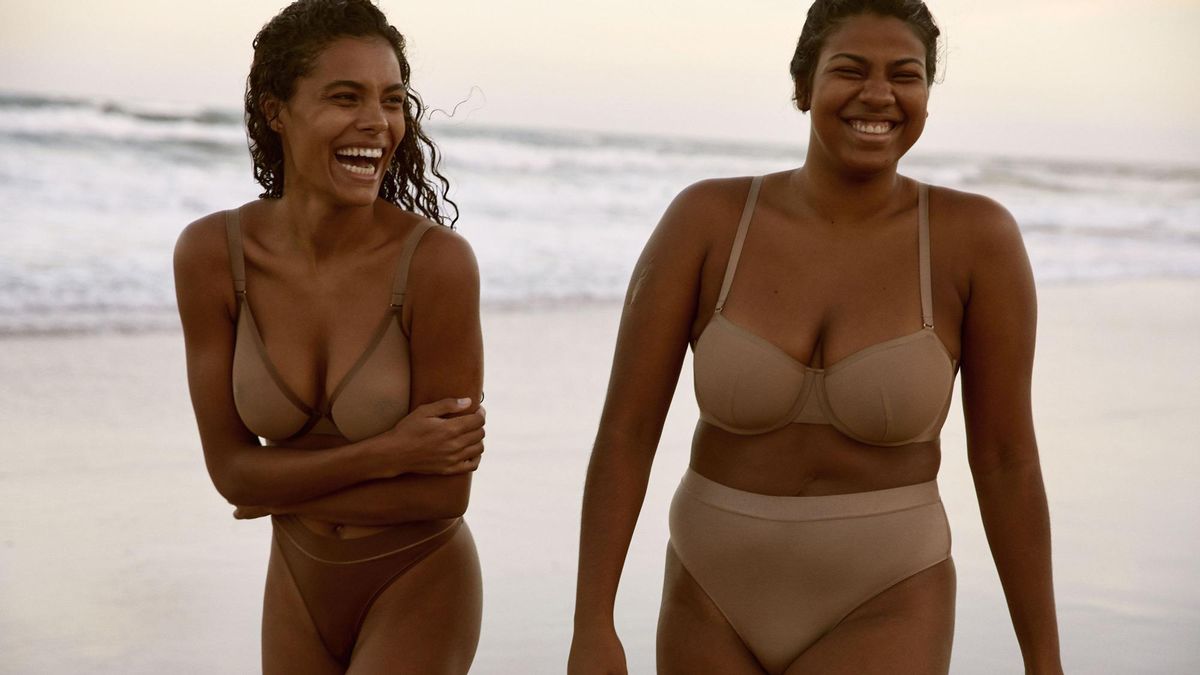 Fashion
Underwear Ads Are a Mirror for Society's Relationship with Body Image
Tracking the progression from Victoria's Secret to Savage X Fenty.
With the launch of Rihanna's latest Savage X Fenty show, scantily-clad women of all shapes and sizes will ascend to the stage today. Though the production nods to ideas commercialized by its Victoria's Secret predecessor, the theatricalities highlight some of the progress society has made in the past decade or so around the "ideal" woman's body. It seems few other product spheres (and their corresponding marketing departments) possess the same hold on society that the underwear arena does.
Underwear advertisements raise many questions about advertising, body image, and, well, sex. Despite recent advancements, fashion in its entirety outwardly subscribes to a eurocentric beauty ideal that favors a slim, young, caucasian woman. Nowhere is that more evident than in an underwear advertisement where the subject's entire body is on display. So, naturally, society's progression towards body positivity is depicted in that omnipresent imagery.