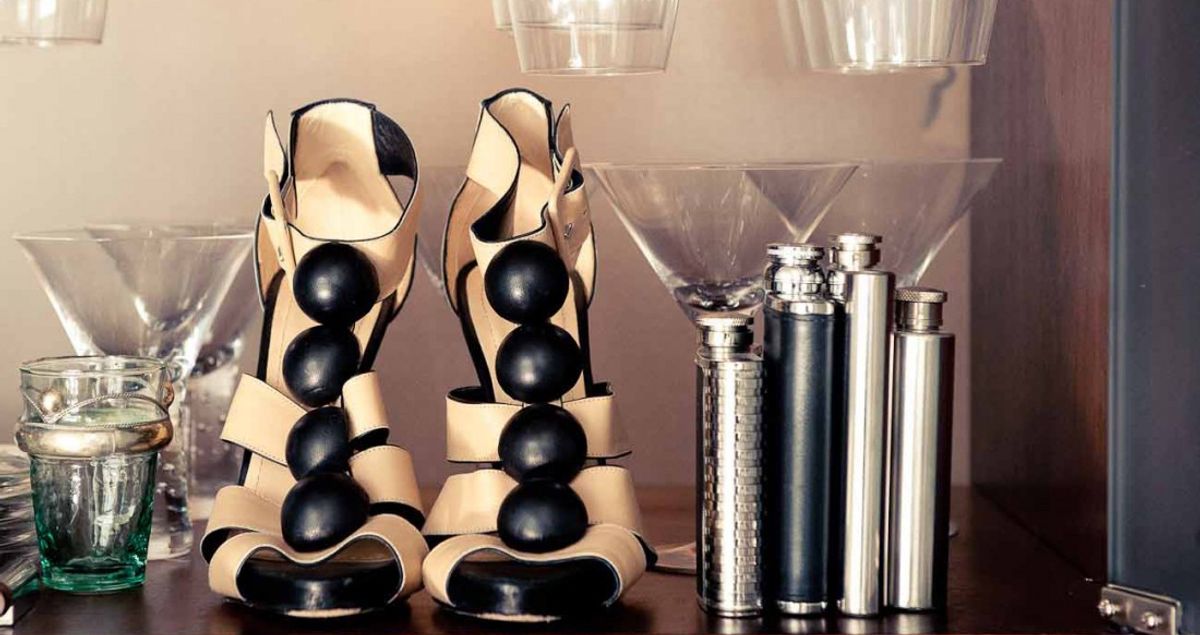 Fashion
Bring it, 2016.
Now that our mandate of avoiding little sequinned spangly dresses at all costs for the very last big blowout of the year is established, let's get to the good stuff (also known as everything we're actually into), shall we? No matter where you find yourself at midnight, we're a fan of keeping things feeling relatively timeless: whether that, for you, means a suit (of either the jump or tailored tuxedo variety), or a long, flowy all-over print maxi. We're not picky. Really. Or, you know, just opt for some silky Piamita pajamas, your Postmates or Seamless meal of choice and the campiest movie you can think of. We suggest The First Wives Club. Or Showgirls. You remember what they say about it being amateur's night, right?
---
Meagan Wilson
Senior Editor & Social Media Manager
1. Stella McCartney Jumpsuit: For me, New Year's Eve comes with a few hard and fast style rules (ew) that I like to follow for my own sanity's sake. First up? Something comfortable but cool. A printed jumpsuit, like this Stella McCartney one, fits the bill—all of the ease of pajamas without looking like them. At least I think so.
2. Dorateymur Mules: At least, they hopefully won't with the help of these Dorateymur (so good) white leather mules, which give me mild Jetsons vibes. Appropriate for the new year, right?
3. Stila Liquid Liner: Then comes my favorite liquid liner, for drawing on exaggerated cat eyes that won't smudge, sweat, smear (or tear? Shit gets weird, guys) off all night.
4. White Iverson: Besides Justin Bieber, my NYE song of choice will probably be 'White Iverson'. Yup, still. DGAF.
5. French 75: Gin, champagne, lemon. What's not to love?
Emily Ramshaw
Senior Editor
1. Puerto Vallarta: I'm going to be spending New Year's Eve with my boyfriend's family and a large group of friends at a house in Puerto Vallarta, Mexico, where there are no plans beyond beach and drinks.
2. Altuzarra dress: It's just the easiest and breeziest. And the print negates any need for extra (carry-on space absorbing) accessories.
3. Tom Ford fragrance: Once I have a tan, I tend to fool myself into believing that makeup is totally unnecessary. Frankly, though, it's just not something I ever want to think about on vacation. A spritz of some tropically-inspired Tom Ford and I'm set for the evening.
4. Gianvito Rossi sandals: IMO, these are the ideal sandal, full stop. The low heel means I can wear them all night and wrap-around suede is perfection.
5. Patron: I'm in Mexico for New Year's Eve. What else would I possibly be drinking? Scratch that—the Mexico and New Year's Eve parts are irrelevant. This is what I have/am/will be drinking.
1. Jimmy Choo heels: A black simple sandal heel is as much of a wardrobe essential as a LBD in my opinion. The tassel just takes it up a couple notches.
2. Tom Ford dress: Okay, so technically I don't have this dress in my closet. I'm not made of :money_with_wings::money_with_wings: regardless of what my typical picks might suggest. But a girl can dream. And this liquid rose gold dress proves that sequins (when done by his Holy Greatness Tom Ford) can transcend wayyyyy past NYE. So it's totally worth the investment, right?
3. Diamond Piñata: No one hates a piñata. Seriously. These ones are adult-friendly and just really damn pretty.
4. Tom Ford lipstick: I'm really into a barely colored lip these days. Tom Ford's Indian Rose is dusty, muted, and tints my lips just enough to make a statement.
5. Shout by the Isley Brothers: The ultimate party song circa 1960.