Inside Dior's Dazzling Flagship Store Renovation
30 Avenue Montaigne has been Dior's home for over 70 years.
Interiors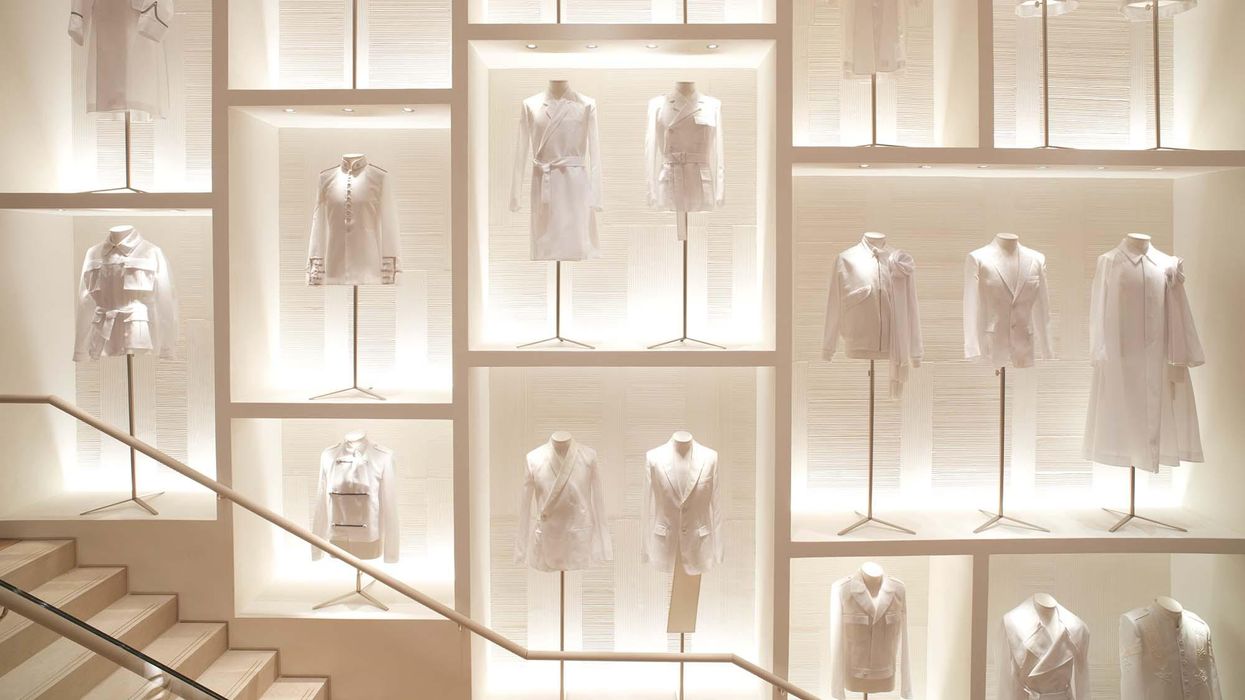 After two years of renovations, Dior has reopened its iconic flagship store at 30 Avenue Montaigne. Originally built in 1868 for the widower of Napoleon's son, the townhouse is integral to the house's founding legend. "I would set myself up and nowhere else!" Christian Dior once exclaimed. Indeed, Dior claimed the space for his budding fashion house in 1946, transforming it into a 5-story atelier over the next seven years. 30 Avenue Montaigne was the site of Christian Dior's first creation as a couturier, the backdrop for his debut collection, and has maintained its status as the brand's spiritual home for over 70 years.
The renovation, which balances the building's stunning neoclassic architectural heritage with clean, bright design, was overseen by architect Peter Marino, whose credits also include flagship stores for Bulgari and Louis Vuitton. Housing men's and women's boutiques, a haute couture salon, a haute couture atelier, and a high jewelry atelier, the modern simplicity of the interiors provide an elegant backdrop for all of Dior's offerings. 30 Avenue Montaigne also sports a café and restaurant, as well as a gallery, a nod to Christian Dior's pre-design days as a gallery owner and early supporter of artists like Alexander Calder, Alberto Giacometti, and Salvador Dalí. The gallery serves as a golden thread connecting the past with the present, honoring Dior and his six successors, from Yves Saint Laurent to Maria Grazia Chiuri. This addition hits at the heart of what makes this renovation special: rooted in the reverence for the house's history is a visionary optimism and an invitation to dream.