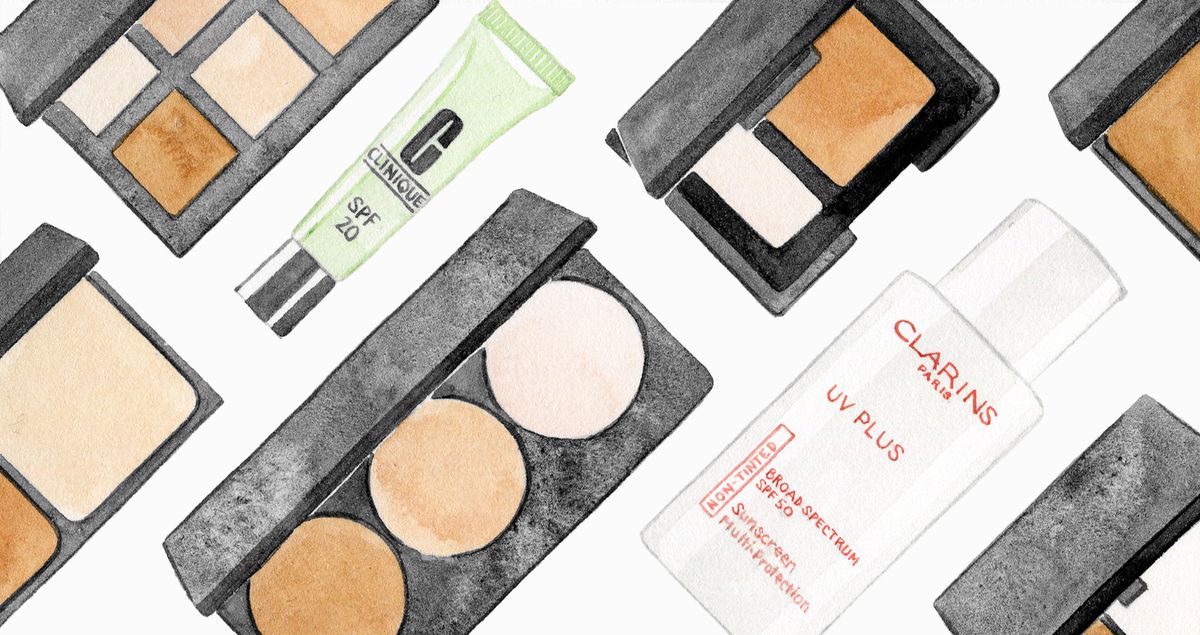 Makeup
One makeup artist talks tanning on your cheekbones and highlight (our new favorite genius beauty hack).
Illustration
Meghann Stephenson
Just when you think you can't hear another thing about foundation, or contouring, or highlighting,or anything that involves the vicinity of your cheekbones, you're chatting to a makeup artist, and another tip comes tumbling out of their mouth (the best kind of word vomit ever) that makes you want to rethink your whole beauty routine. Such was the case when I was on set with Sir John Barnett (who pretties up the likes of Beyoncé, Karlie Kloss and Joan Smalls—in other words, I trust him) back in December and he casually let  it drop that one can semi-permanently contour with the help of a little sun and some strategically applied SPF.
---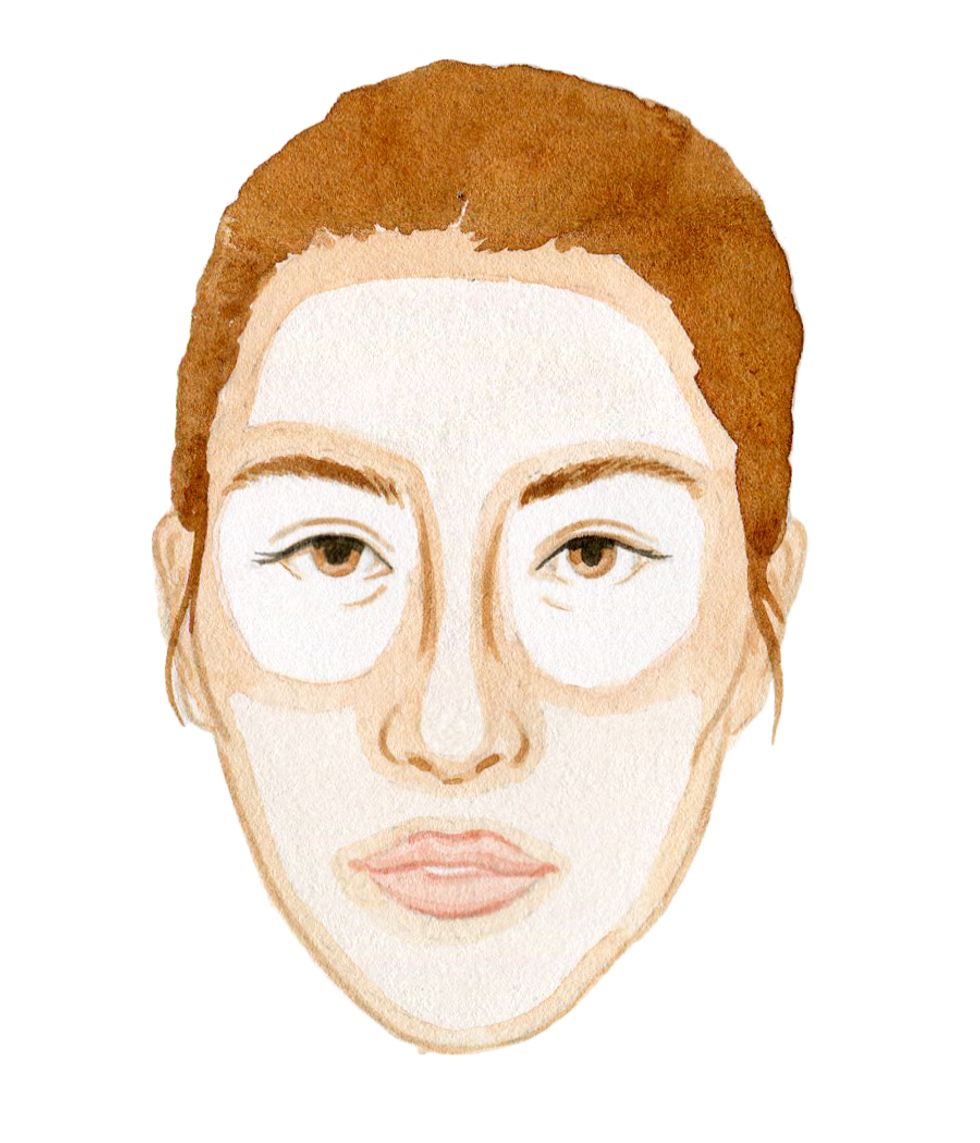 Okay, so maybe this was mostly a game changer for me just because the was a fast approaching sunny vacation ahead of me that I had, by that point, fully occupied most of my extra-curricular brain power. But it seemed to me, that if I could get some subtle highlights just by being in the sun (something I was definitely planning on anyway), well, it was kind of a no-brainer.
Here, according to Sir John himself, is how it's done:

1. "Take an SPF 50 or 60, and put it all around the eyes, lips and down the very center of your nose."

2. "Then apply a 15 or 20 SPF everywhere else on your face. Be sure to use water resistant formulas so you don't sweat it off."
Cut to me, on vacation, painstakingly applying a wardrobe of sunscreens I'd jammed into my carry-on (my boyfriend has already given me the eye roll and gone to the pool). Sir John's words are ringing in my head… phrases like "fresher and younger"—I mean, the man has been doing the technique himself since he was 22 and he looks :ok_hand:, so there's gotta be something to this. Plus, after a few days of steady sun, I tan pretty quickly, despite the fact that I'm maniacal about sunscreen—prime candidate, no?
Having watched my fair share of Kardashian-starring snaps and Youtube tutorials, at first I expect a contour/highlighting situation of drastic proportions, which is tempered by my fear that I might just end up a blotchy mess, with extremely pale features and a deep tan on the rest of my face. No such thing in either case. Instead, after two weeks of my more SPF regimen, I'm left with a subtle highlight around my eyes and lips and across my nose. In fact, it's more flattering and almost appears more natural than a deep all-over tan, which, tbh, can look a little startling once you're back in the January deep freeze. And, fine, so there's only a little inkling of a tan left after being home for two weeks, but it's probably the most refreshed I've ever looked following a vacation. Thing is: now I'm only more excited for the summer when this can be slightly more permanent. In the meanwhile, I'm calling up Sir John for some new beauty hacks. Stay tuned!