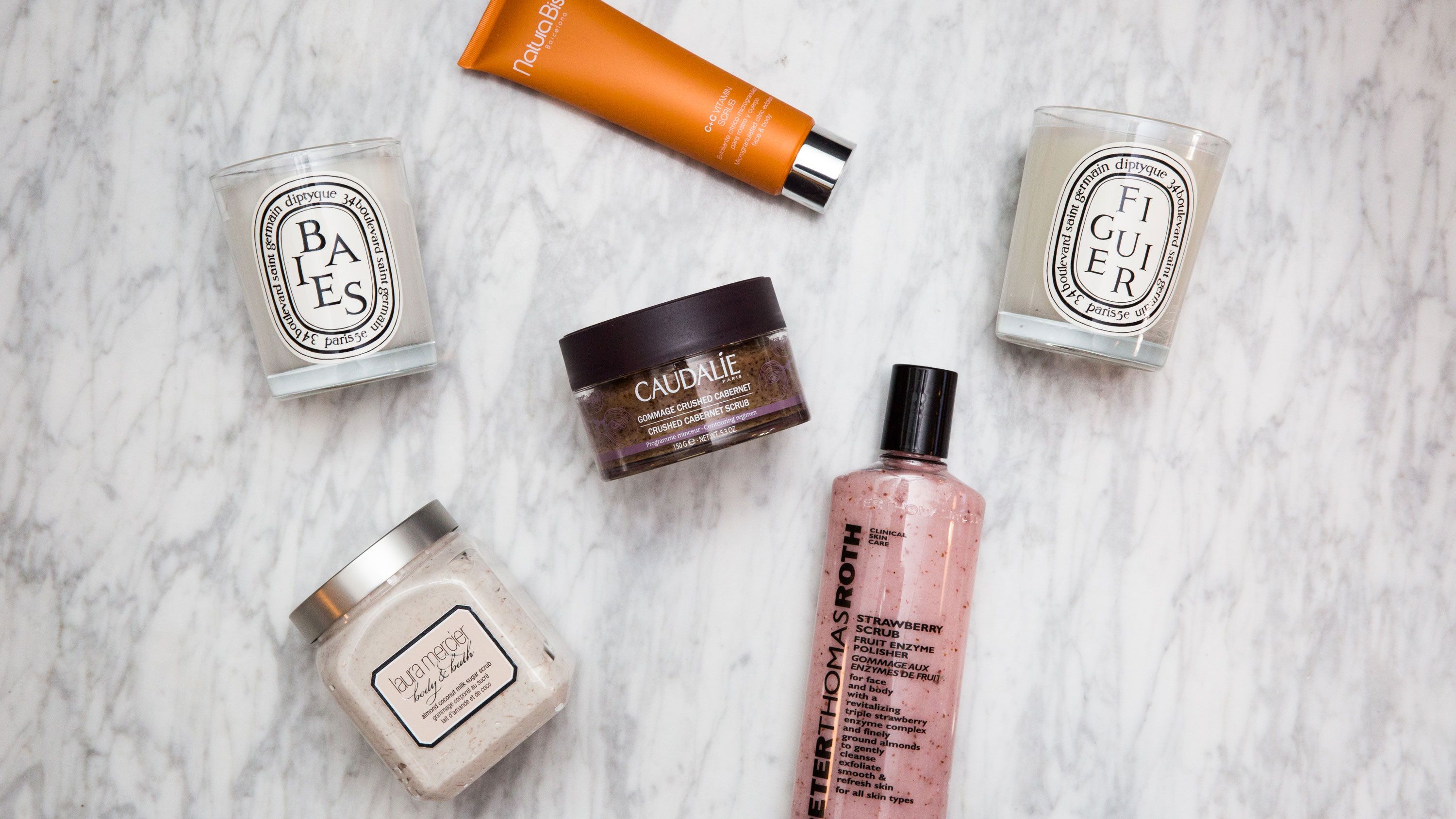 Skin
It's officially winter, y'all.
Alec Kugler
Let's just call it how it is: cold temperature + drying radiator heat = serious dehydration. And when the temp reached the 60s the other day (briefly before that, uh, blizzard), we were briefly reminded just how scaly (sorry) and dry our legs looked. It was not a pretty picture. After stopping to apologize to our skin (our largest organ!) for ignoring it and not diligently moisturizing post-steaming-hot shower, we figured it was time to actually do something about it, the first step being to scrub away all that dead skin with a very luxe body scrub—one that will look pretty sitting on the edge of your bathtub, therefore encouraging you to use it on the regular. Just also remember, the key is to slather up after scrubbing with a rich body lotion—we really like Kiehl's Crème de Corps. Trust—it'll be like transformation Tuesday for your dry legs and arms.
---
2 / 4
Natura Bisse C+C Vitamin Scrub
This works just as well for face as it does body, so it's a lazy girl's dream. Plus, the vitamin C citrus scent makes you feel like it's really working.