The Summer Jewelry Trend We Can't Get Enough Of
Perfect for your next poolside look.
Trends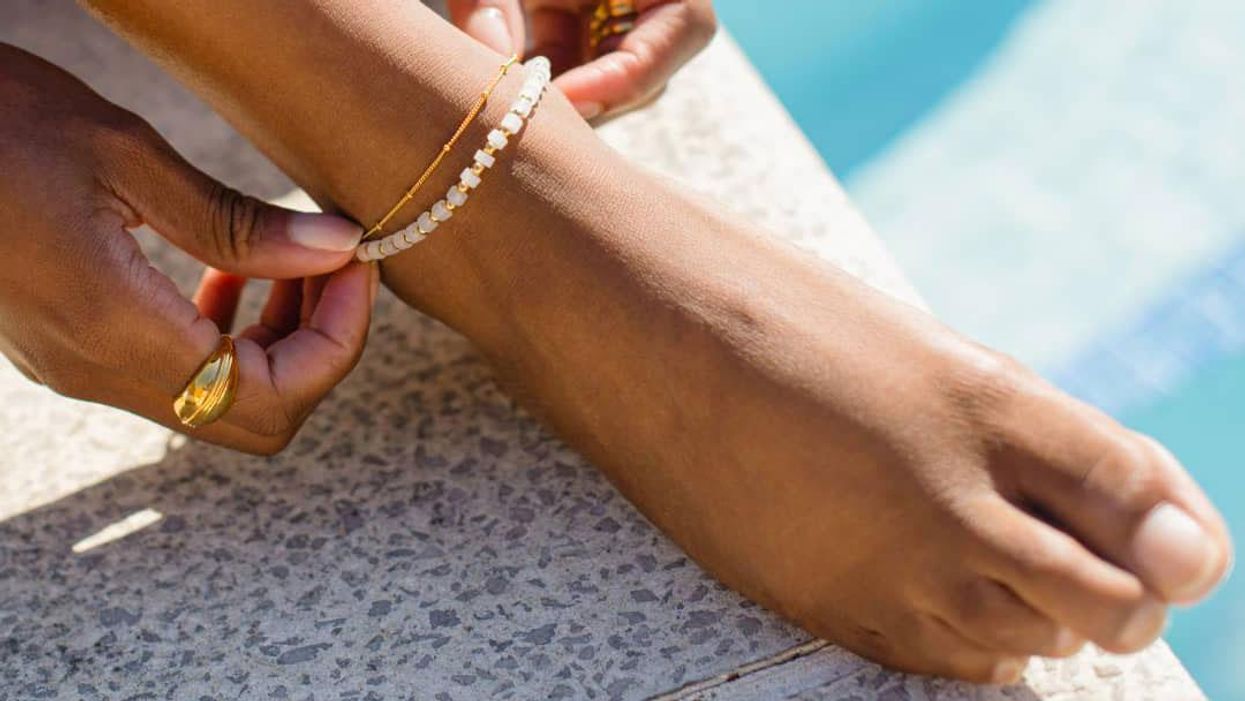 Fashion has seen its fair share of comebacks of late, but one era slowly creeping its way back into our closets is the aughts—it came as a surprise, but we're not going to lie when when we say we've been thoroughly enjoying many of the lost Y2K styles. So with summer now in full swing, we are looking back to the aughts for a new take on sleek with the return of anklets and body jewelry.
Much like a dainty necklace, the appeal of the anklet comes from its ability to be stylish and discreet. A slim slip of gold around the ankle with a delicate charm is the perfect way to highlight a strappy sandal. However, if subtlety is not your beat, there are a few other ways to wear. Larger chain link and flat curb chains are a bold addition to an anklet stack, while shell and pearl details feel of-the-moment and fresh.