Living
Why Model Amy Lefévre Swears That "Saving Is a Lot More Fun Than Spending"
Financial literacy is everything, she says. In collaboration with Oxygen.
Martina Keenan
Devon Blackwell
Graphic:
Ashley Combs
All too often the conversation around fashion is about money flowing away from one's bank account—be it paying for a new wardrobe investment or to resole your favorite boots—not into. Saving money doesn't get the attention it deserves, but Amy Lefévre can help shed some light on what you're missing.
The digital creator and model is known for her ability to showcase beautiful clothing and accessories in minimalist settings and moody lighting. And in preparation for tackling her busiest work week of the year, fashion week, Lefévre is sharing some of her most practical habits and advice for keeping her schedule in check, her work up to par, and even her savings in a healthy place. For example, Lefévre uses Oxygen to keep raking in cash-back benefits, and she saves doubly so as to ensure no purchase, fashion or otherwise, ever causes too much damage. Quite inspiring, right?
Ahead, the money-conscious creative walks us through her fashion week rituals and drops gems of financial advice anyone can benefit from.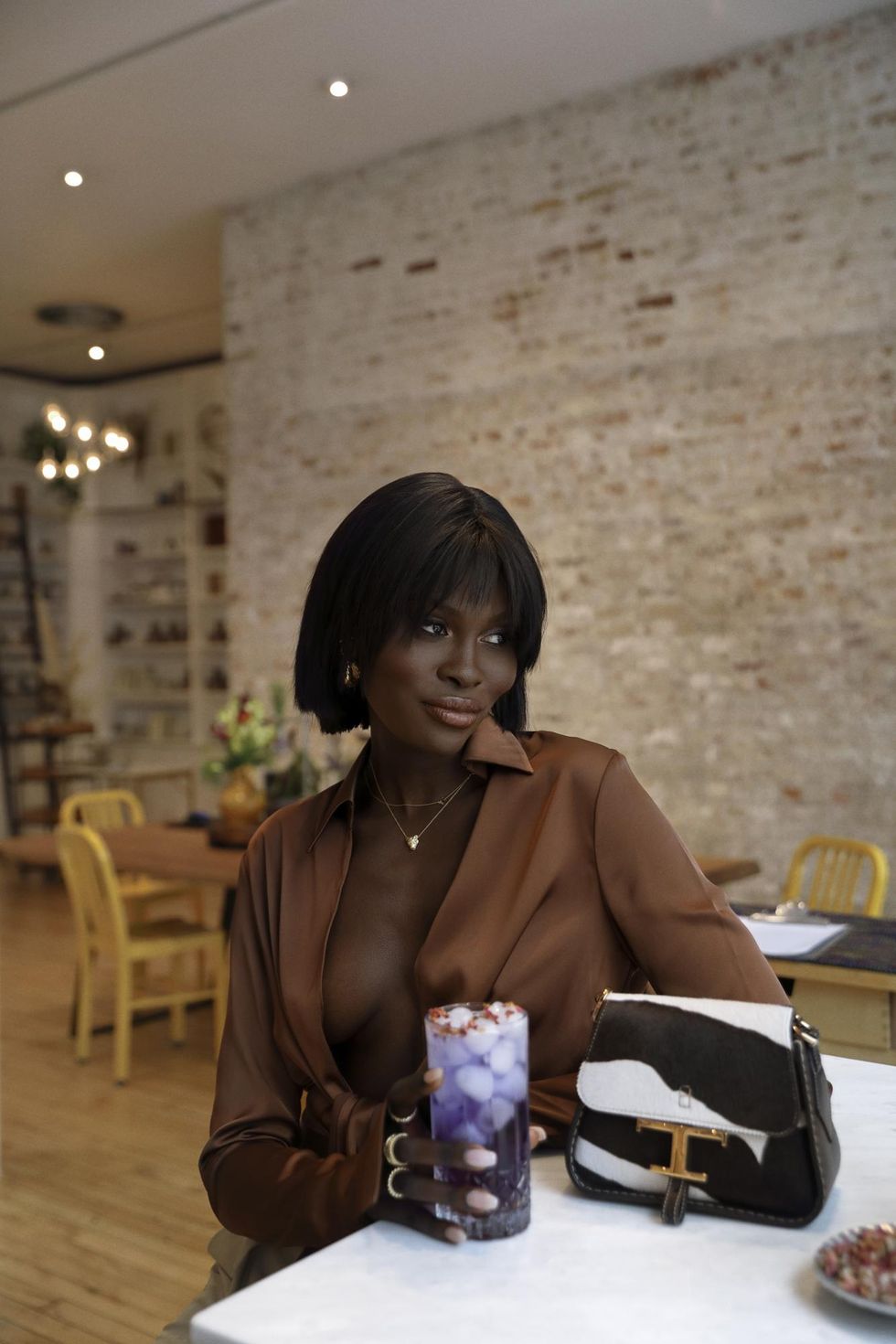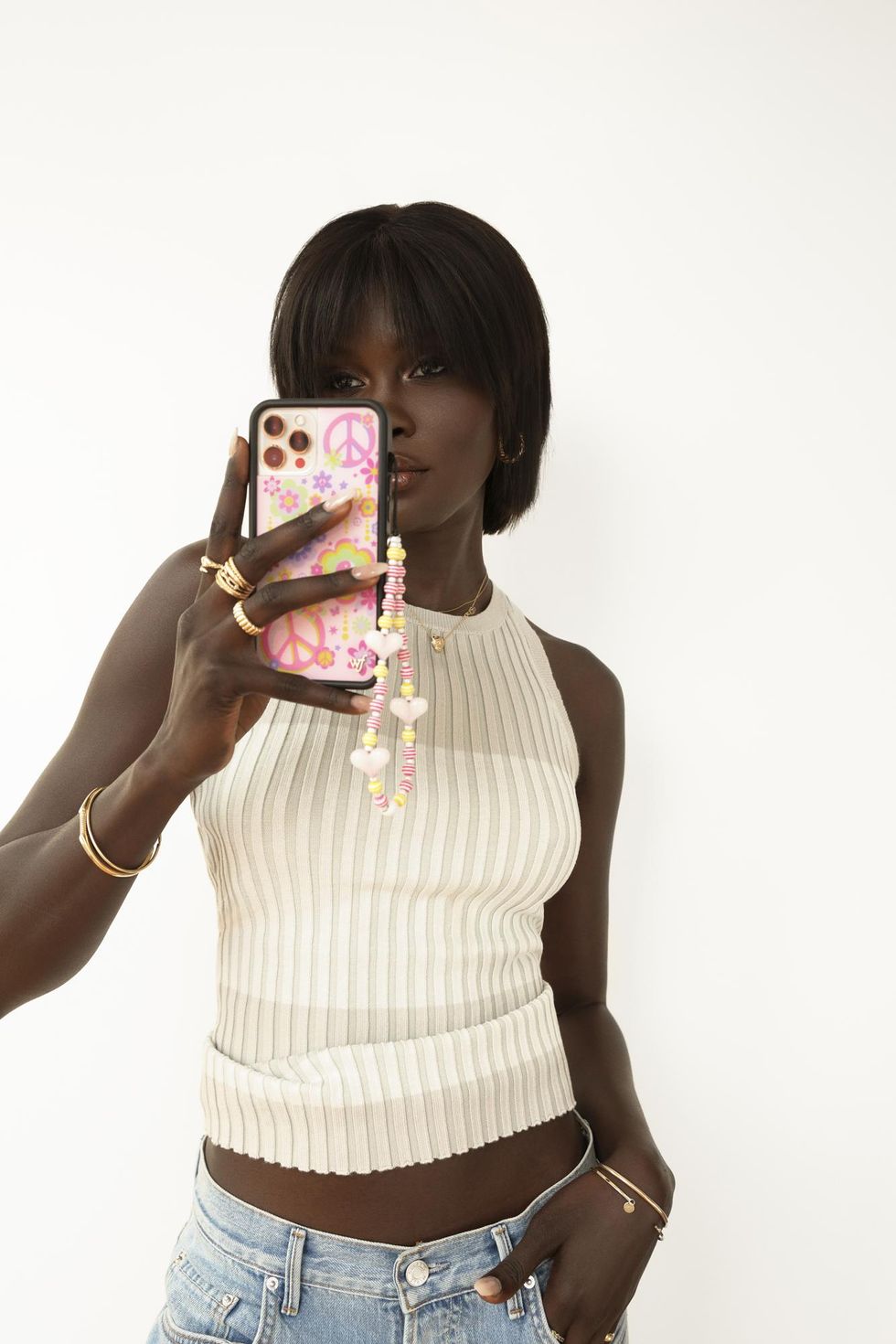 What are your morning routine non-negotiables that get your day off to a good start?
"My favorite way to start my morning is with an oat latte. I need coffee to properly function in the morning (lol). My morning routine non-negotiables are a hot shower, sunscreen, and coffee!"
Leading up to fashion week, what are your expectations for your schedule, and how do you prepare yourself for them?
"During fashion week my schedule is extremely hectic. I have to be at shows and events while also making sure I'm on time with my usual work obligations. I make sure everything is prepped the night before so my morning is as smooth as possible. Then I am not hit with any surprises the next day."
Even if no two days are exactly alike, what are your biggest professional responsibilities over the course of a workday?
"I am constantly shooting content, and it is by far my biggest responsibility as a content creator. Shooting and posting content is a huge creative outlet for me, and I am a big perfectionist. When I am not shooting, I am making sure my photos fit in well with my page's aesthetic. I want to post photos that I am proud of and that my brand partnerships love, as well."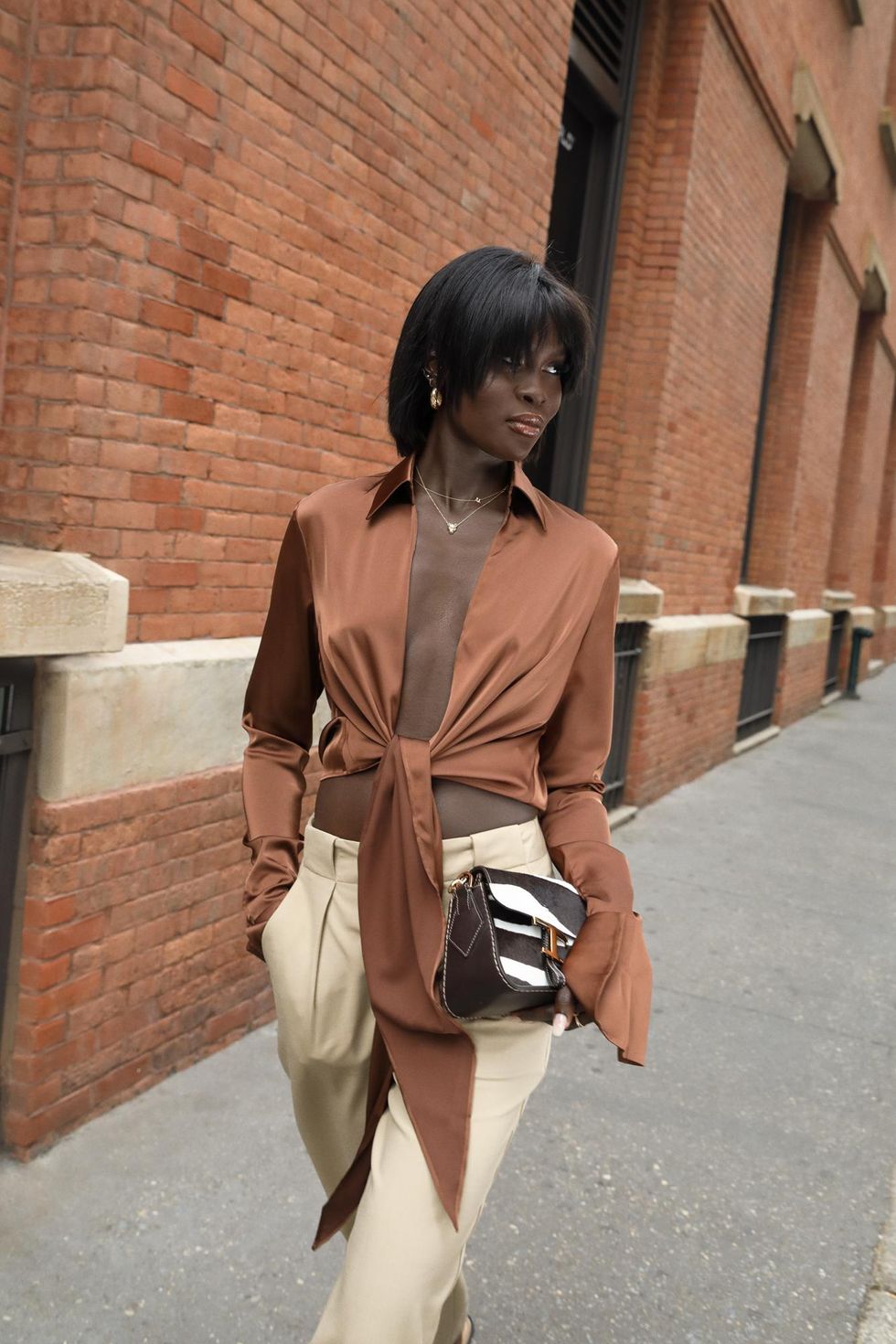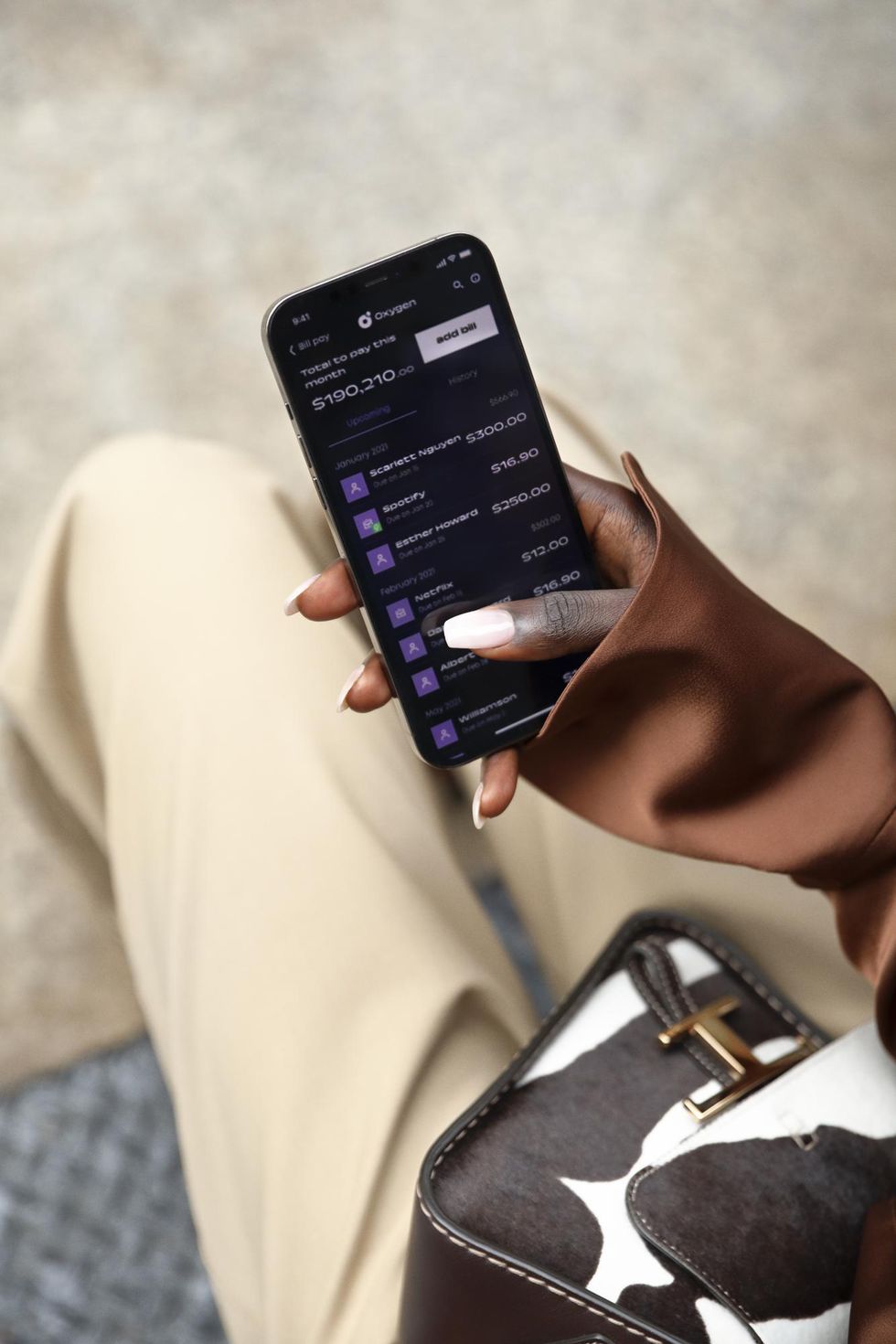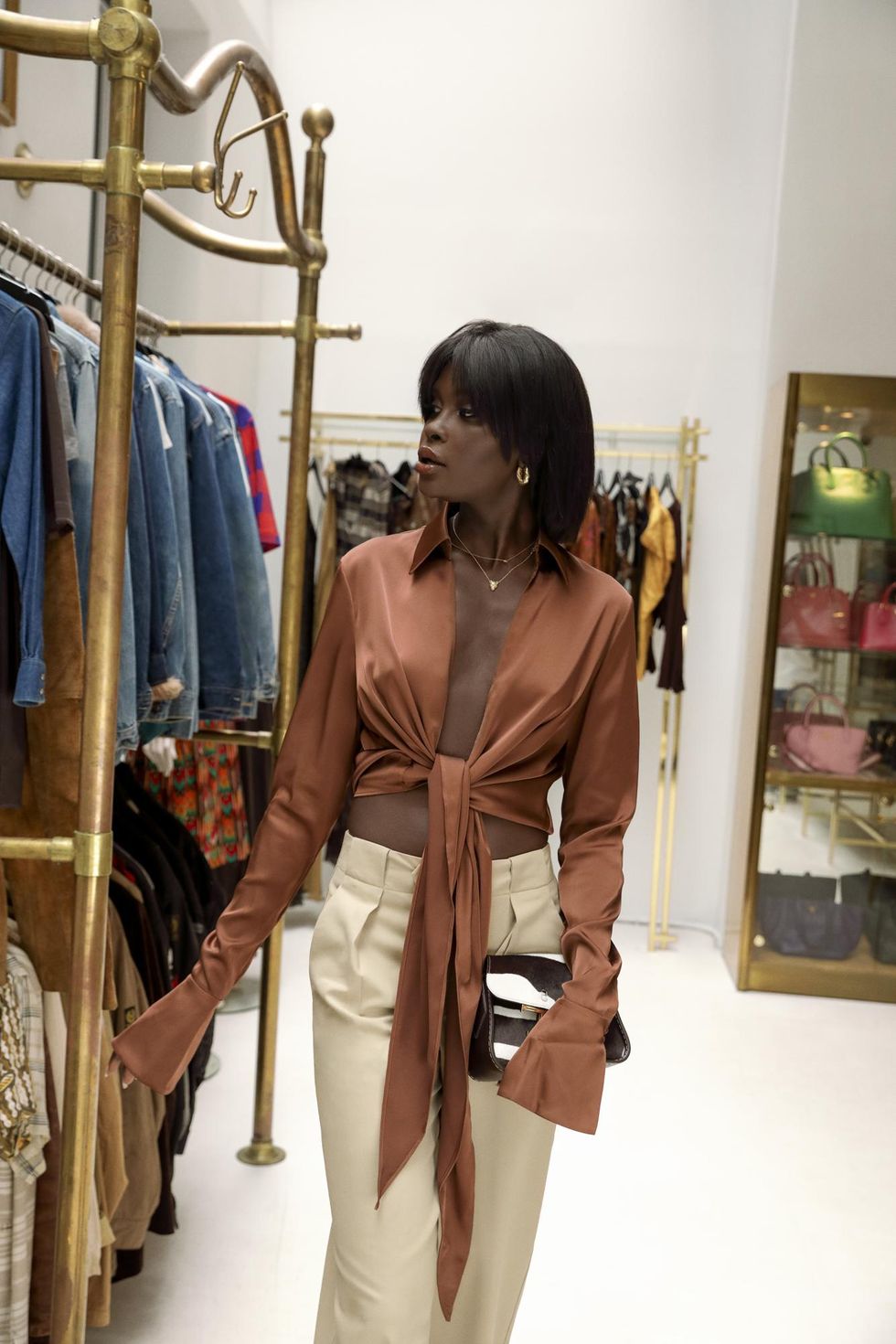 As a creative professional, what are some of the best financial tips and tools you use to empower yourself?
"Financial literacy is very important to me, and it has taught me a lot of discipline. Just because you can spend it does not mean you should! Once I truly implemented that into my life, I had a much better relationship with money. Saving is a lot more fun than spending!"
What are your favorite ways to utilize Oxygen and its resources?
"I am in the fire element, so I love the cash-back benefits that Oxygen provides. Earning cash back on my everyday purchases is great!"
A mid-fashion-week-day slump hits. What do you do to power through?
"Coffee and a quiet moment to myself can really do wonders for me! If I get a second to recharge, I will be fine."
What do you consider key to planning your financial goals as a creative? And what are you currently working toward?
"Once I realize there is something I want, be it a vacation or jewelry, I save up twice the amount. A goal I'm currently planning for is having my own brand. Stay tuned!"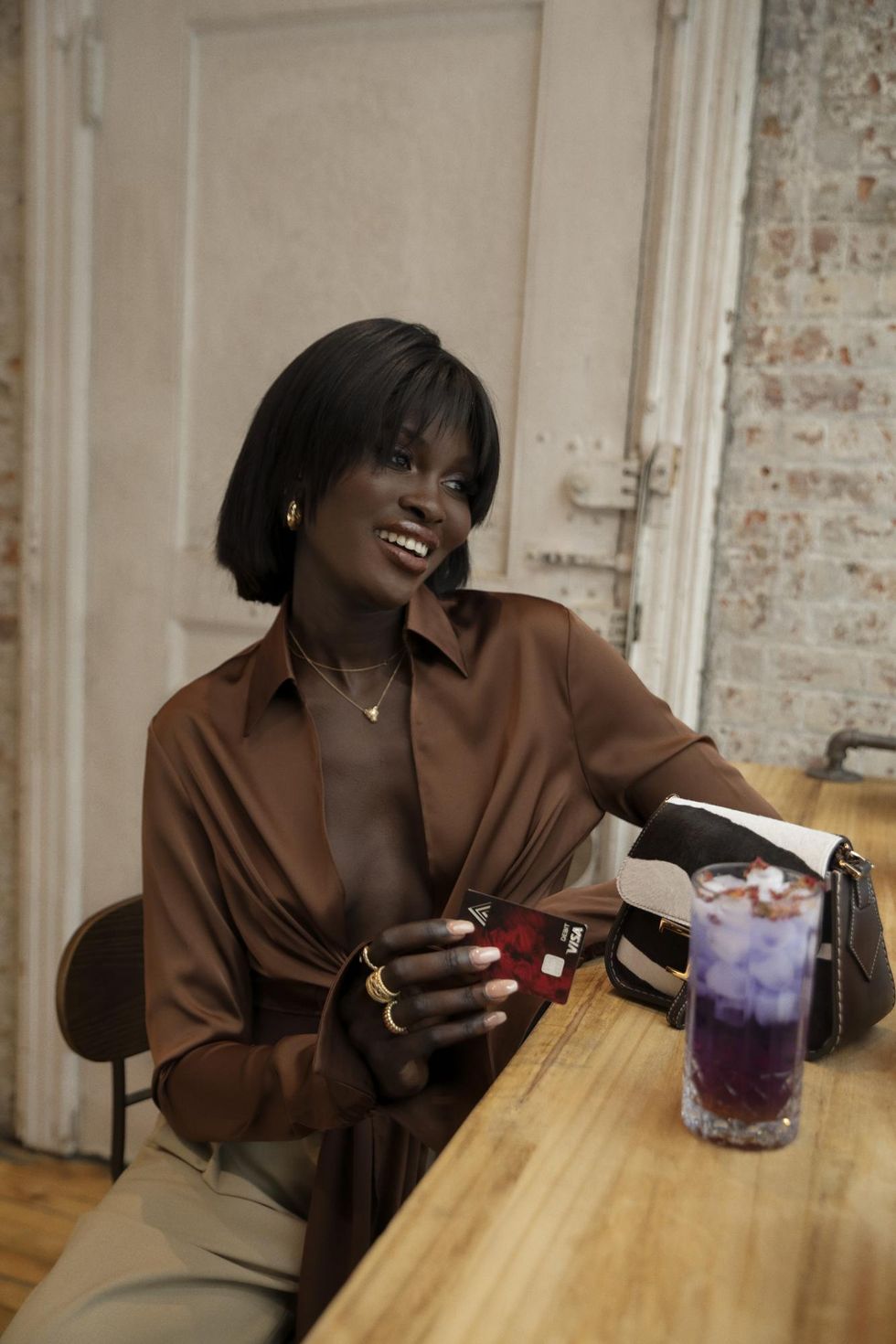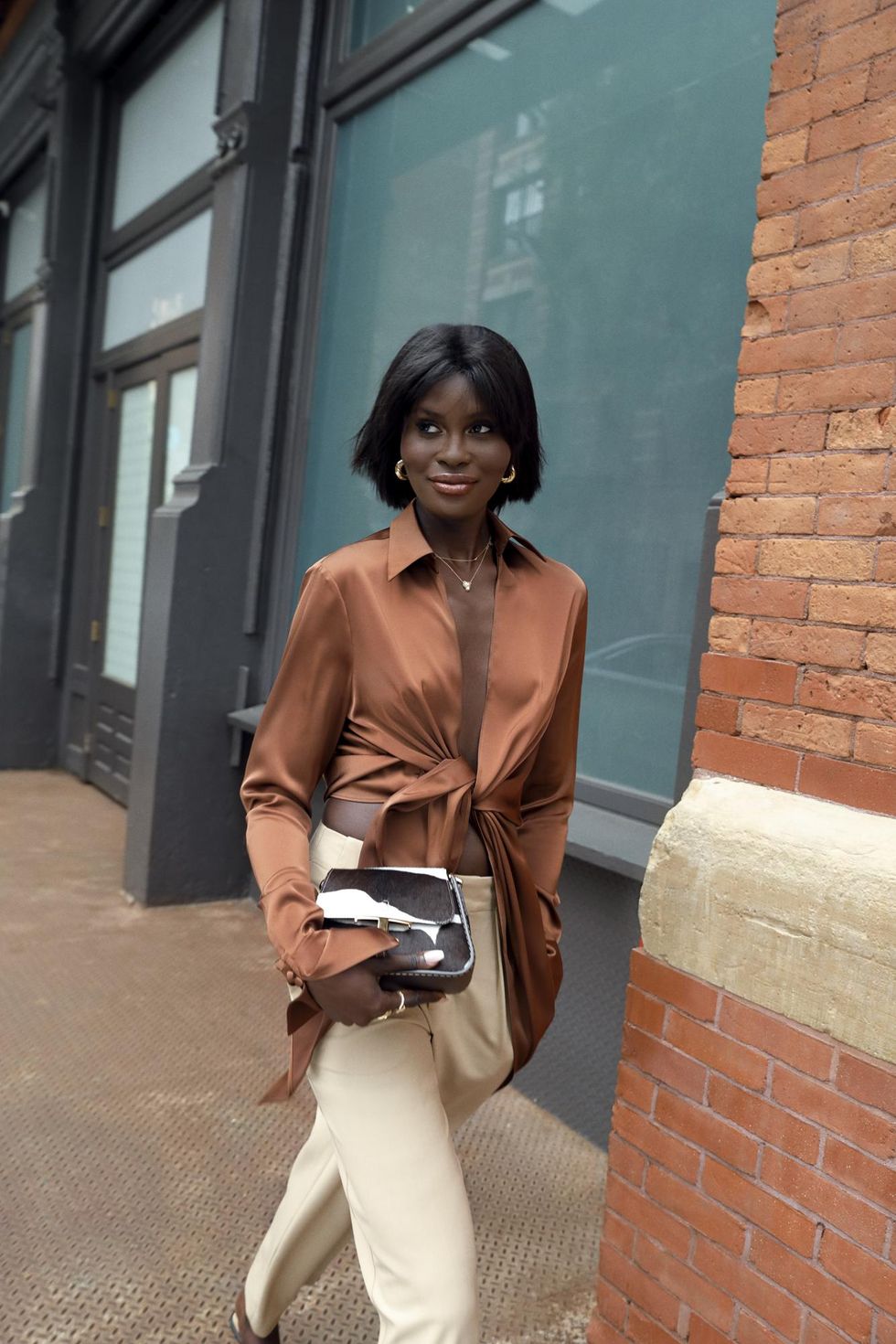 By far, what's the most rewarding part of your workday?
"Creating beautiful content that my audience loves is extremely rewarding for me. It makes all the hard work beyond worth it."
How will this coming fashion week be unique from the others you've worked? What are you most excited about?
"This is the first fashion week since COVID, and I'm excited to see everyone out again in their creative element. We've been cooped up for a while, and I can't wait to be around the NYFW excitement."
When it's finally time to wind down, what's the best way to recharge for the next day ahead?
"The best way to recharge is to eat some delicious food and hang out with friends at home to celebrate a great day."

Learn more about Oxygen here.
DISCLAIMER