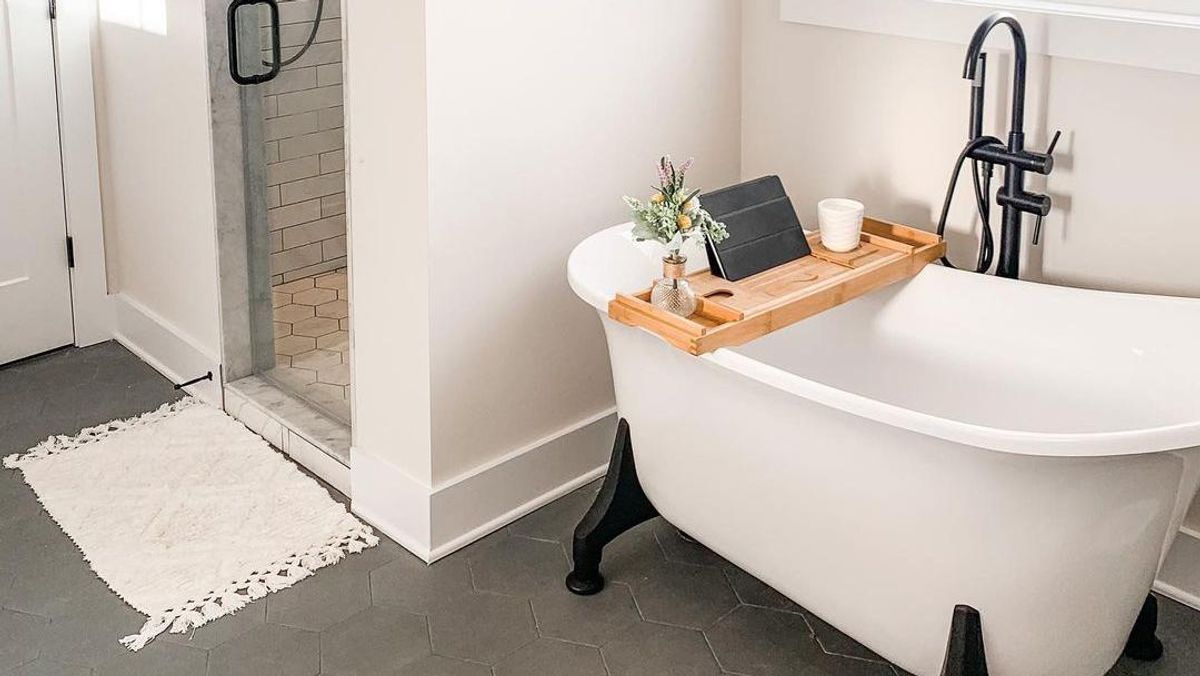 Wellness
This $30 Amazon Purchase Leveled Up My Self-Care Routine
Hint: You'll never want to leave your tub.
When it comes to cleansing, you're either a shower person or a bath person (even if you do both). I was a member of the first camp for years and held a strong belief that showers > baths. And then, things changed. My conversion to #TeamBath started slowly then it happened all at once—I was venting to a friend and she suggested taking a bath to de-stress. I'd recently moved into my first apartment alone (turns out not having to share a bathroom with two other people makes the idea of taking a bath way more appealing), so I gave her idea a chance. Fast-forward several months and I'm proud to announce that I'm a bath person through and through. They're relaxing, warming, and feel so much more luxe than a shower.
Creating the ideal bath situation means making sure that you have all of the right products on hand to help you relax. This includes the obvious items (bath oils, soaks, etc.) and those that are less so—a bath tray.
Bambüsi
This purchase completely transformed my bath experience; it allows you to easily bring your books, magazines, and yes, wine into the tub without attempting to balance them on a narrow ledge—the expandable and waterproof tray is adjustable to any size tub. Plus, the retractable wings mean that you have a spot for candles, sheets masks, a cup of tea, and anything else you'd want to bring in with you, essentially turning a regular soak into a luxury experience.
The thing about New York City bathrooms is that they're not cute; there's a good chance that your tub gets grimey with little effort on your end. So, I always clean the tub before any bathing commences. Then, if I haven't showered yet that day (I usually take my baths in the evening), I'll give myself a quick soapy wash in the shower before filling up the tub; my baths are more focused on soothing and relaxing than on cleansing.
Optimizing your bath experience involves setting the mood. Opt for low lighting for a calm and serene vibe—you can either do this by dimming the lights in your bathroom or by lighting a couple of candles.
Diptyque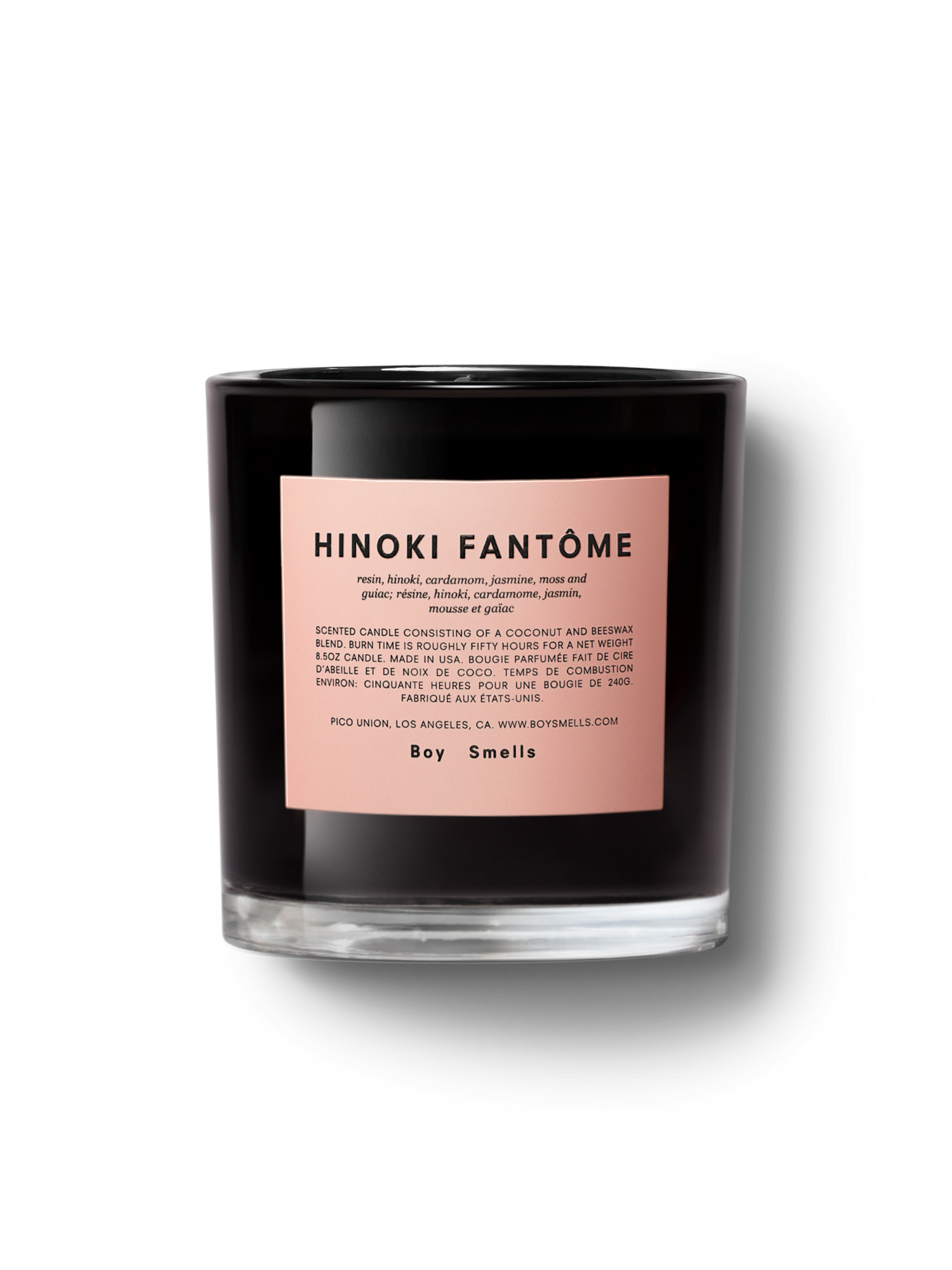 Boy Smells
Acqua di Parma
Yes, the tray does come with a slot for your cell phone, but if you're trying to block out the world for a little bit, being unplugged helps. Instead, I'll bring a book or a magazine to read. When I'm more in the mood for audio, I'll connect my phone to a bluetooth speaker and turn on a podcast—my favorite is The Book Review—before placing the phone in my living room.
Racquet Magazine
Homie: Poems
Since my baths are all about self care, I toss in a combination of salts and oils for their aromatherapy benefits and hydrating ingredients. Together, the two work to help calm my mind, relax my muscles, and lock in moisture. Pro-tip: Reach for a bath soak with magnesium or Himalayan pink salt; both are known for their relaxing and meditative properties.
Aveda
Jo Malone London
Herbivore Botancials
Baths definitely require commitment, but for me, a nice, warm, and relaxing soak helps me to decompress from a stressful day. And thanks to this sleek, new bath tray, I have easy access to anything that I'd ever want for a post-work soak.