Career
Plus all the details on how to stay motivated.
Graphics:
Rachel Pickus
Each week we're checking in with friends to see how they're working from home and leaning into the summer months. This week we chatted with Micaela Hoo, founder of organic and vegan skin-care company Drifter Organics. Read below to learn how she's continuing to stay motivated and building her brand, as well as the insider scoop on how to draw a Butter Bath of your own!
First question—what do you find yourself having for breakfast?
"I love making myself smoothies in the morning. It's something that's easy to digest and gives me the energy to start my day. Lately, I've been making a twist on an Orange Julius with orange juice, frozen bananas, ginger, and a little bit of coconut water. It's the perfect blend of sweet and spicy."
Coffee, tea, or neither? How do you drink your coffee or tea?
"I can't do caffeine, so tea 100 percent. I love sweet herbal teas. There's this amazing blend I drink that has licorice, marshmallow root, echinacea, orange peel, cinnamon, ginger, fennel, and cloves. I am fully obsessed."
Do you work in silence, or do you like to have music on in the background?
"I like to have a podcast playing in the background. I think it's a great way to keep your mind engaged with something educational and entertaining while you work. When I want to let my mind rest, I'll listen to The Beatles or The Beach Boys or nothing at all."
What's on your WFH playlist?
"My WFH playlist has lots of soft, soothing music, like The Beatles, The Beach Boys, Beach House, and Lana Del Rey."
Are you incorporating movement or exercise into your daily routine?
"I love going for morning walks when it's quiet outside and before the sun gets strong. I also love yoga and stretching." 
---
Do you take breaks throughout the day, or grind straight through?
"I tend to be a grind-straight-through kind of person. I love getting things done, so I'll often sit down to work and not let myself get up until I finish my task—that's probably not the healthiest, haha."
What's your biggest WFH distraction?
"YouTube. I'm fascinated by skin-care routines and
What I Eat in a Day videos
and can easily fall down a rabbit hole of watching those."
How do you stay focused and motivated throughout the day?
"I like to end my workday by four or five, so that keeps me motivated to not get distracted so I can finish by the late afternoon."
Lunch break, or snack all day?
"Lunch break! I actually really don't like snacking."
Do you adhere to a strict schedule, or freestyle your day?
"As a small-business owner and content creator, I don't think I have a choice. Every single day is different. One day may be full of answering emails, while the next day I'm shooting content of myself for a clothing brand, and then the day after that I'm packing up a Drifter Organics wholesale order."
Who is your entrepreneurial inspiration?
"I recently listened to a podcast episode interviewing Suzy Batiz, who is the founder of
Poo-Pourri
. I really admire her tenacity, determination, and grit. She's an example of someone who came from an unstable childhood, didn't have family support backing her entrepreneurial ventures, tried and failed so many times, and still never gave up. She also didn't succeed until a lot later in life. Not that I'm old by any means—but in an age where social media can and often does make celebrities out of 15, 16, and 17-year-olds, it's refreshing to see someone who's over the age of 40."
What does your video conference wardrobe look like?
"I'm so lax when it comes to video conferencing. As long as I look good from the waist up, I consider myself good to go. I just graduated from
SCAD's eLearning Program
with a BFA in graphic design this past spring, so I'm a pro at hacking the system when it comes to dressing for video conferences. I think a nice blouse paired with a necklace and earrings always looks classy, effortless, and well put-together."
What are you reading right now?
"I'm reading
Little Fires Everywhere
because I want to start watching the TV series. I always like to read the book before I watch the screen adaptation."
How do you unwind at the end of the day?
"I've been taking so many baths, I swear I'm the cleanest I've ever been in my life since I'm not leaving the house much and constantly bathing! I love taking what I call 'Butter Baths,' which is when I drop a dollop of one of our
Drifter body butters
into the water for extra moisturizing power and a little aromatherapy."
How do you foresee this period of time impacting your industry?
"Most of our brick-and-mortar wholesale accounts are paused on ordering. But we do more direct-to-consumer anyway, so it hasn't tremendously impacted us. When COVID-19 first hit, we did pivot with releasing our
Safety Shield Hand Sanitizer
and are constantly thinking of ways we can add value to the beauty industry during this time. With people not being able to get treatments at spas, salons, etc., the general public has become more resourceful at doing things at home themselves. Even after things start opening up again, we anticipate many will opt to do a lot of their beauty treatments at home."
What products are you relying on now (workout accessories, clothes, appliances, beauty products, etc.)?
"I love using my
gua sha
. My face is puffy when I wake up, so in the morning, right after I get out of bed, I'll turn on a podcast and gua sha with our
Gold Mine Face Oil
. I also love my
PMD Clean
, which gives my face a super-deep cleansing after I take my makeup off in the evening. On lazy days I've been living in
Entireworld's organic cotton tanks
. They are so soft and comfortable, and I'm not even embarrassed to admit I've slept in them on more than one occasion. I don't know how I'll feel about fanny packs in a few years, but I love the ease of slinging my
Baggu fanny pack
around my shoulder to carry my essentials. Finally, I'll roll out my
Manduka PRO Yoga Mat
when I want to get bendy. It's super cushion-y and doesn't slip when I'm doing downward-facing dog."
Inspirational mantra that's helping you during this time?
"I've always loved the mantra 'the only way out is through.' If we want to get to the other side of a trial, there's no skirting around the murky middle. The only way out is through, and when we make it to the other side, we will no doubt be stronger and more resilient."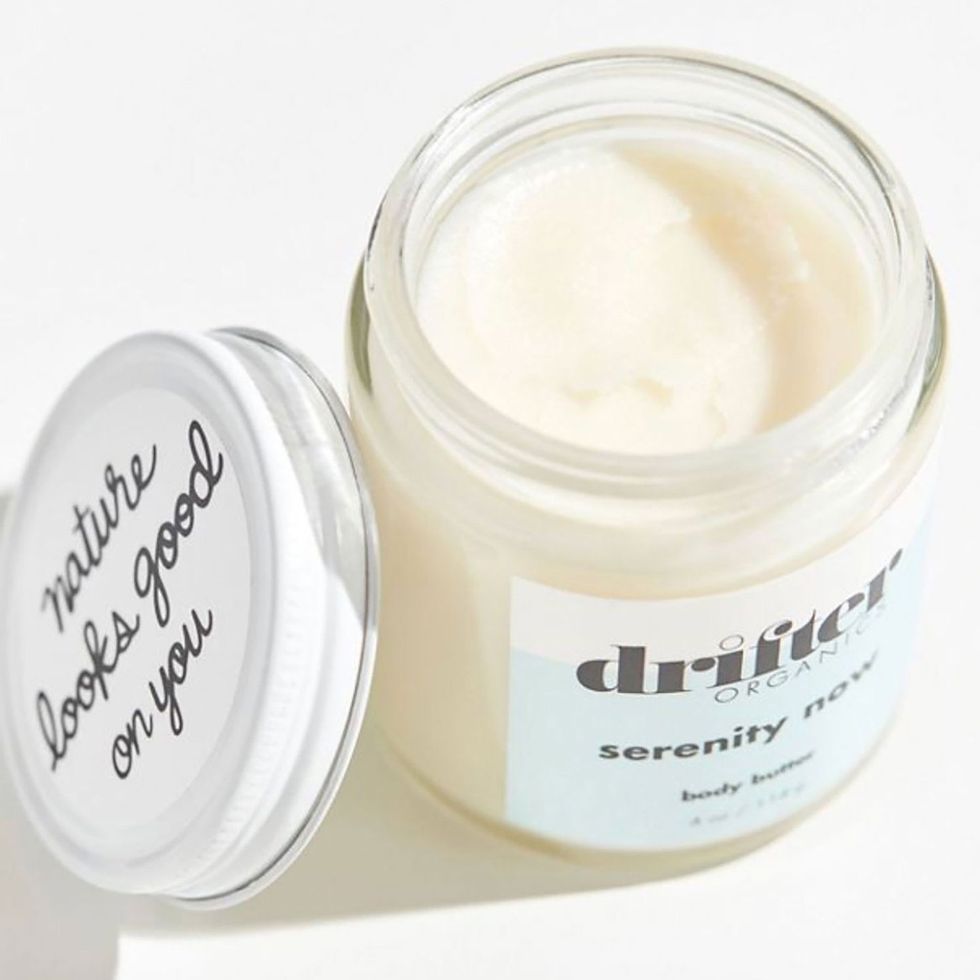 Drifter Organics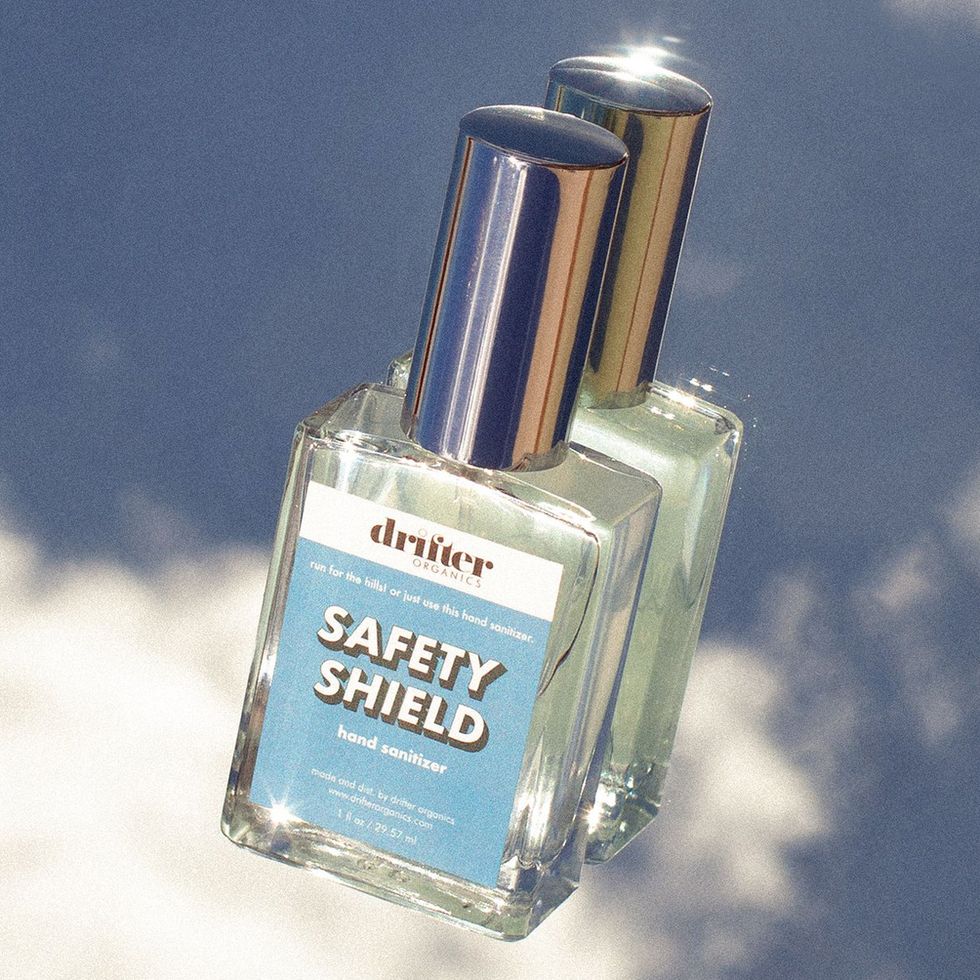 Drifter Organics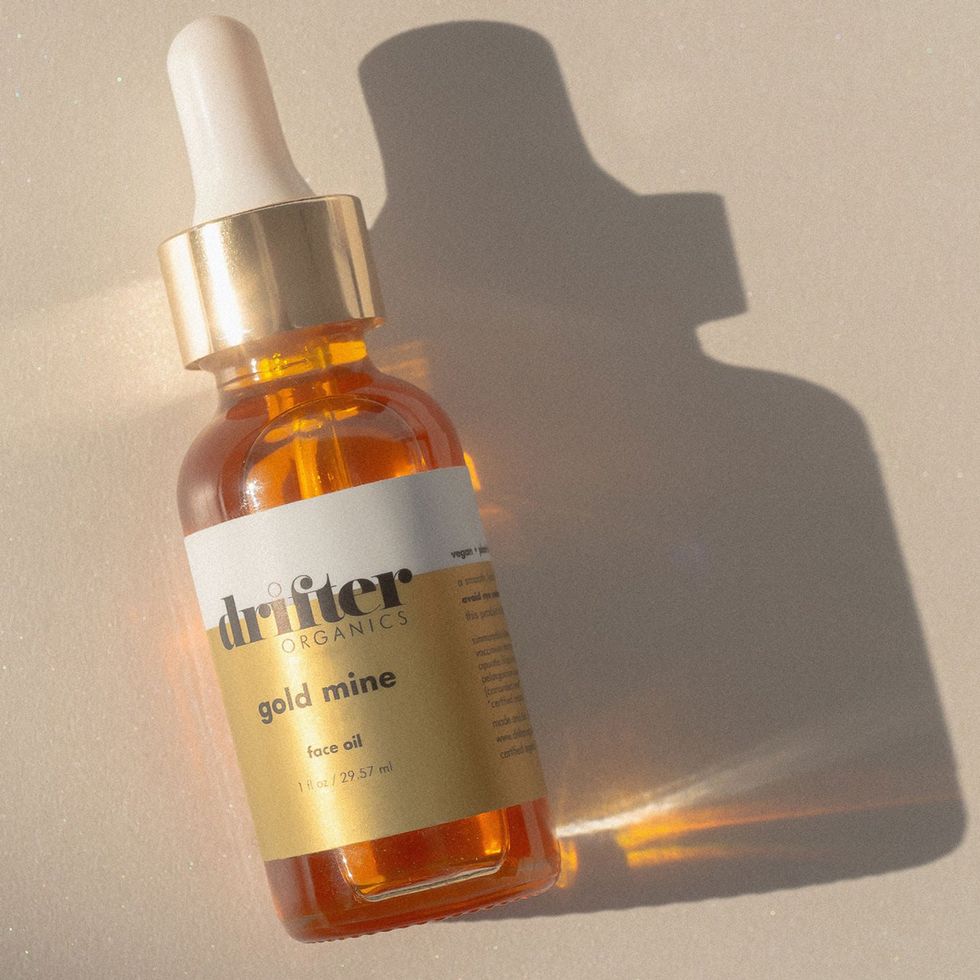 Drifter Organics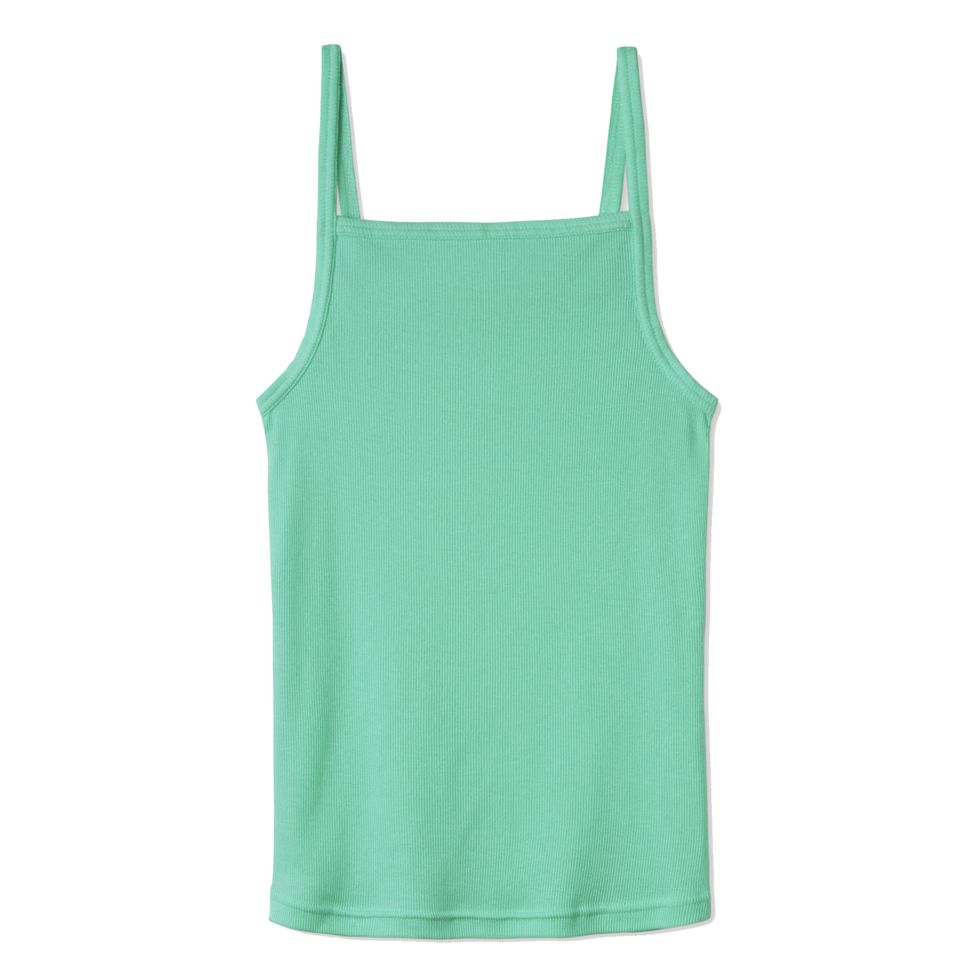 Entireworld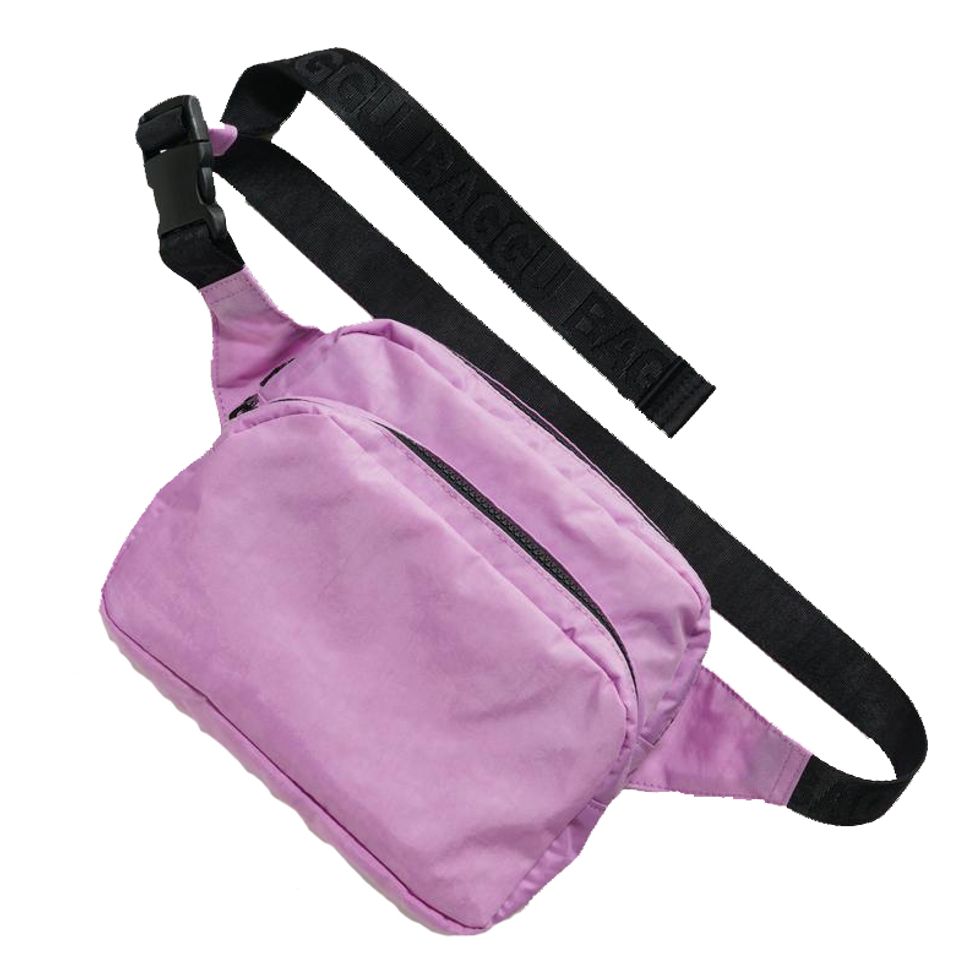 Baggu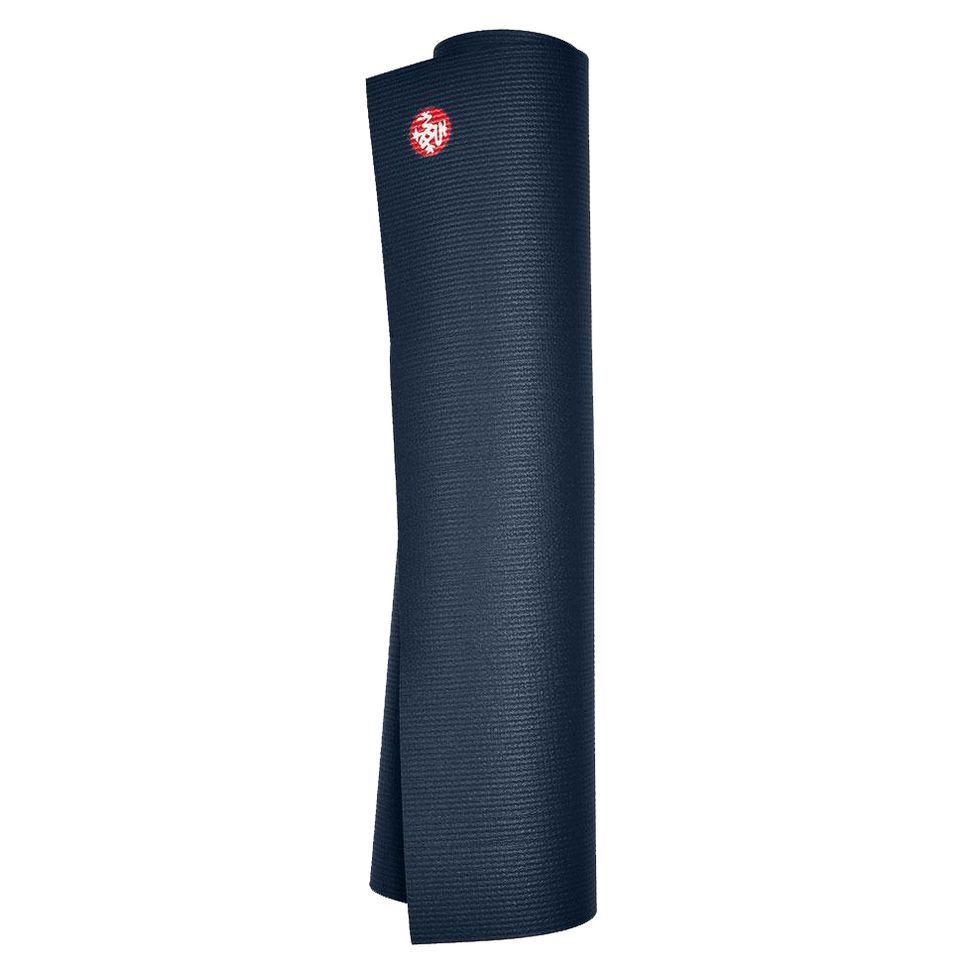 Manduka