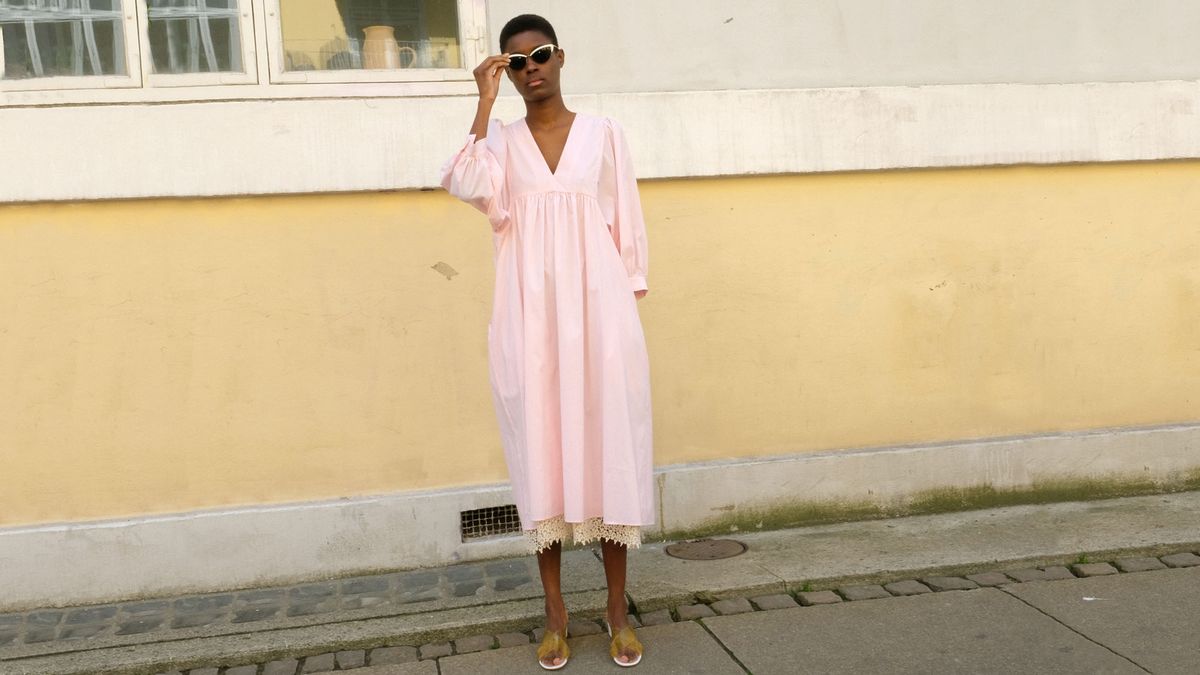 Trends
Ditch those sweatpants immediately.
Since early March our wardrobes have changed because our lifestyles have changed. If you are fortunate enough to be working from home, certain garments are out of the question because of their impracticality when you spend the majority of the day on your couch. On the other hand, new styles are gaining popularity because they have newfound viability.
Women's Wear Daily
recently pointed out that the house dress, a silhouette steeped in a complex gendered history, is one of those styles. The draw these days is their overwhelming sense of comfort. The boxy silhouettes are the opposite of restricting. Designers have found ways to draw inspiration from and slightly rework the original style to produce modern renditions of last century's house dress. These reimagined pieces are chic, surprisingly flattering, and don't require heavy styling. Add one to your closet for an instant summer mood boost.
---