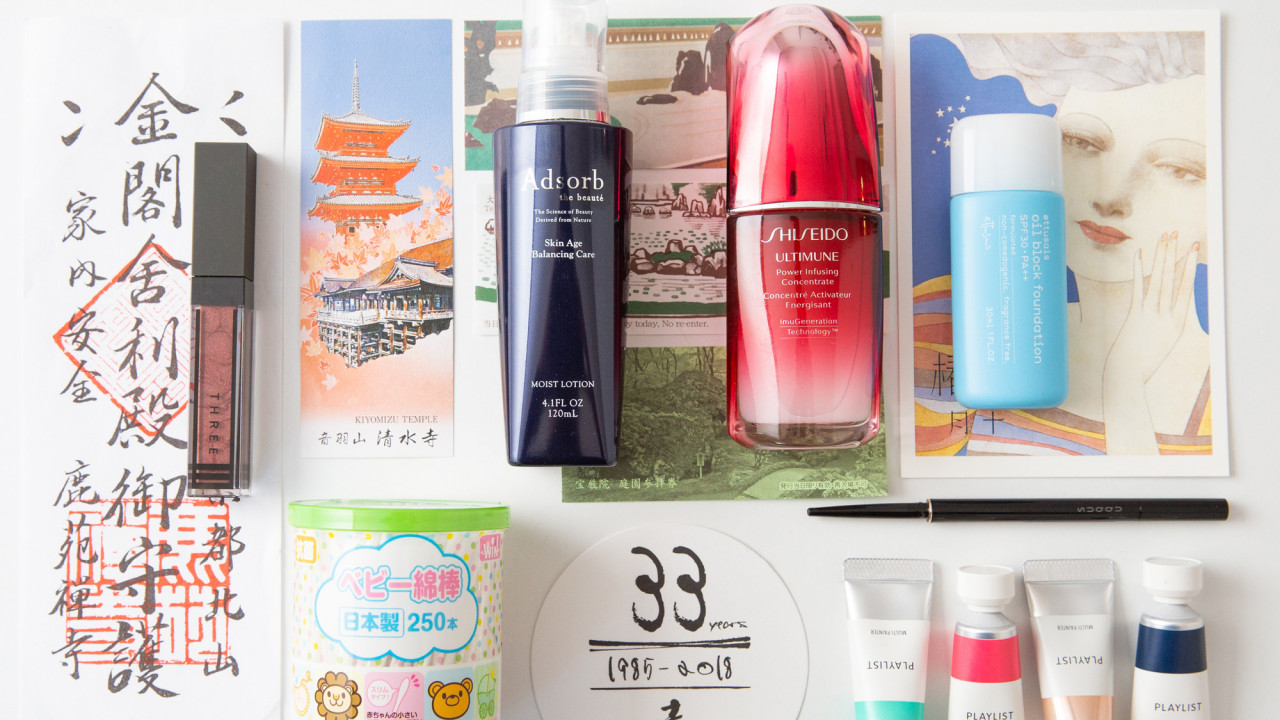 Nowhere to Go? Explore Skin Care from Around the Globe
Your beauty routine is your ticket around the world.
You might not be traveling anywhere at the moment, but staying at home does have a few upsides. For starters, you can bless your skin with the attention it deserves, relishing in those masks, lotions, and serums you saved for a special day. In these uncertain times, you should definitely pamper yourself. Secondly, you can still explore the world, albeit not via plane, train, or boat—instead, your beauty products can serve as the gateway to new frontiers. Who knows—you might even find your new must-have formula to add to your bathroom shelf. Here are six international skin-care brands that utilize the best local ingredients and give you a chance to experience new parts of the world via your beauty routine.
Has there ever been a more opportune time to hamman at home than now? Settle into an evening of skin-care indulgence with the help of nourishing Moroccan ingredients. First, exfoliate your body with Moroccan black soap and a kessa mitt, then apply a Moroccan red clay mask (you can also apply this one to your face) to detoxify. Refresh your skin with some aromatic rose water, then apply skin-soothing argan oil to your face and body. You'll feel like a brand-new person. Ziri Skincare carries all of Morocco's skin-care secrets for your Moroccan-inspired spa day.
Idyllic Switzerland is a skin-care haven for two reasons—pristine ingredients to choose from, and cutting-edge science to back up any beautifying promises. L.RAPHAEL is a luxury beauty brand that's especially committed to the "science of beauty," and its green caviar line harnesses two particularly Swiss ingredients: Edelweiss extract and glacier water. Edelweiss has an anti-inflammatory effect similar to calendula or sage, plus antioxidant and DNA-protective properties. An extremely rare flower, it typically grows on Swiss mountaintops, so it has developed a resistance to strong UV rays and environmental impact. Hydrating glacier water also contains a high concentration of potassium, perfect for refreshing your skin after a morning of stressful Zoom meetings.
You may not be able to visit the Sicilian countryside right now but you can bring some of its citrus-field goodness to your skin. Irene Forte (of Rocco Forte Hotels) makes a lovely lemon toner which has remineralizing, hydrating, and purifying properties. Or go for the line's ultra-nourishing orange blossom face oil, which replenishes and protects your complexion. Your skin will feel soft and supple afterward, almost as if you enjoyed a beautiful day of La Dolce Vita.
In South Korea skin care isn't just a pastime, it's a way of life. It also encompasses more than just products applied to skin—nutrition and wellness also play an important role in beauty. Qi Alchemy is a nourishing supplement featuring herbal "pearls" that contain powerful antioxidants such as ginseng, cinnamon, puerariae, and Angelica dahurica, all of which work to relieve oxidative stress. Add them to your global skin-care at night, and wake up with an extra-glowy complexion.
Nothing says chill like a luxurious bath, and if you want to transport yourself to a Japanese hot spring, enlist the help of a seaweed bath soak to take things to the next level. Let mineral-rich Laminaria Digitata and wakame seaweed extract stimulate skin regeneration and revitalize your body. You'll feel softer, smoother, and more relaxed in no time.