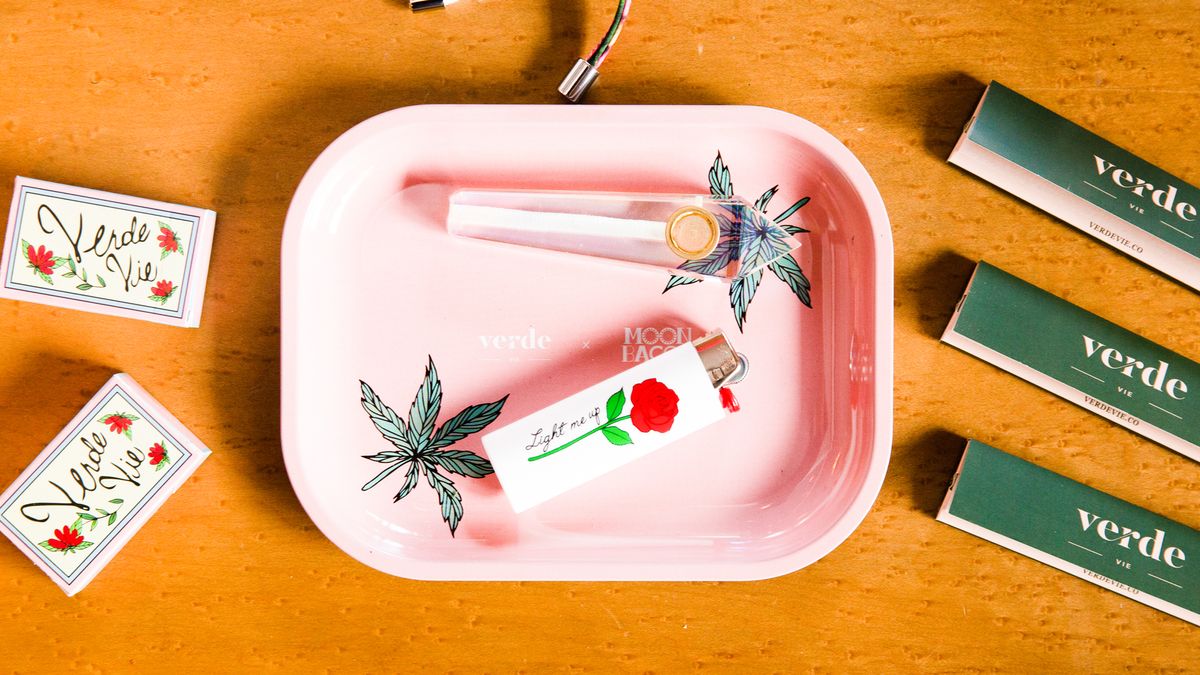 Shopping
Including pot-leaf nail decals, a watermelon pipe, and 24K gold rolling papers.
April 20th has long been the day on which stoners and casual smokers alike can gather together to puff, puff, pass. This year, though, will be the first such holiday in our lifetimes that no one can gather together, and there will most certainly be no passing. Is it still 4/20 if the only celebration you can have is at home, with whomever happens to be in the house with you?

We say yes. And even if you're not the type to kick back with a joint, you can still mark the international counterculture holiday with, say, a CBD face mask or a long dip in the bath with CBD bath salts. We scoured the internet to find 23 amazing CBD and THC accessories with which you can celebrate the day to your heart's content—and even if you can't pass, you can certainly puff, puff. Happy 4/20!
---