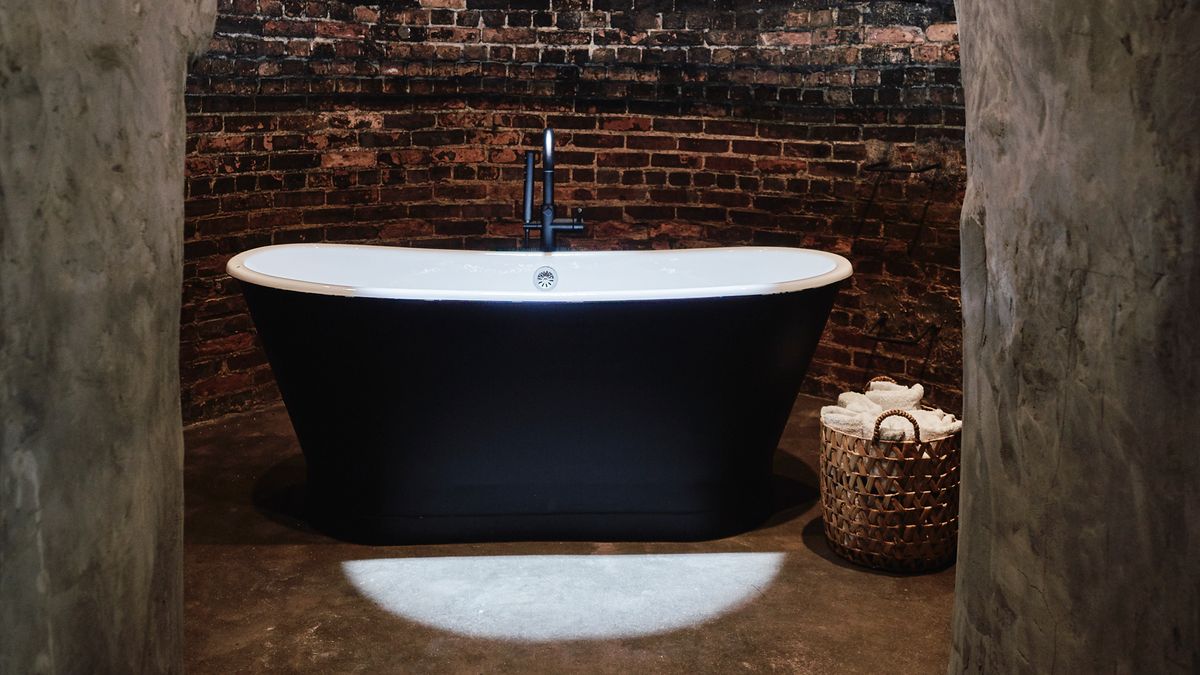 Food
Bathing isn't just for relaxation.
In New York, if you want to take a bath, you have an abundance of options. You can, of course, fill up your tub with hot water and Epsom salt (if you're lucky enough to have a tub in your apartment, that is). But if you want to bathe with friends, you go to the bathhouse.
So we were excited when we discovered
Bathhouse
, a new space in Williamsburg, Brooklyn, which opened late last year. The two-floor spa, which looks like it was designed specifically with Instagram in mind, seems tailor-made for the North Williamsburg crowd and their cute bathing suits.
Founders Travis Talmadge and Jason Goodman worked with famed NYC architect
Jennifer Carpenter
to convert the old Dr. Brown's Soda Factory into a space boasting two saunas, two thermal pools, a steam room, and a cold plunge to really get your blood flowing.
Bathhouse also features a bunch of fun treatment options, like the Bathhouse Experience, which includes a 15-minute stretch, a 60-minute massage, and a 15-minute scrub, plus full access to the communal baths. And once you've toweled off upstairs (after using the Ursa Major face wash, obviously), you can repair to the attached restaurant, also called
Bathhouse
, because everyone knows a good bath is guaranteed to up an appetite. "You get really hungry after a hot/cold circuit," Goodman tells us. "It burns a lot of calories and gets your heart rate up."
As much as we love fancy spa treatments and long, luxurious soaks at bathhouses, we have to admit that we love to snack in the bath—or tip back a glass of sparkling water or hot tea bathside. So when we discovered Bathhouse, we got to thinking: What would the founders of Bathhouse suggest you nibble and sip in the bath?
---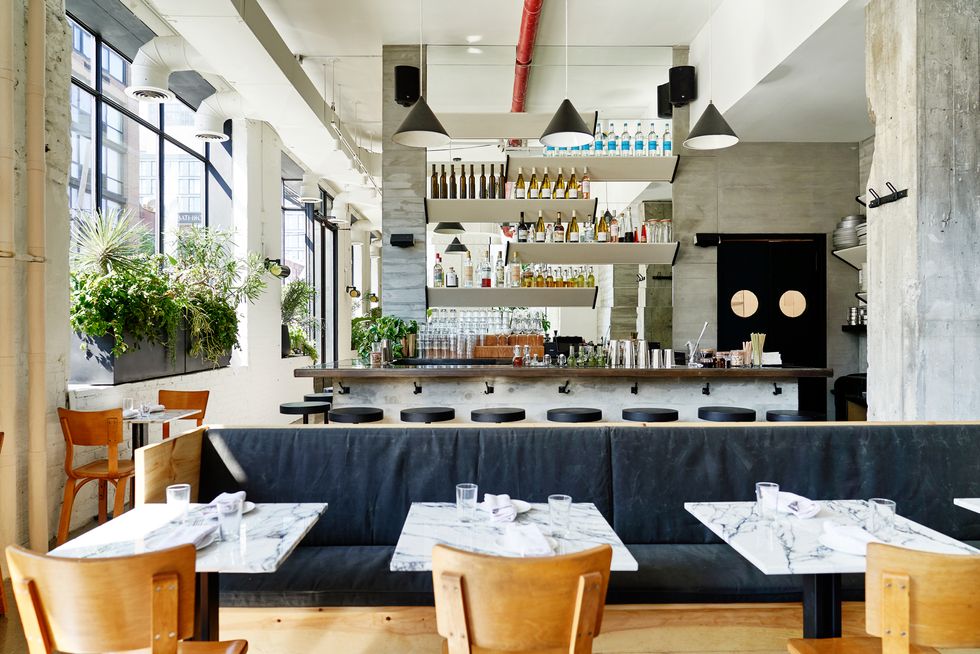 Photo: Courtesy of Bathhouse
For starters, we appreciate their sense of irreverence in the face of dainty wellness culture. Though, yes, you can find a chia pudding and a yogurt, granola, and fruit dish on their lunch menu, you can also find a Spanish tortilla with English cheddar and spicy aioli and something called a "hunter's stew" that includes venison and wild boar.

"We were inspired by the bathhouse cultures of Europe and wanted to offer the food you crave after a thermal circuit," Goodman says. "The menu is meant to be functional, but also delicious."

What about before a bath? Is it a good idea to bathe after a meal? Of course, moderation is key here. "We usually don't like to bathe on a full stomach, but also don't want to be hungry before you start," Talmadge tells us. "We like to have a big meal after we finish a circuit!"

And just what kind of big meal is best for a post-bath indulgence? "Honestly? Frequently, we crave red meat after a big circuit," Talmadge says.


Photo: Courtesy of Bathhouse
While you're bathing, it's best to keep your beverages simple. "Tea is a really popular and functional beverage to drink during a circuit," Goodman says. "The most important thing, though, is staying hydrated." Once you're finished bathing, "anything that has electrolytes will do the trick," Talmadge says.
If you're the type who likes to unwind a little more after a bath, what about a post-bath drink? "Everything in moderation," Goodman says. "Absolutely nothing wrong with some infused vodkas, or a cocktail, or a glass of wine. Too much alcohol can dehydrate you but in moderation is just fine."
Before a bath, Goodman says he'd "recommend staying away from caffeine." If you're lucky enough to live in a place where a cold plunge and sauna are near, "the cold plunge will wake you up way more than any cup of coffee, and the sauna gets your heart rate up pretty fast, so no reason to already be jittery going into your routines," he says.
But even if you're not near a spa, don't worry: You can still do what Talmadge calls the "DIY cold plunge in the bathtub: five to six five-pound bags of ice and some tap water will do the trick if you're in a pinch." You can't stay in there too long, but when you're done, you can celebrate with some tea—or something with electrolytes.
Photos: Courtesy of Bathhouse
Want more stories like this?
What Is Intuitive Eating?
Inside NYC's New CBD Destination
You Can Actually Pronounce This Wellness Trend