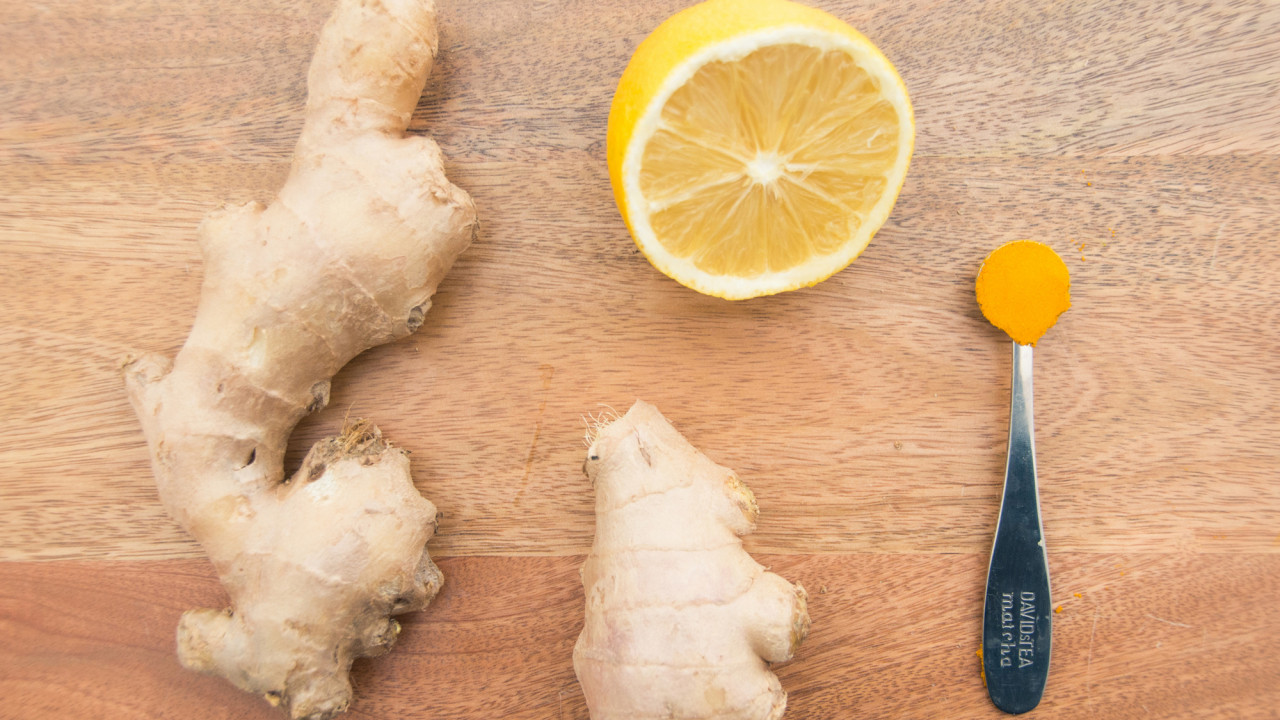 You Can Actually Pronounce This Wellness Trend
And you might even have some in your fridge.
We hear it all the time: The daily news cycle now includes Trump, depressing news about the climate, explainers about how tech will take over the world, and another ingredient to add to your arsenal of wellness: ashwagandha, cordyceps, rhodiola. Reciting them can feel like an incantation, and taking them can feel like a shot in the dark. But it seems as though that old remedy your mom might've made for you when you were sick may really have something to it.
Ginger, the gnarled root usually relegated to your crisper drawer, is good for way more than seasoning curry and spicing up stir-fry. Raw ginger has a compound called gingerol, which packs a serious anti-inflammatory kick, according to Dr. Eddie Fatakhov, a physician and nutritionist at the Center for Internal and Integrative Medicine in Georgia, who told CNN he finds ginger "fascinating."
If you prefer your ginger chopped up and made into tea, then the compound you're consuming becomes zingerone, Fatakhov says. Though not as powerful, zingerone is better than nothing. But Fatakhov says fresh is best, and powdered is actually second-best, which may come as a shock. Once the compound is converted into zingerone, ginger may be still be calming on the digestive system, but that gingerol is what you really want.
In addition to being a rock-star anti-inflammatory agent and easing nausea and other GI stress, gingerol may even help with period pain and post-gym struggles. CNN found a study from 2015 that concluded that ginger powder taken in the first few days of your cycle may ease menstrual pain. Another study referenced by CNN concluded that raw or heated ginger might ease your exercise soreness by about 25 percent.
Ginger has always been the quiet partner in the golden milk craze sweeping the world (in Paris last month, le golden milk was on the menu at every hip coffee place I passed). But it may not be long before ginger takes its rightful place center stage. A world where you can order fresh honey-lemon-ginger tea at the corner coffee shop sounds like a pretty good place to be.
Want more stories like this?
Are We Hiding "Diet" Behind "Wellness"?
Beauty Foods You Need to Have in Your Cupboard
The Spices Missing from Your Diet That Will Change Your Beauty Routine