60 Seconds
Talking beards, detention, and strange DMs.
Austin Banks
Devante Thomas
B-Cam Operator
Gennelle Cruz
We recently caught up with
Trey
and
Jae Richards
, the comedic duo behind
4YE Media
, in their hometown of Toronto. If you have yet to see their
YouTube skits
, we
highly
recommend grabbing a bowl of popcorn and getting yourself up to speed. We're happy to report that the brothers are just as funny and sarcastic IRL as they are in the aforementioned skits. When they greeted us on set at The Annex hotel, they were all smiles, and it wasn't long before they had us laughing—they even asked us if Coveteur was French (we're not), but we still enjoyed watching them learn how to intro themselves in the language. To be honest, it took a few more tries to nail it than you would think, but it was the highlight of our day.
The brothers have been making their YouTube videos since 2011, when they were still in high school, and have grown immensely popular since, turning their natural humor and personalities into careers. To get a taste of what their banter is like, hit play on the above and learn who grew their beard first, their favorite Toronto slang, and the strangest thing that's been in their DMs. Below, how they got to where they are today.
---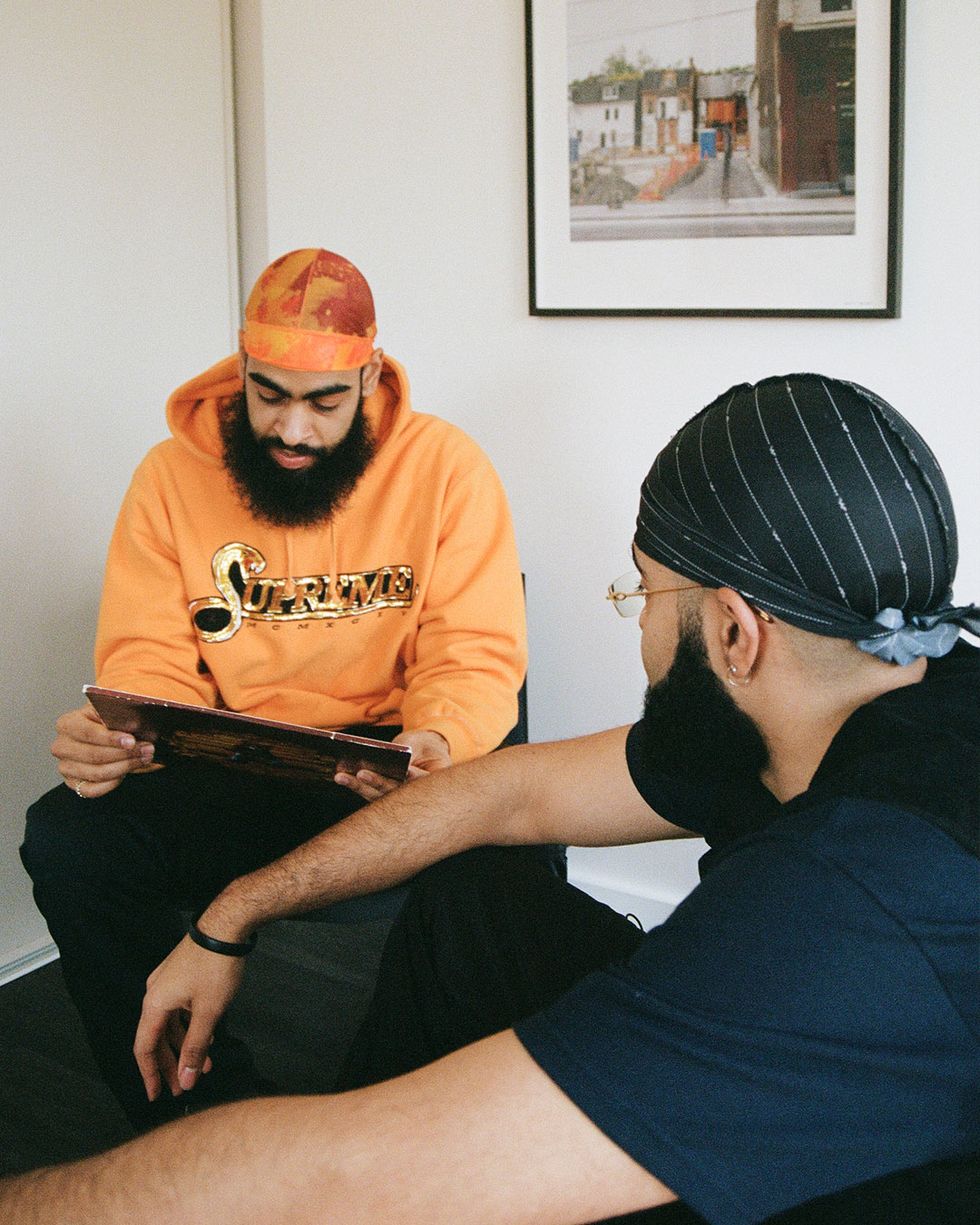 On how it all started:

Trey: "We have one older brother, and he was closer to [Jae] growing up, [but] then my older brother started going to the clubs, [and Jae] just had no choice but to come chill with your boy."

Jae: "I remember the day; me and my older brother had rooms in the basement, and he was like, 'Oh, I'm turning 19,' did the countdown, and went out to the club. I ran upstairs to [Trey's] room like, 'Yo!'"

Trey: "That's when we started to realize that we're funny together."

The meaning of 4YE:

Trey: "We were in high school [and] needed a YouTube name because everyone was telling us to start a channel. Some girl from our school was like, 'Hey, just call it 'for y'all entertainment,' and so we named it that."

Jae: "I was having trouble when I was in a lot of places. People would ask, 'What's your channel?' I would try and say 'For Y'all Entertainment,' but it was too long, so we decided to shorten it to 4YE—I would change it if I had a chance, but everybody already knows us as that."


What their videos are about:
Trey:
"It's a microscopic look at your life, things that actually happen and [situations] you could see yourself in, but very relatable and exaggerated."
How Toronto has shaped their content:
Jae:
"It's part of our DNA and what we do. We grew up with it, and all the Toronto references creep up in our writing."
Trey:
"To start, we didn't want to sound too Toronto, so we put on a States accent and [eventually] we were like, 'Nah, it doesn't make sense.' Embrace where you're from."
Jae:
"It's too much work to pretend to be someone else. You gotta keep up the persona, but when you're being yourself, you're just you."
Trey:
"Wow, that's a bar."
Their dream guest stars for a 4YE video:
Jae:
"Action Bronson, Dave Chapelle, Rich the Kid."
Trey:
"Donald Rollins,
Lil Yatchy
, Larry David, and J. B. Smoove."
Want more stories like this?
60 Seconds with Sean Paul
60 Seconds with Kerwin Frost
60 Seconds with Rosario Dawson