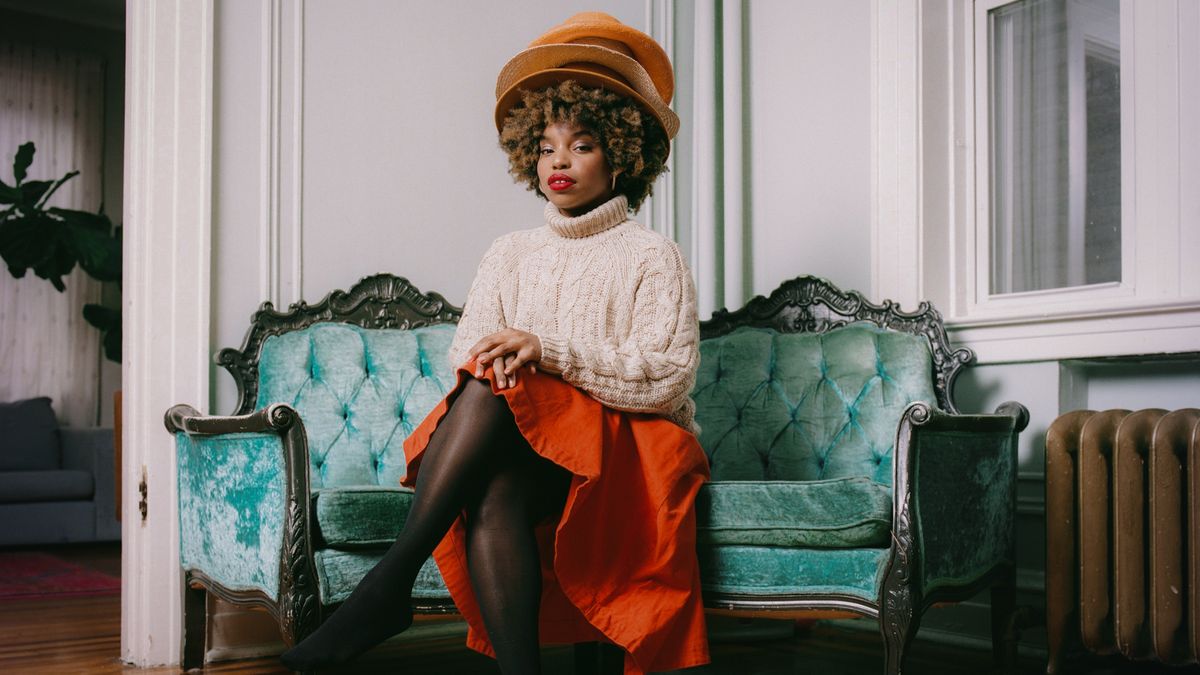 Makeup
How One Writer Structures Her Day & Feels Her Best Doing It
LaTonya Yvette gets real about getting it all done in a day's work. In collaboration with Laura Mercier.
As anyone with a full-time gig knows, we all have the tendency to romanticize the freelance hustle. Something about setting your own schedule, not answering to a boss, and not feeling restrained to the confines of your desk just sounds…
nice
. That said, as with any role, it can be a trade-off. And one woman that keeps it strikingly real about that balance is writer (her book, Women of Color, hit shelves last year), stylist,
eponymous blogger
(and
Cov-alum!
)
LaTonya Yvette
.
As it turns out, she's a big believer in shaping her schedule writing or creating blog content around how she's feeling. And part of that is being realistic and respectful when it comes to checking in on what her body (and mental bandwidth) needs on a day-to-day basis.
Similarly, Yvette was open about how daily rituals and routine give her a sense of stability and a sort of support system for herself—how getting dressed and stepping into how she wants to present herself each day "is creative, but also like armor. I always say getting dressed for me is creative, but also like armor. Being able to get dressed and feel polished gets me feeling like myself on an emotional and mental level. It allows me to show up for my children, for everything I'm supposed to be doing." The same can be said for beauty, too: rarely without a swipe of her trademark bright lipstick, Yvette knows a polished, flawless complexion is crucial to pulling it off. A little bit of Laura Mercier's Translucent Loose Setting Powder gives 12 hour wear, serious shine control and a matte finish that's perfect for photos—a major plus for LaTonya, who's constantly in front of the camera, and can't have that obvious flashback that comes with some setting powders. "A product that works for all of the parts of my day is super important. I like makeup that moves along with me," she explains. Here, a little glimpse of what it all looks like.
---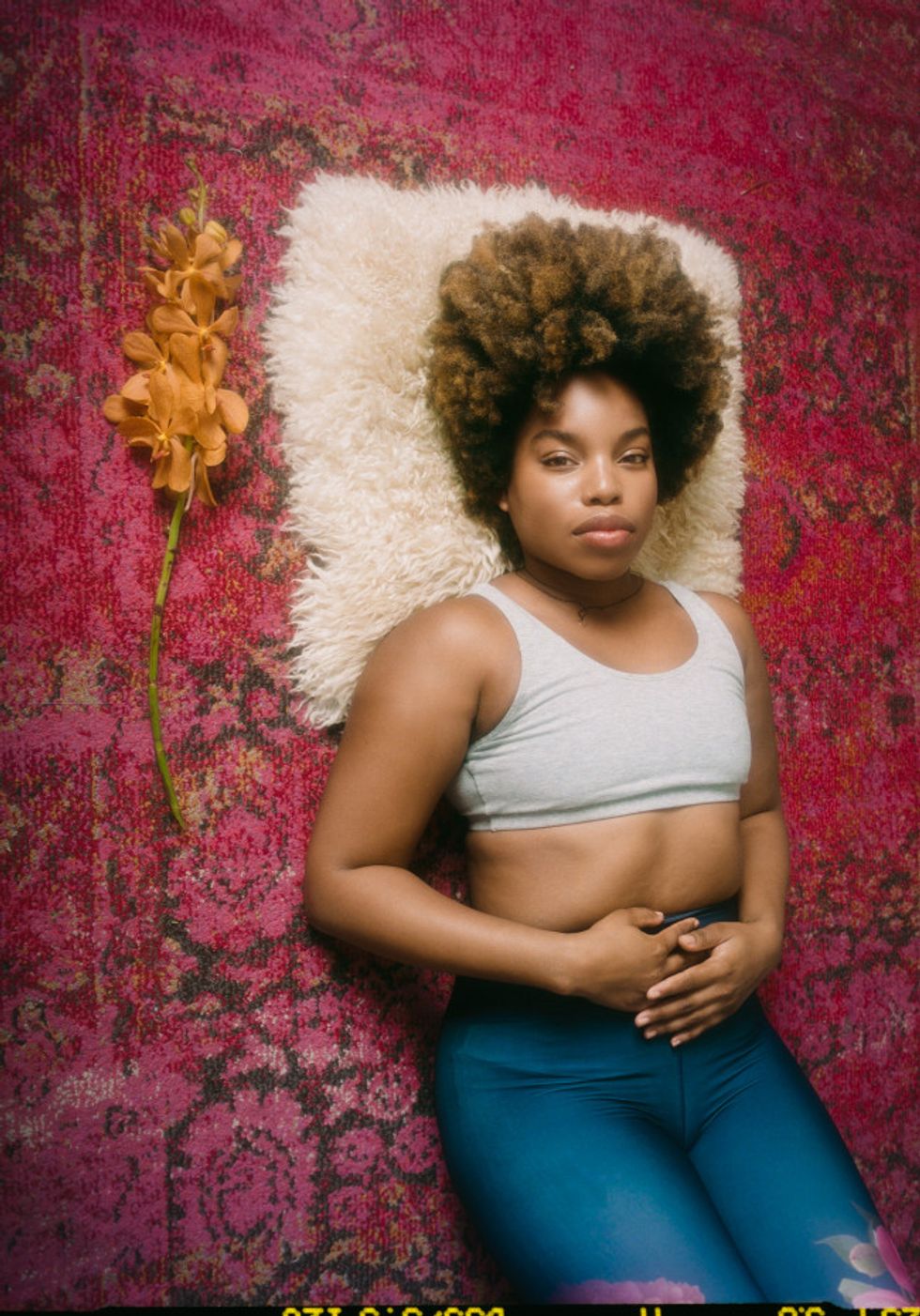 What the morning routine of an entrepreneur looks like:
"Every morning I hustle and get the kids off to school. After that, I'll go to a Pilates class or work out at home, take a shower, and get dressed for the day. That's probably my most exciting part [laughs] because it's also part of my job. I'll go and get a coffee, have lunch, answer emails, then come back home and get on the computer. Between, I'm running errands for the family, but also errands for myself. Usually there's a meeting or a call. Then I go back to a café and sit on the computer for another few hours.
"Then I'm tapping back into my kids around 6:00 PM at night, and do that routine with them all over again."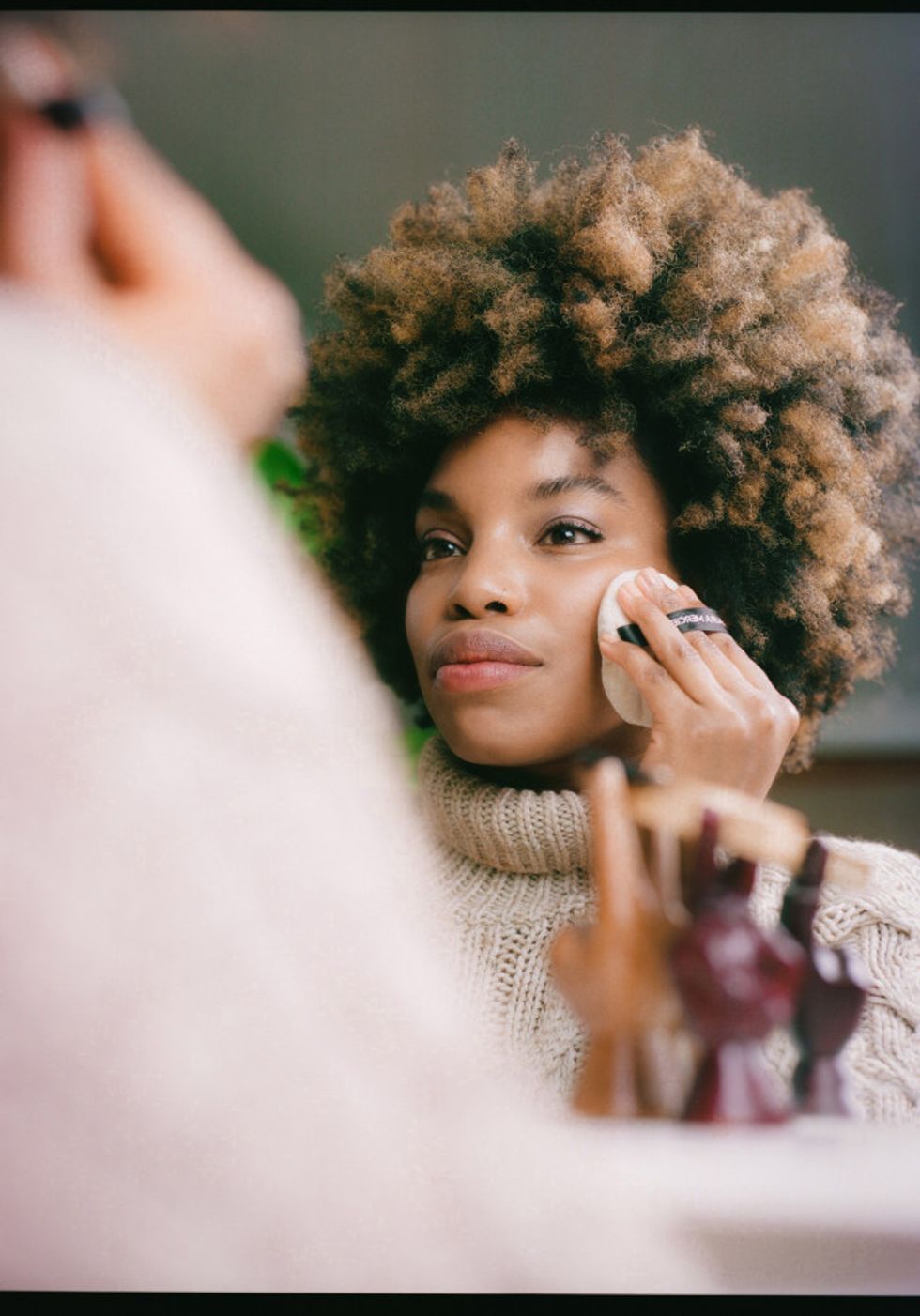 How she integrates self-care into her routine throughout the day:
"Recently, I've been doing Pilates three days a week, and it's really nice to have a practice in the morning. To me, that's about enjoyment, ritual, but also getting things done.
"I have the privilege of having my work life and my [personal] life and health intertwined, but at the same time, it's a lot. Those categories align with me throughout the day. I also do a lot for myself. On a Wednesday at five o'clock, [if I didn't work for myself,] normally I would be getting off of work, so I'll pick up and go to acupuncture. Some days I'll take a 20-minute nap. It's so restorative."
Why time management is everything:
"I'm a list person. And even though I'm always late to things [laughs], I compartmentalize my time. I will show up to something maybe 15 minutes late, but I have timed the entire day. My kids have the same schedule most days, and that really allows me to show up because I know that I have a hard stop at certain times."
Shop the Story
Laura Mercier
Laura Mercier
What she looks for in a product:
"I always look for products that integrate into my life with ease. I have several photo shoots in a week, which Laura Mercier's Translucent Loose Setting Powder is great for, plus teacher meetings, meetings with my editor, publishers… So a product that works for all of the parts of my day is super important. I like makeup that moves along with me."
Why having a getting-ready routine is so important as an entrepreneur:
"Everything for me is about ritual and transitional. Showering, getting ready and feeling good about myself—I always say getting dressed for me is creative, but also like armor."
Her local go-tos:
"Relationships is the local coffee shop. They have these vegan treats, and I went to high school with one of the owners, Sue. She also has a vintage shop that I used to shop at all the time in the neighborhood. I had my launch party there for my book, Women of Color. That was really important because I grew up in Brooklyn—I actually found out I was pregnant with River around the corner from Relationships!
"A big thing for me is being rooted in my community and being able to walk and get a coffee or do some of my work. It's also so happy, colorful, and bright that it actually inspires you aesthetically to get what you need to get done, done."
Her beauty routine for real life (plus, her secret beauty weapon):
"To not feel like I look completely different is important to me. In the past, I've associated powders with a cake-y feeling, but Laura Mercier's Translucent Loose Setting Powder doesn't. I also feel like myself, which is so important, no matter what I wear. With a matte finish, I still feel like my real skin and features stand out on their own. I always say, 'I'd like to look like I just woke up on the beach.'"
Shop the Story
Laura Mercier
Laura Mercier
Why it's all about having a good support system:
"There's times where I could definitely beat myself up. I overthink, and I have to force myself to pause. But talking to other parents at school helps keep myself in check, my friends, my sister, other people actually keep me in check more than I keep myself in check. It's been really helpful to have a community of other women and men who I talk to about my day and have them say, 'That's actually a lot.'"
What's ahead for 2020:
"I'm working on another book idea, which is a lot of energy and a lot of work. I've also been doing a lot of work in the community. Tonight I have a reading salon night I'm hosting. Spaces that are a reflection of what's most important to me are integral to growing my work."