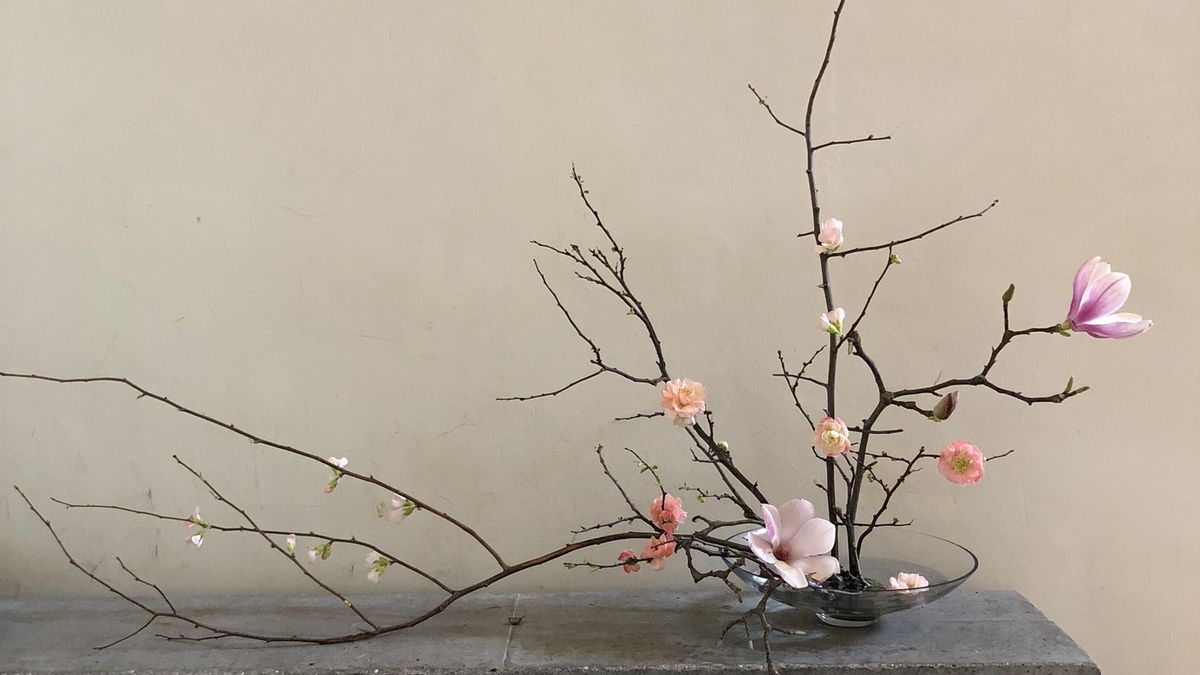 Decor
Don't let the winter chill halt your plans for spring. Sophia Moreno-Bunge shares how to bring spring decor inside.
"My first tip is to take a walk; what catches your eye?" says Sophia Moreno-Bunge when asked her advice on how to get into the spring vibe. Though the
Isa Floral
 florist is based in Los Angeles—where pretty blooms beckon from gardens and hillsides seemingly all year long—she still looks to the changing seasons for inspiration to create her signature modern-minimalist arrangements, preferring to forage what she can from her neighborhood rather than browsing the stalls at the flower market. "It's more sustainable than shopping flowers that have been flown in from all over the world," she explains. "Right now in L.A., for example, you'll find fallen camellia blooms all over the ground. They're too heavy for their branches but still looking at their peak; they can be floated in bowls."
But what about those of us who live in places where winter's chill is still holding so strong that there's nothing but ice to be found outside? Fortunately, there are plenty of ways to create an early spring oasis inside—one that will last almost as long as it takes for the outside world to thaw. Here, a few of Moreno-Bunge's tips.
---
Choose Branches Over Blooms
While tulips may be the quintessential spring bloom, most of the ones available this time of year are grown in hot-houses in places as far away as South America (and beyond). Instead, look for plants that are grown closer to home. This time of year, early spring branches grown in the southern United States and California (or trimmed from your own yard!) are your best bet. "I love winter blooming branches like quince and magnolia as a nod to spring," says Moreno-Bunge. If you really have your heart set on cut flowers, she recommends camellia and mimosa, which are considered seasonable and should be easily available at markets this time of year.


Make a Minimal Arrangement
Sparse mixes featuring varying heights and varietals feel fresher than bushy bunches, which—while still pretty—tend to portray a more traditional aesthetic. Moreno-Bunge's trick for making singular stems and fronds stand out? Invest in a
flower frog
 to place at the bottom of the vessel. The frog's spike-y pins hold plants in place, letting you get as creative and expressive as you want with even just a few flowers. "Try juxtaposing a low-hanging leaf and a taller branch or flower," she says. Or create a grouping of single stems in a collection of small bud vases for a similar effect.
Pick Potted Plants
Before Moreno-Bunge lived in perpetually sunny Los Angeles, her favorite way to bring spring inside wasn't with cut flowers at all—instead she relied on potted plants. "I love geraniums indoors," she explains. "When I lived in NYC, I kept a few geraniums on my windowsill until it was warm enough to put them outside. They would start to bloom the most vibrant red flowers long before summer, when it's safe to move them outside." She recommends keeping geraniums by the window since they love the light. "Caring for plants indoors is a nice way to feel connected to the green and life of spring before it comes," she adds.
Photo: Courtesy of Isa Floral
Want more stories like this?
How to Keep Your Indoor Plants Alive
5 Minimalist Pieces an Interior Designer Is Currently Buying
Lagom Is the Anti-Kondo Method & It Might Just Be Right for You