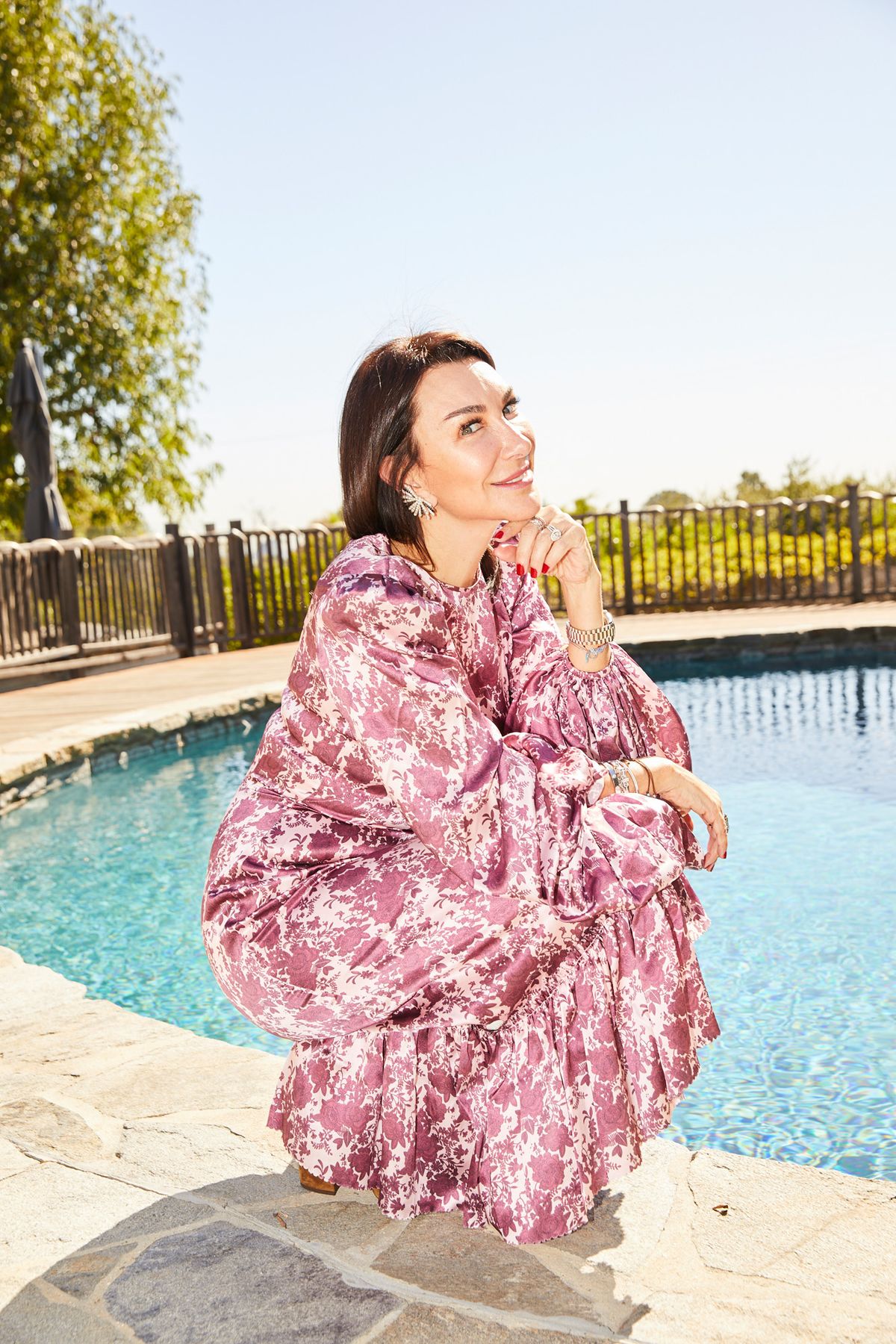 Closet
Colette Steckel has a closet full of designer bags and a penchant for thigh-high boots. Los Angeles.
Tristan Kallas
Having heard that jewelry designer
Colette Steckel
lays claim to a wardrobe as beaming as the the diamond-bedecked pieces she creates, we would have been content pulling up to her art-filled L.A. home, shooting Steckel and said wardrobe, and calling it an afternoon. That, however, wouldn't cut it for her. Instead, she greeted us with a decadent fine cheese platter, kept our glasses of rosé filled throughout the shoot, and when every Birkin bag and Saint Laurent platform had been captured, insisted on taking us to dinner at the always-buzzing
Jon & Vinny's
. It was there—over crispy calamari, spaghetti limone, and chorizo-asiago pizza—that Steckel shared her route from rock-collecting child to venerable fine jeweler, and sounded off on the tenants of her personal style, designers she's most impressed by, and willingness to hunt for hard-to-find pieces. "Growing up I mostly played with rocks and stones and mud," she tells us. "That was my thing. When I was older, I'd get crystals from Swarovski, and I was mesmerized by them. Sometimes I'd just open the box and admire them." Born in Mexico to French parents, the designer started her first company, a hair accessories brand, at 14, and went on to launch her eponymous jewelry line 10 years later after earning a degree in graphic design. She's since become a GIA-certified gemologist, opening her namesake boutique on Melrose Place, and also helming a trio of salons in Mexico City. (Brows, hair, and makeup are other passions of hers.) How does one dress for this jet-setting, entrepreneurial lifestyle? "I love drama," Steckel says. "I was born to be decorated like a Christmas tree [
laughs
]." That means trimming herself with punchy, pleated Alexandre Vauthier skirts, wearing thigh-high designer boots at least once a week, and favoring bold accessories by the likes of Dior and Saint Laurent. We're fully aligned.