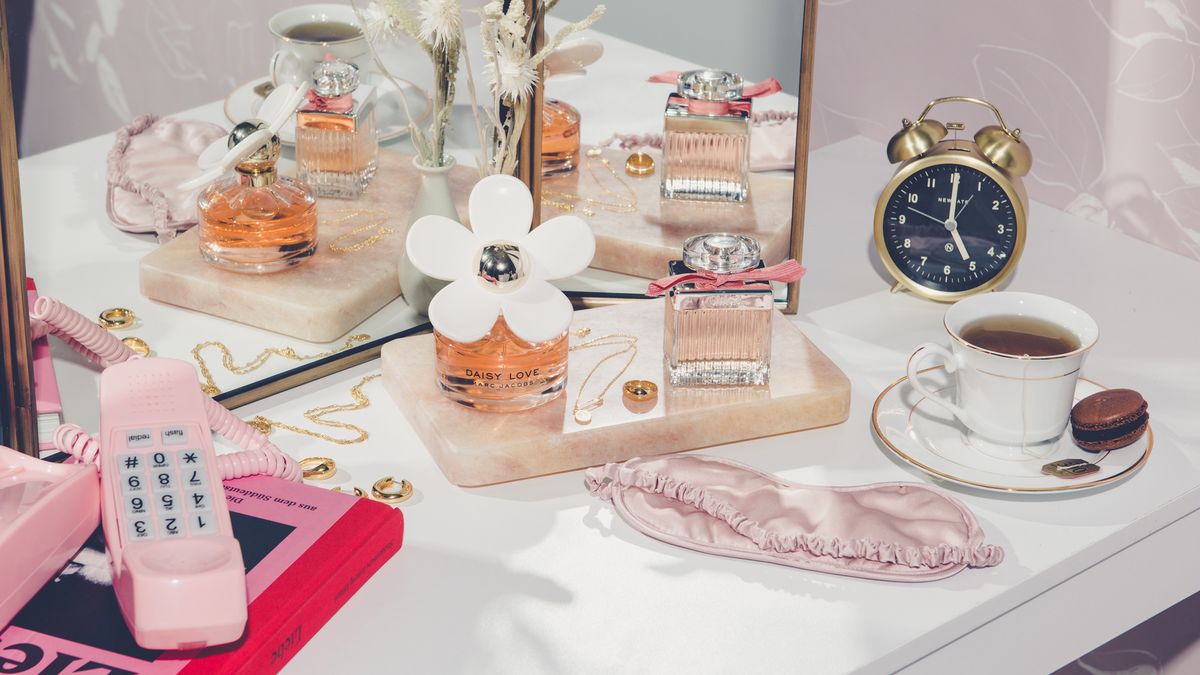 Beauty
How We're Spending—and Scenting—This Valentine's Day
It's all about getting the vibe right. In collaboration with Sephora.
There are two camps of thought when it comes to Valentine's Day: We'll leave which is which to your imagination. That said, we're big believers in making the most of the day's significance, whatever it might mean to you. While, yes, that could entail a classic date night (fancy dinner, lots of eye contact), it could also look like a night out with friends or a night in with yourself and some especially bad TV. Below, how we're approaching things this year—plus (because we're all about the vibe), the scents we're living in for each, no matter where the night finds us.
---
The Date Night Romantic Dinner
Smells like: Armani Beauty Si Passione Eau de Parfum, Yves Saint Laurent Black Opium Neon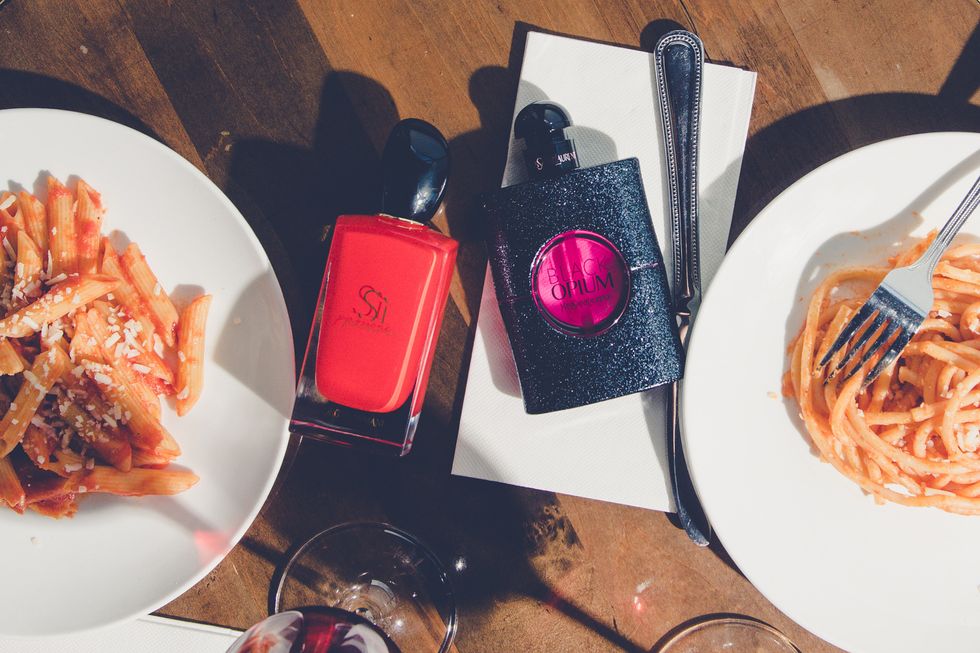 It's a classic for a reason: a just-fancy-enough, romantic dinner for two. No need for a high-pressure, high-stakes situation. Yes, you might need to make that reservation a few weeks out (like, now), but it's also a great time to revisit an old classic (the site of your first date?), a new, under-the-radar spot that just opened up, or even an unexpected, hole-in-the-wall hidden gem.
It's also the perfect time to trot out that dress in the back of your closet, try the slightly elaborate eye look you spotted on Instagram, and lean into the romantic nature of the holiday with one of two signature scents. We trust Armani Beauty Si Passione Eau de Parfum, a flirty blend of fruity florals, woody vanilla, and rose (v date night), or Yves Saint Laurent Black Opium Neon, a slightly more mysterious, coffee, orange blossom, and dragon-fruit-inflected fragrance, to get the vibe right.
The Netflix & Chill Night In
Smells like: Jo Malone London Wood Sage & Sea Salt; TOM FORD Ombré Leather
Confession time: Secretly, we believe there's nothing better than canceling all your plans for a cozy night in. On Valentine's, take things to the next level and actually make stay-in plans—accompanied by a movie marathon, your favorite takeout, a bottle (or two) of that red you've been saving, and your actually cute pajamas.
While the beauty memo is otherwise relatively low-key, fragrance still goes a long way in setting the tone—even if that's just for yourself. TOM FORD's Ombré Leather is spicy and sexy without being too obvious (it smells like black leather, cardamom, and patchouli), while Jo Malone London Wood Sage & Sea Salt is a classic for good reason: It's earthy and clean with sage and sea-salt spray, but still makes anyone smelling you want to come just a little closer.
Shop the Story
Armani Beauty
Yves Saint Laurent
Jo Malone London
TOM FORD
Versace
Gucci
Marc Jacobs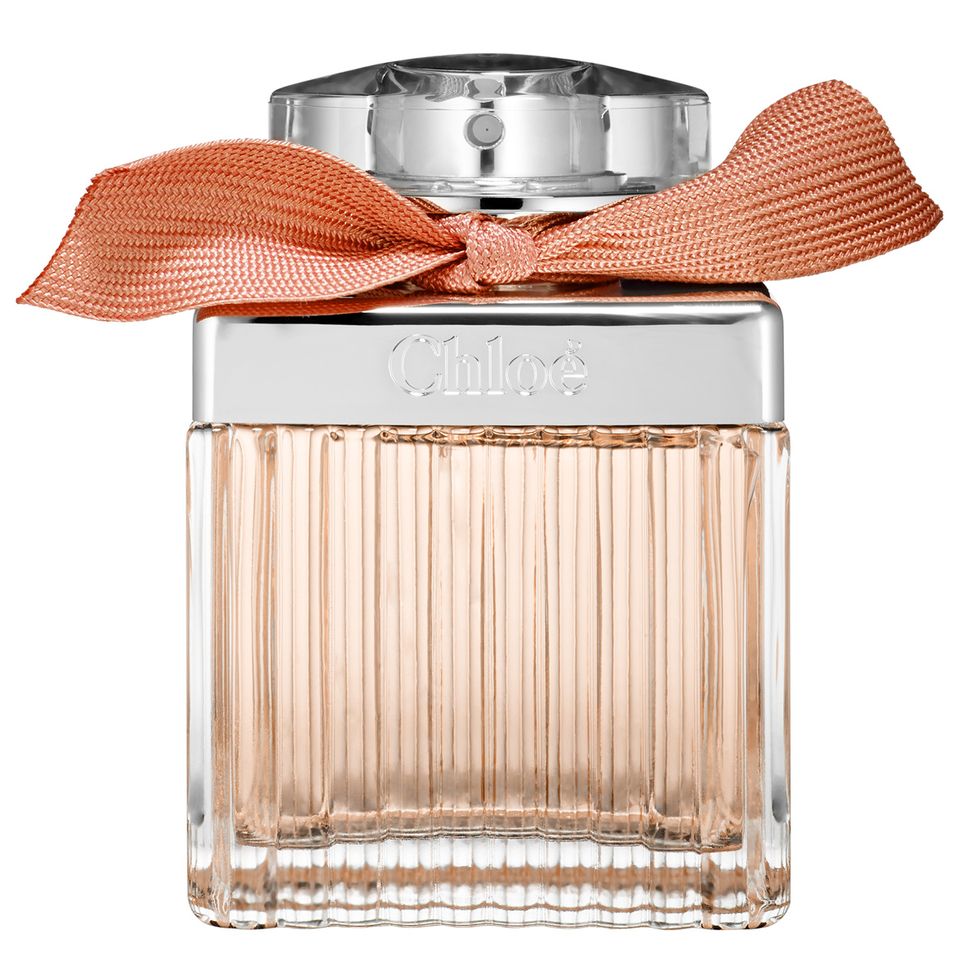 Chloé
The Girls' Night Out
Smells like: Versace Bright Crystal; Gucci Bloom Ambrosia Di Fiori
Even if you're coupled up, there's something kind of magical about ditching your S.O. for a sec and reclaiming Valentine's as a day for your friends.
Ours admittedly includes a few cocktails (ideally, at a well-loved local spot) while we do a deep dive on romantic relationships of past and future, occasionally includes karaoke or sitting in on a cheesy romantic movie, and in all honesty, a round of greasy late-night eats, all before we grab a cab home.
It's the perfect night to debut that slightly trendy accessory you've been unsure about (there's no one who will gas you up like your girlfriends), try a slightly more daring lip shade, and reach for a super flirty, feminine fragrance. We like Versace's Bright Crystal, a fresh blend of yuzu lemon, pomegranate, and peony, or Gucci Bloom Ambrosia Di Fiori, a slightly amped-up deeper floral scent with top notes of jasmine, tuberose, damascena rose.
Self-Care Stay-In Night
Smells like: Marc Jacobs Daisy Love; Chloé Roses de Chloé
Occasionally, you just need to hit the pause button. And what better way to shrug off the expectations of a day like February 14th than dedicating it to yourself?
After getting home from work, we're envisioning ourselves pouring a hot, salty bath, queing up episodes of whatever we're bingeing on at the moment, an at-home mani-pedi, maybe a gossip-y catch-up with a long-distance friend, indulging in some, ahem, herbal refreshments (tea! we mean tea!)...the works.
And because we're real believers in wearing fragrance just for your damn self: a spritz of Marc Jacobs Daisy Love is floral but grounded by scents like cashmere musks, driftwood, and daisy tree petals, while Chloé Roses de Chloé, with its bergamot, rose, and amber musk base, is perfect for spritzing after the aforementioned bath.