Prepare Yourself for the New Wellness It Drinks of 2020
Sure, smoothies are fine, but what about these fancy sips?
Health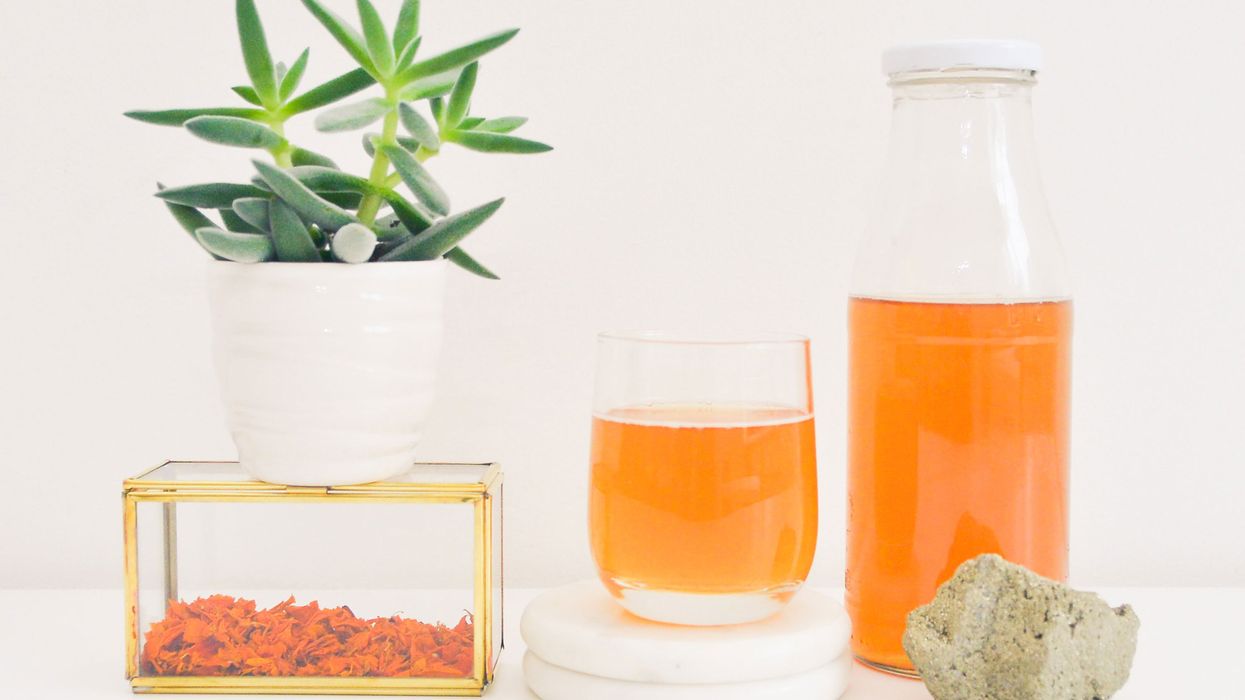 Drinking a beverage just for hydration is so 2019. In case you thought 2020 was going to be less wellness-oriented, just wait: If anything, the next year is going to be goop-ier than ever. But we're not just talking protein shakes and smoothies.

The new, improved beverages are all about adding to everyday wellness by incorporating additional health benefits without compromising your precious routine—or time. In other words, instead of, say, time-consuming powders that often require several steps to add them to your drink (which is near impossible for most of us, running from A to B to C), these specialized beverages are ready to grab and go. And they have some pretty top-shelf health promises. 


---
Sparkling CBD Drinks
---
With three flavors—blackberry chai, peach ginger, and pomegranate hibiscus—Recess offers a witches' brew of hemp extract and adaptogens mixed with sparkling water and sparkling flavors to help your "body and mind maintain a balanced neutral state," as they put it. 
No longer a niche market, CBD sparkling water is available to the masses, thanks to companies such as Vita Coco. They, too, offer three flavors: cardamom lemon, cloved orange, and ginger apple. But this isn't just any sparkling water—Vita Coco's is sparkling
coconut
water. Swish. 
---
Nonalcoholic Beer
---
NA beer was once the limbo area of beverages—not quite a beer, not quite a non-beer. But with more sober and sober-curious folks out there, nonalcoholic beer has stormed the U.S. markets, with no sign of stopping anytime soon. As
Esquire
pointed out last year, "
NA beer is blowing up
as more and more people edge towards sobriety." What's more: "A lot of it tastes good." Heineken's offers "great taste" and 69 calories. 
If you're looking for something a little more, well,
athletic
, you might want to try this "non-alcoholic craft golden ale." Brewed with premium organic malts from the U.S. and Germany, these cans are clearly designed with millennials in mind. They'll satisfy your beer cravings
and
your need to clutch a beautiful object at the bar. 
---
Prebiotic Beverages
---
You didn't think you were going to get through this whole post without a shout-out to kombucha, did you? We know all about probiotics at this point, but prebiotic fiber "is a specific plant fiber that nourishes certain good microorganisms present in the digestive system," as Wonder Drink puts it. With three flavors—ginger peach, apple mint, and tropical mango—you have options when it comes to your prebiotic fare. 
Of course, Activia has to get in on the prebiotic action. It may not be as sexy as tipping back a well-designed can of something millennial, but Activia combines their prebiotic fiber with ginger and lemon, plus, they say, "billions of live and active probiotics for a trendy and delicious addition to your gut health routine." 
Want more stories like this?
The Trippiest Technical Wellness Coming At You in 2020
You Can Actually Pronounce This Wellness Trend
The Wellness Industry Is Coming for Your Pets