21 Nostalgic Pieces Our Staffers Are Shopping Right Now
Brighten up your week with a mood ring or 60-piece scrunchie pack.
Fashion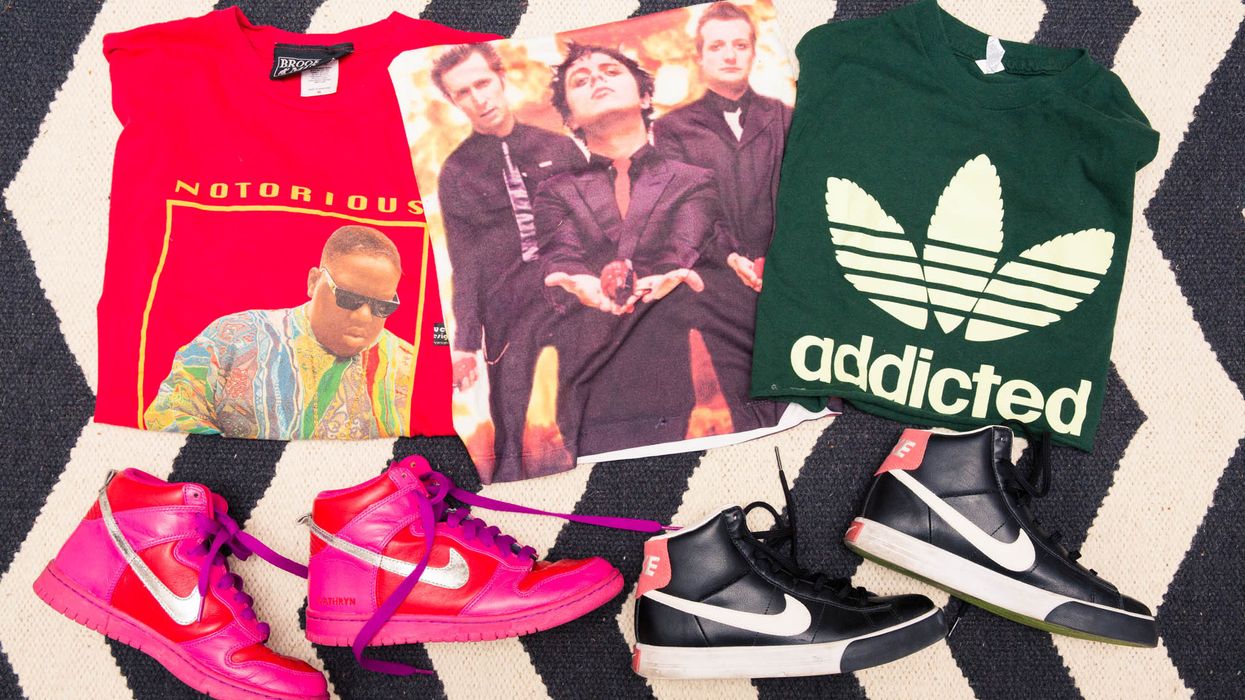 ---
1.
Prada Re-Edition 2000 Nylon Bag:
I've been going through a vintage bag obsession lately, and I was trying to find a good Prada one (harder than you think). But then Prada read my mind and released a re-edition of the 2000 nylon mini bag, and they're oh-so-cute. It's small, but you can fit all the essentials inside (lip gloss, phone, wallet).
2.
Versace Barocco Scrunchie:
Scrunchies are one of the best fashion trends to reemerge in the last few years, IMO. They cause less breakage than an elastic, they don't leave a ponytail dent, and they double as a cute accessory. This Versace one is the holy grail of scrunchies. The Barocco print is so nostalgic (think Gianni era), and it's 100 percent silk, which is even better for your hair. You're welcome.
3.
The M Jewelers Bamboo Hoop Earrings:
I love hoops—thin hoops, tube hoops, oversized hoops—but one of my favorite styles is the bamboo hoop. They first became popular in the '80s when hip-hop artists like Salt-N-Pepa were seen wearing them. Fast-forward to 2020, and they're still a staple. I love this pair from The M Jewelers because they're the perfect size (not too big) and lightweight.