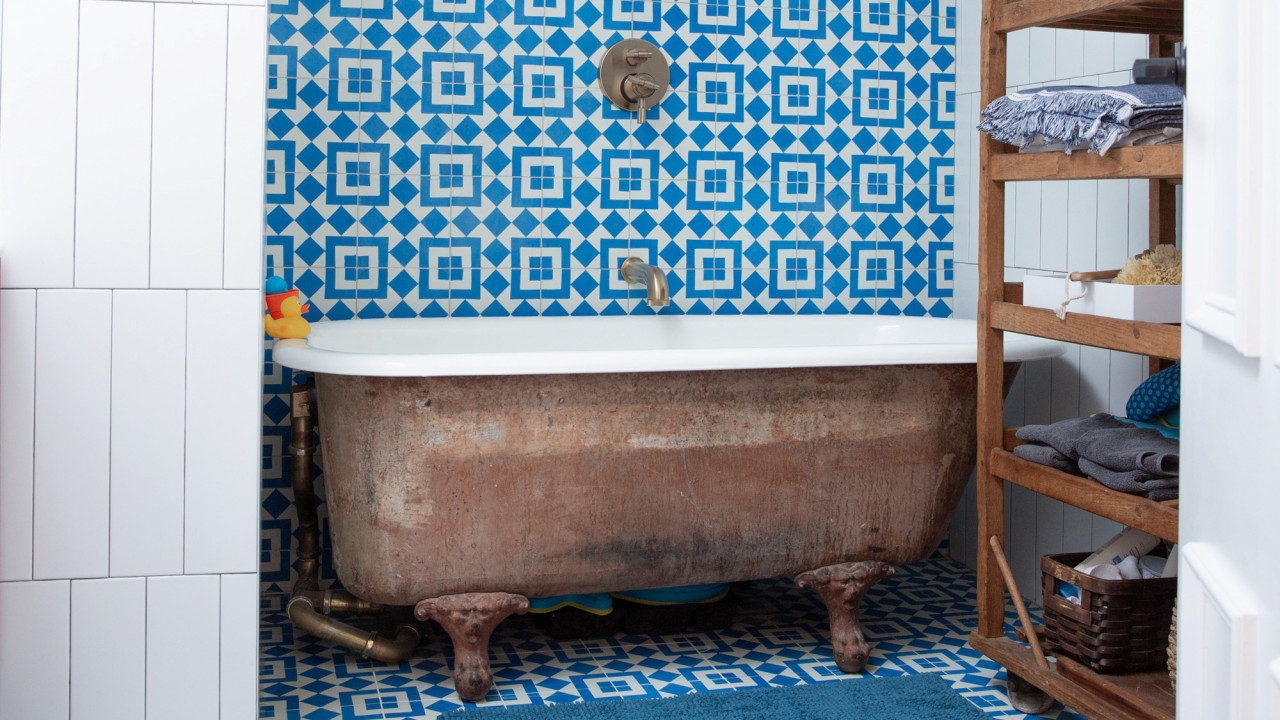 Are Bathologists the New Sommeliers?
Don't just take a bath; let a bath butler create the ultimate suds experience.
Few things embody complete relaxation quite like taking a long, luxurious bath. It's the pinnacle of me-time. Most of us love this ritual but either don't have access to a large tub (New York City real estate, amiright?) or can't be bothered after a long day to draw a bath. Hotels have taken notice and created an elevated bath experience (read: menu) curated just for you in-room. Think of it like a sommelier, but an expert on bubble baths and epsom salts—they find out what scents, oil, and suds suit your senses to serve you the ideal bath experience.
Take, for example, at BLESS Collection Hotels in Madrid or Ibiza: A bath butler will come to your room with one goal, to pamper you, bringing an arsenal of handmade soaps, oils, candles, and decorations. You'll sniff and touch the variety of bathtub ingredients to find your perfect concoction. The bath ritual isn't supposed to just be a physical experience, but also to be mentally stimulating. "The experiences that BLESS Collection Hotels offer are designed to repair both body and spirit," says Katarina Knaga, manager of guest experience at BLESS Collection Hotels. "Our expert can recommend energizing, sensual, or relaxing baths."
Baths are the perfect gateway to a good night of sleep and can serve as natural sedatives to overcome insomnia. At BLESS Collection Hotels, a lavender soap is used in the baths to help guests fall asleep. Alternatively, if a client is looking to feel more energized, the bath butler will select scents like verbena or bergamot to recharge energy and revitalize the mind. However, if you're in the mood for a sensual experience, the bath butler will recommend a cocoa-and-cinnamon soap which helps you feel less fatigued and improves your mood. Added bonus: This soap is also a natural aphrodisiac—fitting if you're looking to turn your alone time into couple time later on.
So what could possibly take a carefully curated bubble bath to the next level? Well, a stunning view, for one, and that's exactly what you'll get when you order the curated bath experience at Mountain Shadows in Paradise Valley, Arizona. Here, a bath butler will come to your room, draw an Herbivore Coconut Milk bubble bath (with additional fragrances of your choosing), and light tea candles and a full-size resort copper candle for a dreamy glow. As you step into your bath, you'll be mesmerized by the sprawling vista outside your window.
"There is truly no better way to soak in the view of Camelback Mountain than in our soaking tub," says Maureen Bauer, director of guest services at Mountain Shadows. "Mountain Shadows has a bath butler that specially curates these moments because a bath isn't simply adding soap to a tub—it is creating an ambiance and indulging in a timeless luxury."
When it comes to visually arresting baths, you can find some of the most beautiful experiences in Bali. At several properties, you can enjoy a flower bath, where tubs are filled with thousands of brightly colored florals often arranged to spell phrases like "I love you" or "Happy Birthday." It's no easy feat making these. "Housekeeping purchases the required flowers one day earlier, and there [are] at least two staff [members] involved in setting up the bathtub flowers," says Komang Budi, operations manager at luxury resort Wapa di Ume Ubud. It takes at least one hour to orchestrate this unforgettable bath-time ritual with flowers like jasmine, rose, and frangipani.
Taking a bath can be as simple as filling a tub with warm water, but these hotel properties make sure that this experience is a feast for the senses and a treat for your skin. Here, you can enjoy the exact soaps, oils, flowers, and fragrances your heart desires, curated for you by a bath butler attuned to your mental and physical needs. Not unlike a sommelier picks the perfect bottle for your palate, a bath butler or bathologist will draw up exactly the bubbles you need after a long day. "In both wines and soaps, the aromas stimulate similar sensations inside us," says Knaga. "The culture and complexity of wine is much more widespread than bathology, but it is true that they both nourish our spirit in a certain way."
Want more stories like this?
The Most Incredible Palaces in the World Where You Can Stay
9 Fashion Insiders Get Real about Their Personal Budgets
6 Ways to Upgrade Your Vacation