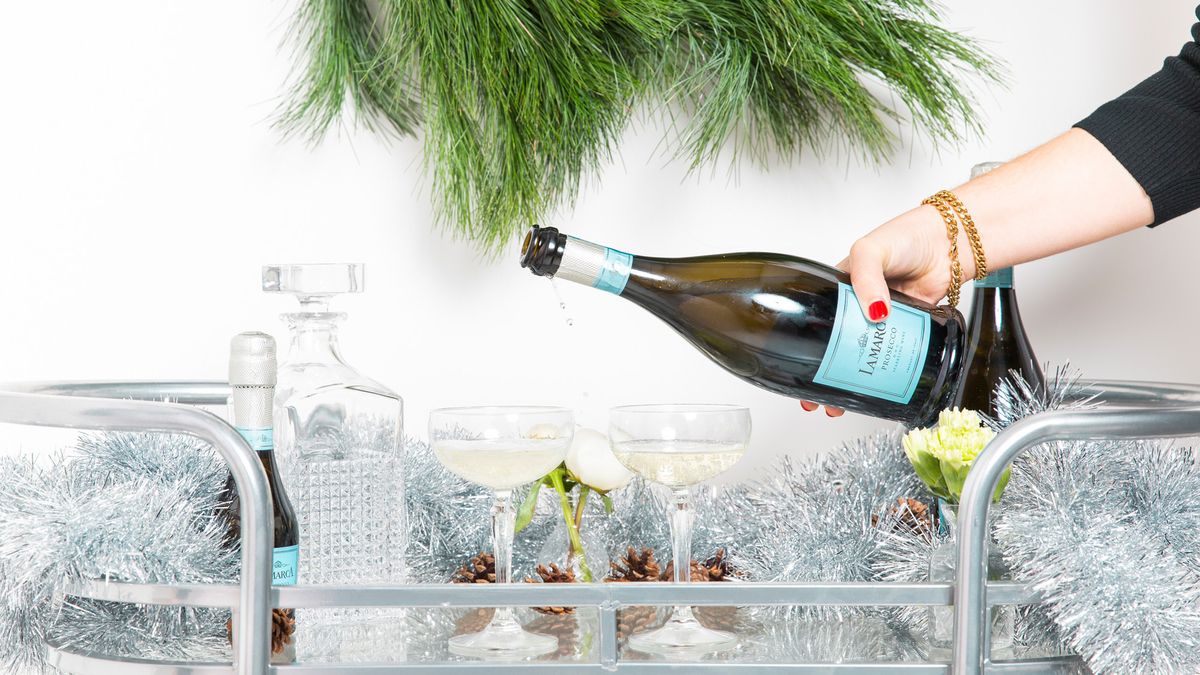 Entertaining
There's no limit to what we'll find a way to *zhuzh*. In collaboration with La Marca Prosecco.
Tim Buol
If there's a single drink that captures the vibe of the holiday season, it's undoubtedly sparkling, elegant, crisp Prosecco. From the triumphant, anticipatory sound of a cork pop to the sparkles in your coupe, it screams celebratory, whether it's as a toast, in a bubbly cocktail, or paired with food. This year, though, we're taking things one step further and actually looking to our Prosecco of choice—La Marca—for decor and styling cues as we prep for holiday parties abound. How could we not when one sip gives you notes of freshly picked citrus and honeysuckle blossoms?


---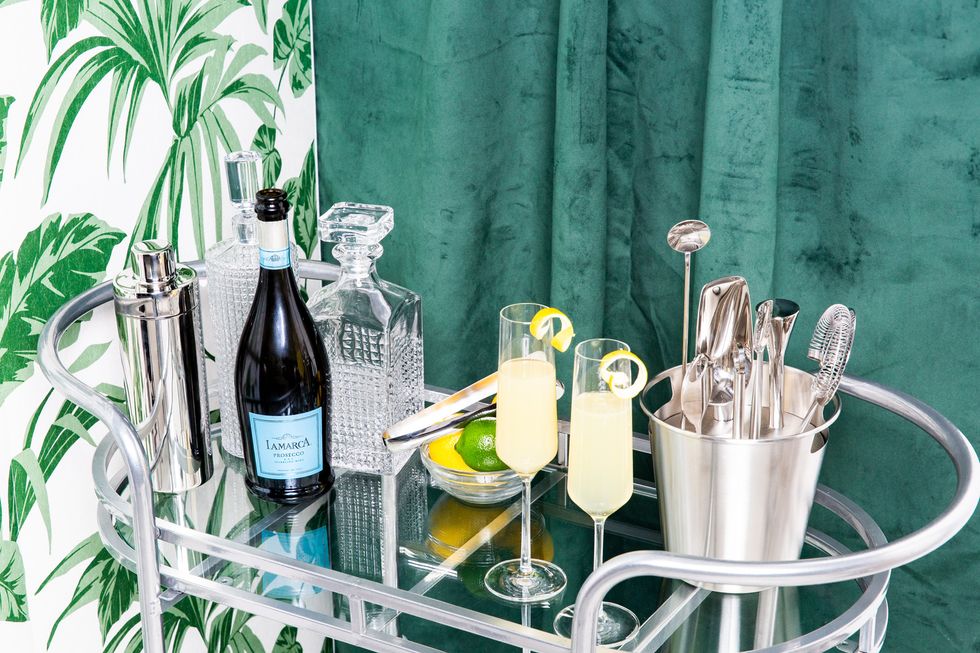 First: Stocking your bar setup accordingly. It wouldn't be a night of hosting if you didn't have the proper tools to execute on your guests
'
requests. That calls for your standard bar set: a jigger for measuring your recipes, a shaker and strainer for cocktail mixing, a small knife for garnishes, a bar spoon to stir, and a muddler to...well...muddle. Some fancy decanters give great texture to the overall scene and elevate even a standard-issue seltzer or citrus juice—keep an eye out for great ones at your local antique spot. We love finishes in classic silver that allow LaMarca's signature blue to take the visual lead. Having a group of gorgeous Prosecco flutes and coupes on hand is essential, too.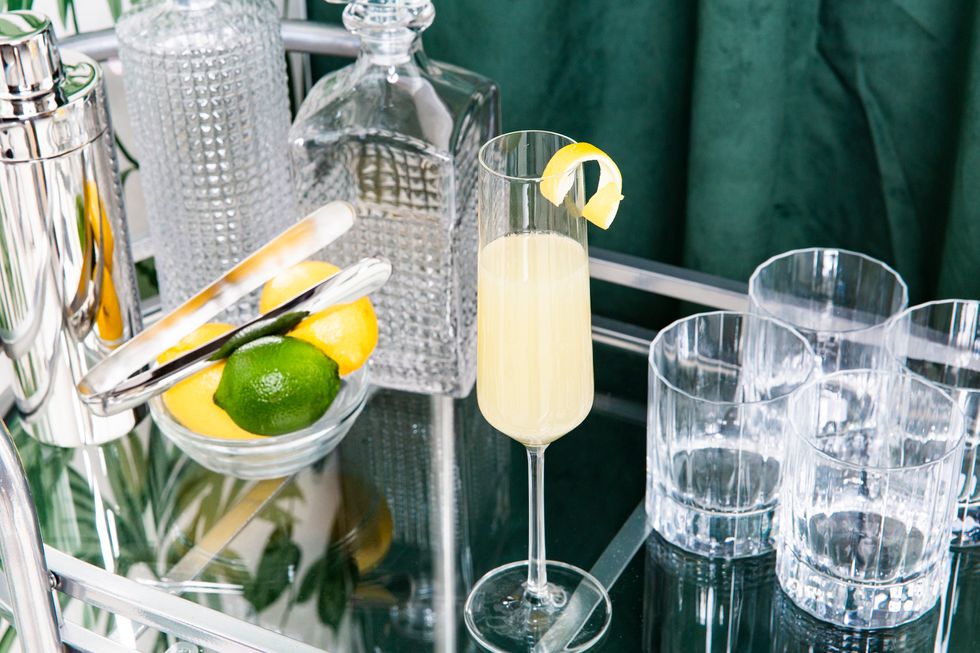 Next up? Getting festive. To play off our signature cocktail (White Lily: 3oz La Marca Prosecco, 1.5 oz Premium Gin, 1 oz each of lemon juice and simple syrup, topped with a lemon peel), we took fistfuls of silver and blue holiday bulbs and cozy touches like festive citrus. Pine garlands dotting your bar cart instantly add a distinct holiday touch, while a glossy silver ice bucket and vintage silver candlesticks give a sense of elegance.


Finally, one especially fancy touch? Keeping a bunch of La Marca minis on hand—sure to be a hit with your guests as party favors, or just because they're so cute.