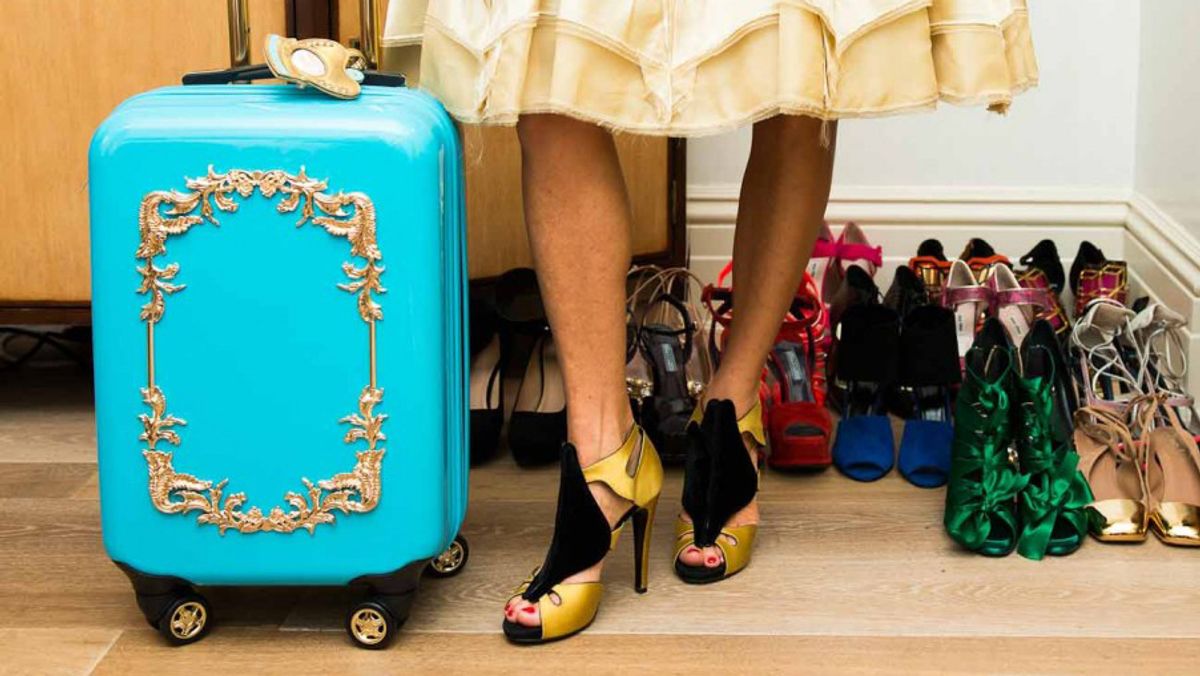 Travel
How to Get Through Airport Security Like a Pro
Five tips from a frequent flyer.
Does anyone else think of the scene from Up in the Air when George Clooney schools a novice Anna Kendrick through security whenever they're at the airport? No, just me? The scenes goes something like this: Clooney asks her, "Do you know how much time you lose checking in a bag?" She shrugs, "Five, 10 minutes." He quips back with a calculation: "Thirty-five minutes a flight. I travel 270 days a year. That's 157 hours. That makes seven days. You're willing to throw away an entire week on that [your luggage]?" While I don't rack up as many frequent flyer points as his character (although, tbh, I haven't done my own travel math), I do spend a good chunk of the year traveling. Here are a few key tips I've picked up along that way to help you fast-track through the TSA.


---
1. Pack Light

Live the carry-on life, friends. Take this from a notorious overpacker; once you figure out your formula for packing no more than a carry-on (I'm a true believer every person has their own method), you will never go back. Think of the peace of mind of landing with all your things and the amount of time you'll be saving at check-in.


2. Be Strategic

There are two things to keep in mind when you're organizing your bags pre-flight. One: Know what will get flagged. Remember, the TSA doesn't allow any liquids (and that means gels and some creams) over 100 mL, so load up on your minis, and take it from experience: A candle will always require a second screening, so you may want to rethink packing that Diptyque.
Two: Pack your electronics last so they are easy to pull out and put in a tray. You don't want to be *that* person that's holding up the entire line.


3. Check In Online

Bypass the kiosk altogether, and head straight to security. You're only traveling with a carry-on, after all.


4. Sign up for Nexus/Global Entry

Hands down, this is at the tippy-top of my list. I couldn't even begin to tell you how much time I've saved dodging those snaking lines. The application process takes 20 minutes online, costs $50 for a five-year term, and about three weeks for your interview to be set up. It's the best investment in time and money you'll make all year.