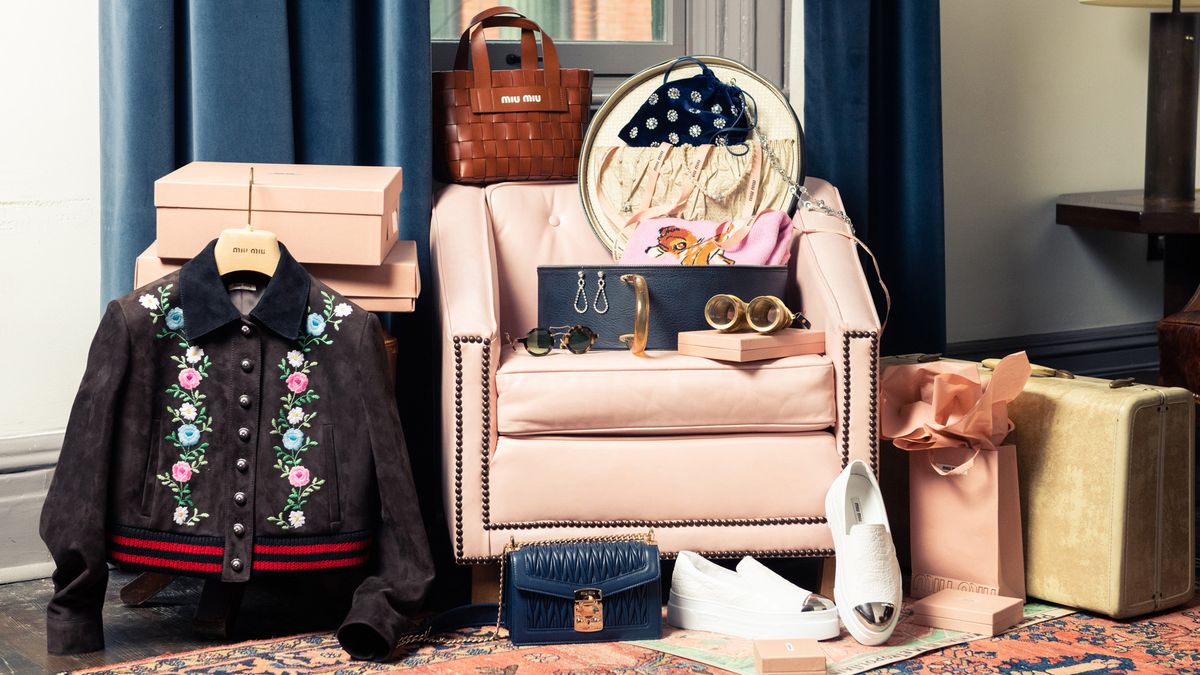 Travel
Your Destination Wardrobe for 3 Holiday Getaways
We've basically done the packing for you—all you need is a plane ticket. In collaboration with Miu Miu.
No lie: When it's 3:00 PM on a random Tuesday in November, the thing that gets us through is the thought of our impending end-of-year getaway. Sometimes that destination is sunny where beaches and pools abound; other times we're daydreaming of a glass of whiskey to chase an afternoon of skiing (or, uh, watching others ski over French fries). In any case, we're all about a change of scenery to get us renewed, relaxed, and ready to face the year ahead.

Naturally, what we pack along with us for the ride is key when it comes to setting the tone. And because we'd hate to go into a new year feeling anything less than…feeling ourselves, we dress accordingly. It also helps that at the end of the year, we figure we deserve a reward (or seven) for everything that's gone down over the past 365. And isn't it all the better if that reward is potentially sparkly, fluffy, and/or impossibly soft and lush?

No matter where in the world you find yourself, we're willing to bet there's something that can be wrapped up in that signature shade of Miu Miu pink that will do the trick. Here, our packing guides for city, snow, and warm-weather getaways.
---