For the Ages Is Instagram's Buzziest New Bag Brand
Bonus: It's also super affordable.
Designers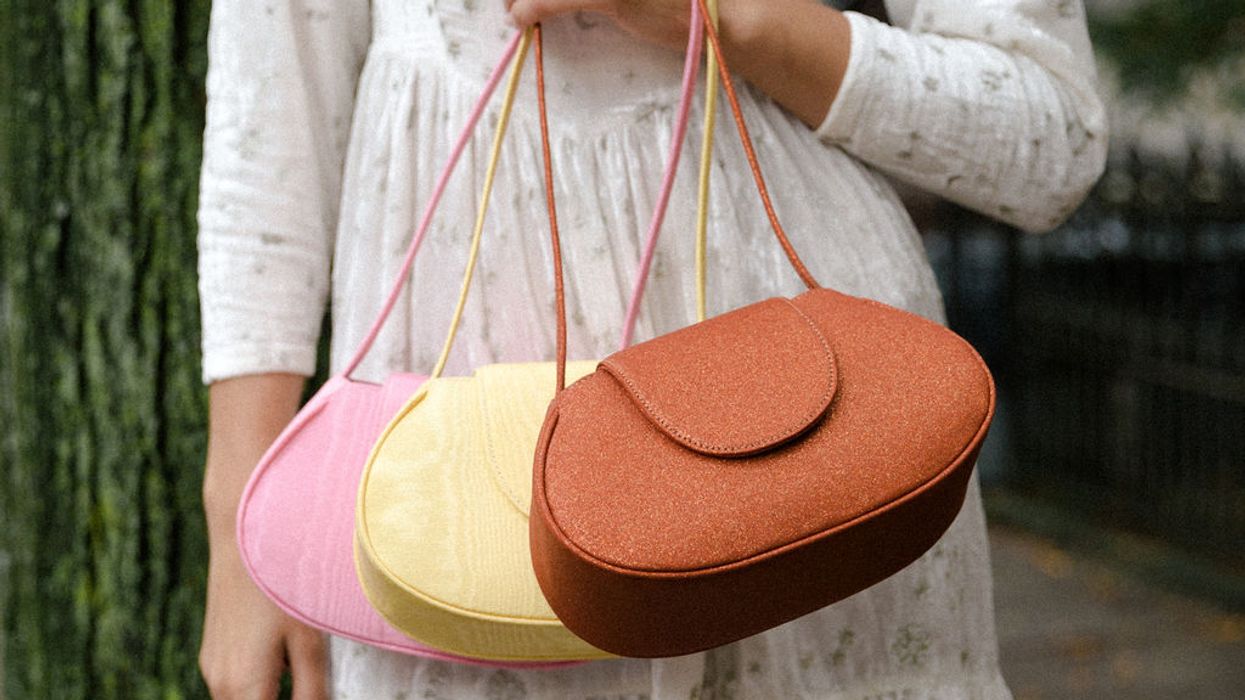 It's no secret that a bag is the ultimate finishing touch to any outfit, but the sad reality is that many of our favorites can cost an entire paycheck (if not more). And while we're always game for
treating ourselves
to a special piece or two, an accessible price point is always appreciated, especially if the design is still exceptional. That's how we'd categorize our newest Instagram discovery,
For the Ages
, a five-piece bag collection from designer Jacqueline Syms.
After two years of designing and producing her brand Stylesting, a line of patented multi-functional fashion accessories, Syms decided to step further into the accessories category with For the Ages. "The baguette shape nods to the soft shapes of the '70s, as do the fabrics and colorways," she explains. "[It's also] a nod to the '90s, [since] I know many of the customers, as well as myself, wore baguettes in their middle school and early teen years." Everything is made locally in New York City, and each of the five styles retail for under $200.
Says the designer, "It was important to focus on materials that were not utilitarian, but more novelty. To spark interest, I wanted to focus on colorways and textures that are unpredictable, like pink and yellow moiré, orange glitter canvas, and embossed faux leathers
—
materials that are light and fun and will bring a smile to your face." And although we could easily see a Gen Z girl wearing one of Syms' bags, we also predict that the retro shape and playful colors will attract customers in their 20s, 30s, 40s, and beyond. Great style has no age limit, after all.
---