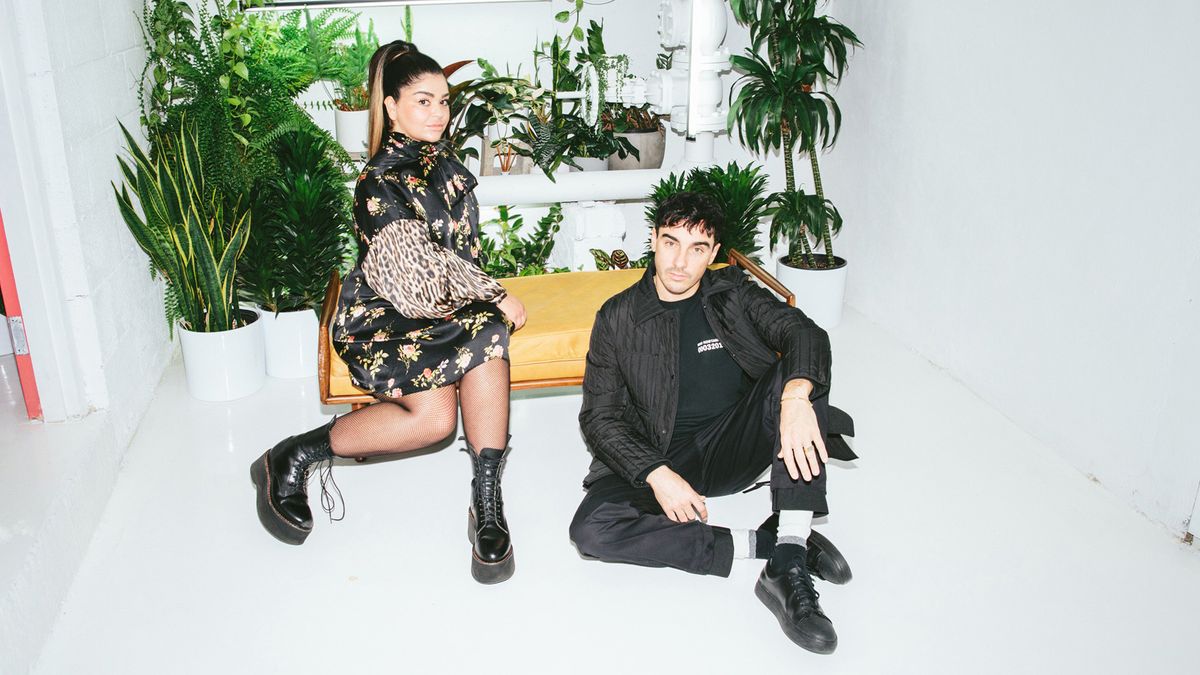 Career
They're also responsible for some of your favorite music videos and campaigns.
Renata Kaveh
If you've never heard of Toronto collective
Common Good
, allow us to introduce you—although chances are you're already familiar with their work (think 
Majid Jordan
's "Her" music video and
A$AP Rocky
's adidas Tubular campaign). What's more impressive than the work itself, though, is the talented duo that brings it all to life. Co-founder
Stefani Kouverianos
was first introduced to now-business-partner and fellow co-founder
Jamie Webster
through mutual friends, as she was looking to hire a new creative director for the studio where she was working at the time. When interviewing, Kouverianos asked Webster why he'd want to leave his current role at MTV, and he replied by saying that he wanted to challenge himself creatively by playing in a smaller box. Webster's answer got him the job, the two of them naturally clicked, one thing led to another, and together they decided to launch Common Good.
Fast-forward seven years, and we're arriving at the Common Good office in downtown Toronto to hear the full backstory. Webster arrives minutes after us with four outfits draped over his arm, and while he mulls over what to wear, Kouverianos offers us coffee, tea, LaCroix, Perrier, and pressed juice (talk about kitchen goals). The entire time we're chatting, we're also craning our necks to take in the amazing interior design elements of the space: glass-and-wood offices, an excessive amount of greenery in every corner, without a cubicle in sight.
Once we all got settled (and dressed), we ran around the space, grabbing portraits of both Kouverianos and Webster, and learning about how their brand philosophy—which was inspired by utilitarianism—informs everything from the untapped, young talent they hire to the layout and design of their office. It became clear to us quite quickly that the co-founders balance each other out in a yin-and-yang way, while their continued success is a result of a culturally driven and innovative approach to advertising and design.
---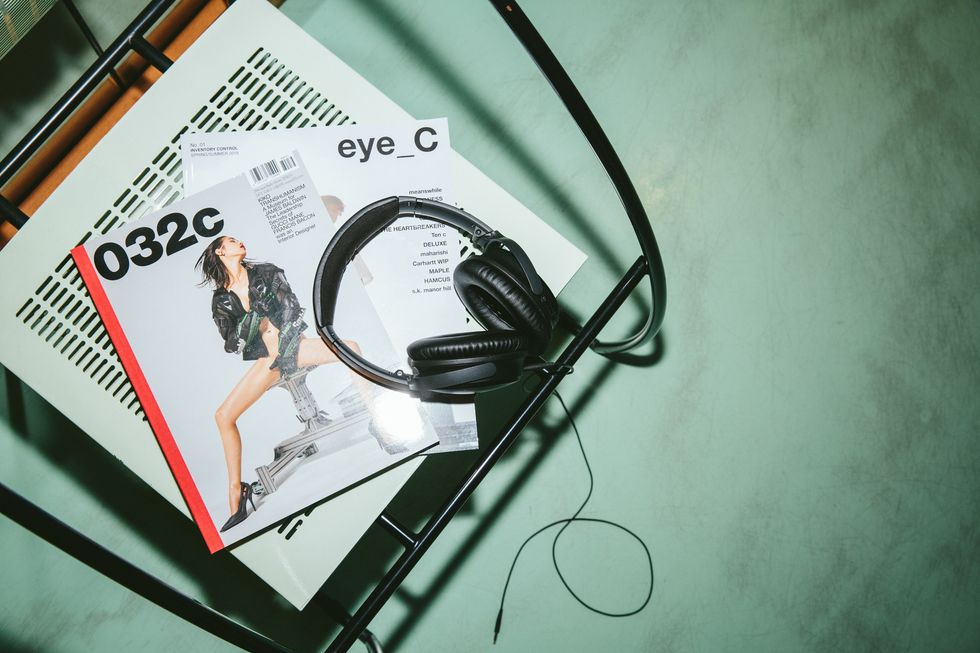 How they define the company's vision:
Stefani Kouverianos:
"The simple definition is [that] we're a production house and creative studio."
Jamie Webster:
"The more complex version is we have traditional production
—
a regular team of producers [and] directors
—
but then we also have the post-production and creative side. We have designers, 3-D artists, compositors, animators, and editors. We like to control as much of the creative process as possible, because it ends up being a more cohesive vision versus piecemeal."
SK:
"On the business side of that, our clients really appreciate the accountability from us."
How hiring young talent has impacted the non-traditional work they do:
JW:
"I've always been really interested [in], and a participant of, [nurturing] Toronto culture and [the] young kids that I think have potential or talent. I come in and I'm like, 'This kid's really cool, they have a good eye...'"
SK:
"...And I try to find places [for] those people [to] shine. Jamie goes out and finds dots, and I figure out how to connect them. Jamie's ability and dedication to finding the youngest and newest talent is definitely such an advantage for a company like this, that needs to live in a cultural space and constantly be reinventing what's cool."
JW:
"That's become our brand ethos as well; we are known as the culturally future-facing, younger, cooler production house. Those are the type of briefs that get brought to us [as well]; we're not getting stuff that's old-school and super traditional. Oftentimes, when someone has a non-traditional brief they don't know what to do with it, they'll come to Common Good and are like, 'What would you do with this?'"
Their work will help shape the cultural infrastructure of Toronto:
SK:
"Here's what I always tell people: Toronto is a city for the brave. If you want to do something different, if you want to do something of your own, if you want to make a mark, New York and London are amazing cities, but they're cities other people built. We're building Toronto right now, and we can impact what it's going to be 20, 30, or 50 years from now."
JW:
"We rep the city pretty hard, whether it's through partnerships with
OVO
, or now we're doing some work with
HXOUSE
. I think that's a really important part of creating a cultural groundswell that brings kids into our world and helps them gain mentorship. I didn't have any creative mentorship when I was younger; I was navigating the world on my own as I saw fit. One of our goals is to provide that sense of mentorship for younger people."
SK:
"Traditionally, being a director has been very competitive, and you don't have any peers to look to. Jamie is really good at being a person who's available and interested in talking about creative [work], regardless of whether it's his or someone else's. It's a great thing to do, and it makes the work better, because the more you embrace different perspectives and angles, the better the work is going to be."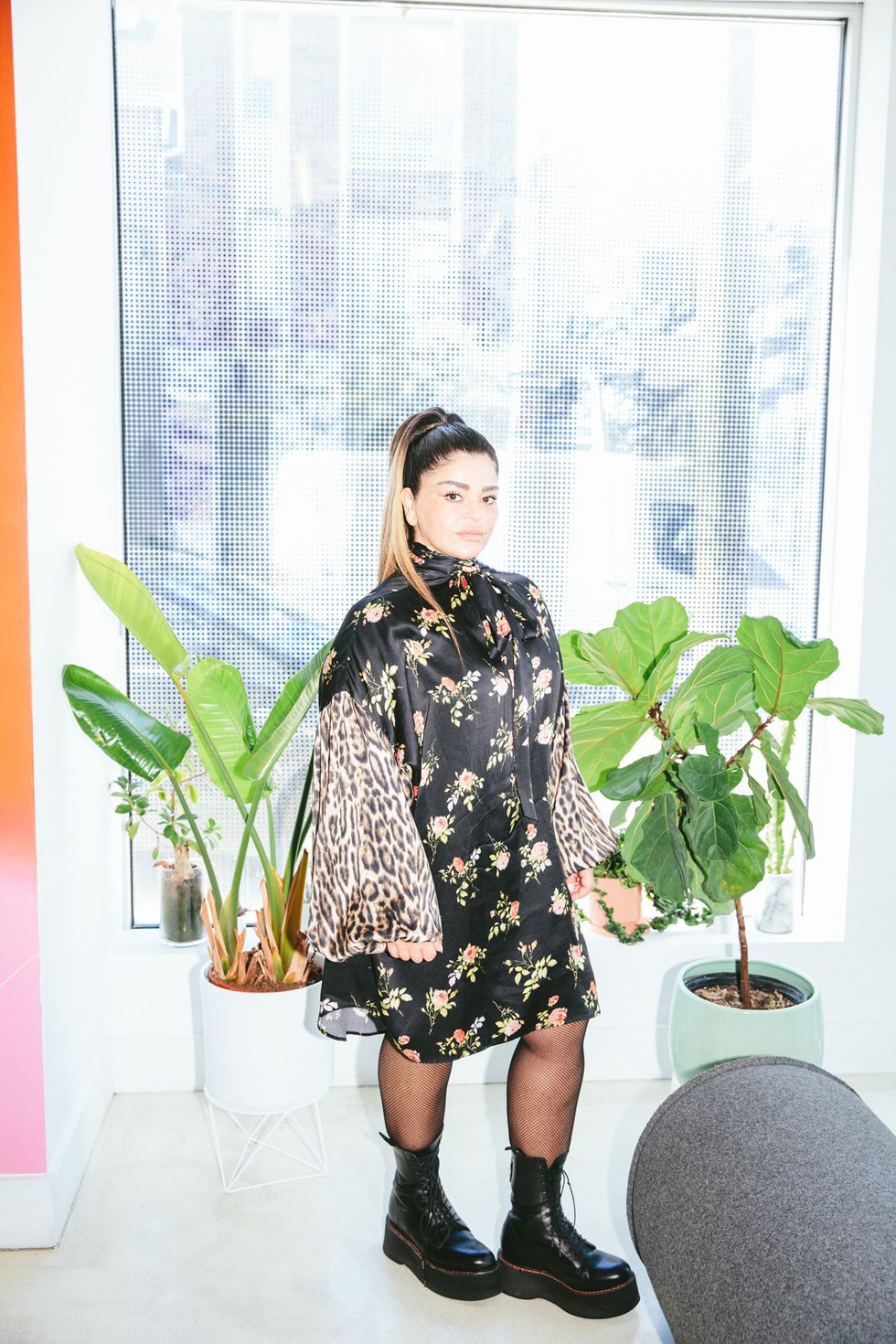 The inspiration behind the name Common Good:
SK:
"I studied philosophy in school; we were talking about the things we wanted this company to be, [and] I was like, 'This sounds a little bit like socialism and utilitarianism,' which is quite simply the greatest good for the greatest number. I went back and started reading a lot of essays on utilitarianism, specifically by John Stuart Mill, and the language that kept popping up was that everybody had to work for the common good. That name also underscores the abandonment of ego, which was important—in order to work for the common good, you have to let go of the self a little bit. We basically wanted to say [that] when you come here, we're working for the common good, the best idea wins, and it doesn't matter whose it is."
JW:
"I think that in the creative world, if you have a big ego, you start to think all of your ideas are fantastic and you become complacent. You surround yourself with 'yes' men and women, and that's when creativity fails, when the ego is too great."
The design and vision behind their office space:
JW:
"One of our very close friends, 
Emil Teleki
, designed our office."
SK:
"If you go into a normal production office, you have all the executive offices around the perimeter of the building, taking up all the sunlight and everything that's pleasant; then there's a darker pit in the middle for cubicles. We wanted to invert that and have everything that was good about the space be shared. As for the greenery, it was all Jamie, and it happened slowly."
JW:
"Stef was slightly averse to the idea to begin with, but she has fully embraced it now. I think I got my first Bonsai tree at the age of eight, and I've always had a visceral connection to plants. I think it emotionally changes the space and how you perceive it."
What they look for in an employee:

SK: "I want taste level, and I want good judgment, because everything else will grow or you can learn. I can teach anyone to be a producer, directors will get better the more they shoot, but you can't teach good judgment, and you can't teach good taste."

JW: "That is my job specifically, to find these little nuggets of good taste within the overall body of work, know that they haven't even come close to hitting their apex, bring them on, and help them achieve their apex. We'll give everybody one shot, but if you mess up that one shot, that's it. By messing up your shot, I mean not putting in the effort."

The best advice they've ever received:

JW: "The ideas won't stop. I think a lot of creatives are really worried that this idea is their magnum opus, when in actual fact, if you are truly a creative individual, the ideas will come if you create the circumstances for that fluid ideation to flow through you."

SK: "When I was a teenager, my dad told me to 'just put your head down and work.' That has served me really well."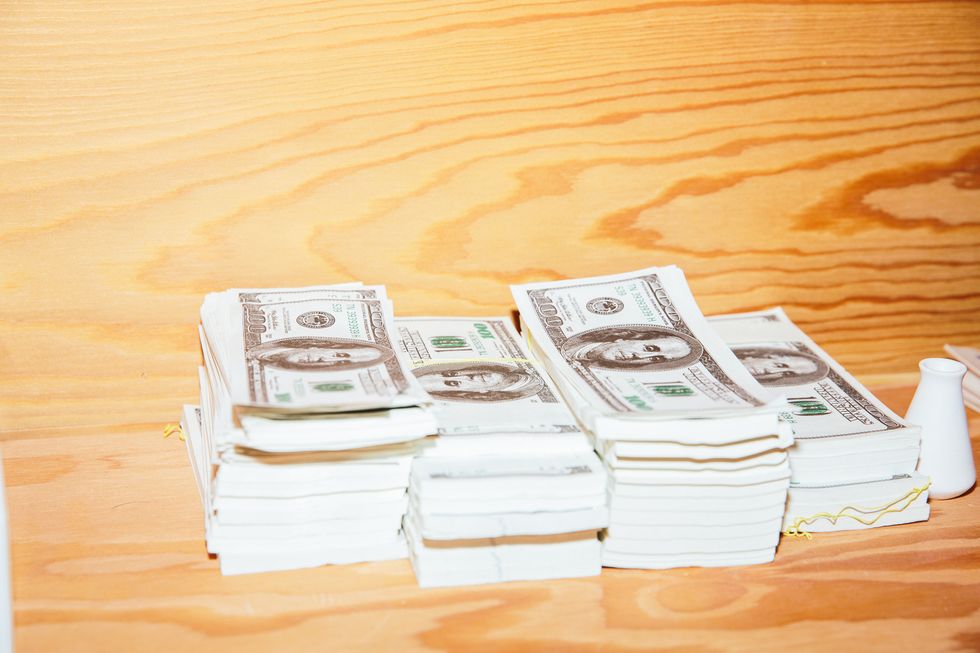 And on the other hand, the advice they give to young creatives:

JW: "Do your work."

SK: "You're not going to be inspired by some external force and suddenly become a great creative; you have to do the work, have some discipline, [and] practice and listen to people when they tell you you need to do better."

JW: "I would also say explore outside of your chosen medium. [For example], being a filmmaker you need to be interested in contemporary art or classical art. I think all of those aesthetic realms [can] strongly influence your chosen field, whatever that may be."

Their go-to spots in Toronto:

SK: "I'm a real fan of a dive bar, so I love going to the Done Right Inn on Queen St., but La Palma is our spot."

JW: "La Palma we go to every day, all our informal meetings are there; 416 Snack Bar would also be on my list because I've been friends with Adrien [the owner] since I was 18, so it's a spot that feels natural to us. Oh, and Imanishi. We spend the most time at those places."


The emoji that best describes them:
JW:
"I'm definitely the weird clown."
SK:
"I'm the unimpressed emoji with the straight mouth."
What's next for Common Good:
SK:
"We're transitioning to a roster-based production model. Eva Michon and Kid Studio [are] the first ones, but we're launching a new website in a couple weeks, and that's going to reveal...
JW:
"...Eight or nine international directors that we represent in Canada, specifically. So we've got people from Switzerland, New York, L.A., and Paris. We went out [and] explored, found the dopest talent, and now we're representing them. We try not to fit into that trope of white, male directors. One of our mandates internally is to be diverse, from ethnicity to gender, non-gender, etc.—it's very important to us.
Want more stories like this?
Introducing HXOUSE: Toronto's Revolutionary Creative Incubator
Music-Industry Maven Karen Civil Talks Career Advice and Giving Back
In a Crowded Editorial Space, This PR Firm Makes Their Brands Stand Out Amid the Noise