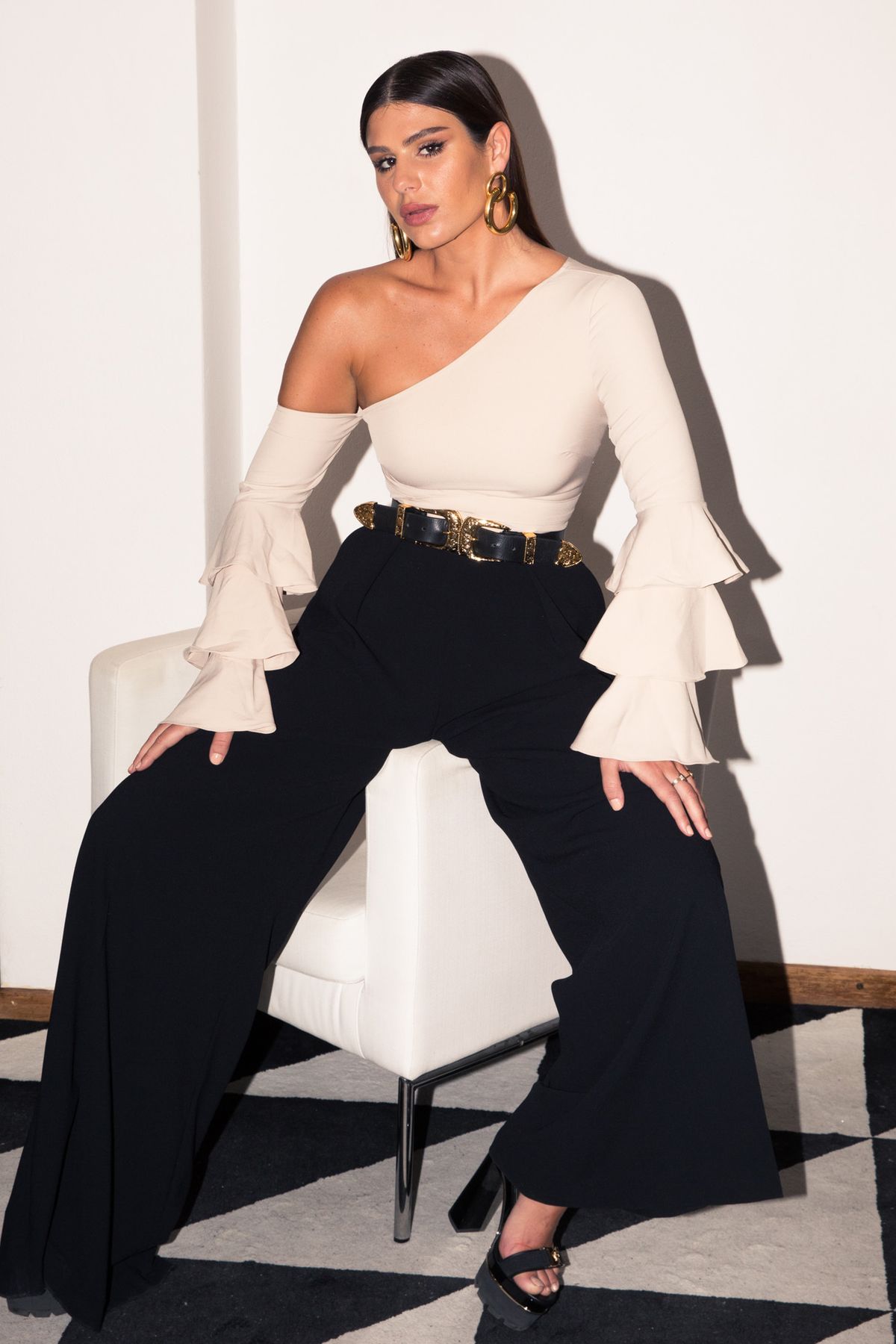 Closet
Photographer-slash-model-slash-influencer Nima Benati won't wear anything that isn't floor-length and, dare we say it, over-the-top. Milan.
Alec Kugler
Noah Lehava
If there was ever a time when job titles were as fluid and ever-evolving as they are unique, it's now. Take 
Nima Benati
, whose profession she herself considers first and foremost to be photography, but closely followed by influencer, and model, too. It's undeniably the age where having only one identifier for your career is as archaic as a Tamagotchi (without the comeback), and
Benati
is a prime example. At 25 years old, Milan-based Benati has already lensed three campaigns for fellow Italians Dolce & Gabbana, collaborated with bigwig beauty brands like Smashbox and Maybelline, and amassed nearly half a million Instagram followers. That sort of simultaneous cred is no easy feat, especially in the age of social media. And Benati knows that. When we arrived at her airy Milanese loft—stark 15-foot white walls outlined in ornate moulding (picture it)—we immediately found ourselves in the room Benati converted into a closet. Rows of colorful Casadei and Gucci heels, embellished trompe l'oeil handbags, and kitschy runway show gifties lined the shelves. Oh, and did we mention this room was only dedicated to accessories? A separate room housed her floor-length slip dresses, Attico wraps, and wide-legged hardwood-grazing trousers. In front of the lens, she was just as natural as behind it. See it all for yourself by clicking through below.