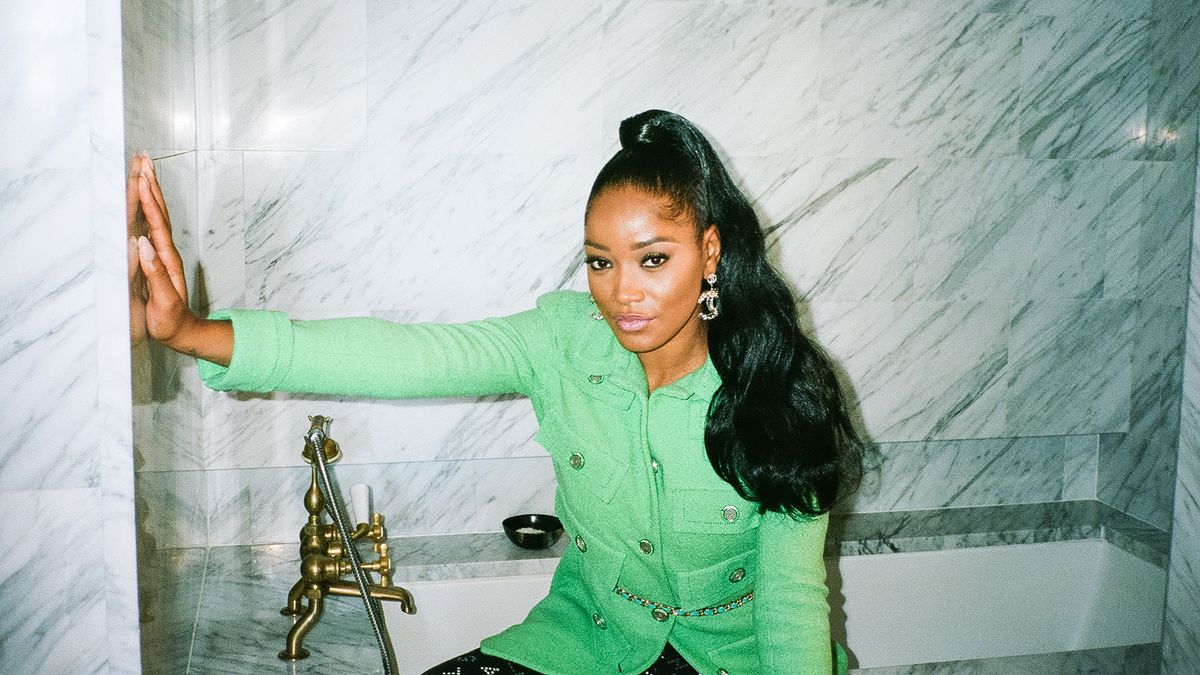 Celebrity
Powerful Women in Powerful Outfits
We spent an afternoon talking to film's most influential women about empowerment.
As Karl Lagerfeld once stated, "There are some things that never go out of fashion—jeans, a white shirt, and a CHANEL jacket." And how right he was. No matter what the trends are (hello, athleisure, goth, anything from the '90s, etc.), a CHANEL jacket has always been the one piece to trump all others when the person wearing it walks into a room. Since Coco Chanel first debuted the tweed essential in the 1950s, it has become synonymous with the power that Coco herself held. A woman wearing a CHANEL jacket is powerful, confident, and secure. As it happens, we were recently in a room of women who fit that description perfectly.
The Greenwich Hotel was filled with incredible women at the fifth annual Through Her Lens: The Tribeca CHANEL Women's Filmmaker Program Annual Luncheon.
Through Her Lens
is a multi-faceted program that provides funding, project support, and significant mentorship for creative female artists in the filmmaking arena. Being in their presence, we couldn't help but wonder, what makes them feel powerful? To answer our questions, we gave five women five distinct CHANEL jackets and asked them to describe how the jackets made them feel, how their clothing empowers them, and how they help other women get to the top.
---
Annabelle Attanasio
Director and Writer
How does putting on a CHANEL jacket make you feel?
"Powerful. Absolutely powerful."
Do you remember your first time wearing CHANEL?
"At the Deauville American Film Festival, I was very lucky to be dressed in all CHANEL, and I felt very powerful in those looks. As a director, I think a lot of the time you're behind the scenes, and particularly as a female director, you're not really asking to be looked at or asking for that kind of attention as a woman, so to be dressed in CHANEL for that event and to be in France I think was really meaningful and definitely a highlight of my festival experience this year."
How do you feel that clothing can empower women?
"To me, clothes can act as comfort and clothes can act as armor, and they do kind of inspire the way you feel. So for me, shooting in Montana, I wore a lot of Patagonia and a lot of really comfortable, really practical clothes because of the environment and because I wanted to feel comfortable, and I didn't really want to be looked at, but then as a director promoting my film, to wear suits or to wear clothes that are really classic and timeless, and it made me feel like a boss. It informs the way I feel on the inside."
What do you do to support other women?
"As a woman, in my position where I'll be making another movie, it's crucial that I hire with equal representation and equal opportunity for all people and try to work to, I guess, fix the horrible inequality that happens behind the screens and in front of the camera as well."
Chai Vasarhelyi
Oscar-Winning Director, Producer & Writer
How does putting on a CHANEL jacket make you feel?
"When I put on a CHANEL jacket, it actually conjures these really deep and very nostalgic memories of me and my mother. My mom worked my whole life; she was the CFO of The New School, and she did finance for very large nonprofits, but she was an immigrant from China, and she's about 5'2". My memory of my mom coming home from work is her closet of CHANEL jackets. She wouldn't wear CHANEL on the weekend, but she would wear CHANEL going to work, and then her high heels. And so whenever I put on a CHANEL jacket, it brings me the confidence of, you know, kind of generations of women who aren't afraid to pursue a dream or pursue a career and enjoy what they wear and look good. It helps bring just that extra bit of confidence; it's very helpful."
How do you feel that clothing can empower women?
"It's an interesting question because as a director I'm allowed to show up in jeans and a t-shirt—like that's kind of the thing, you can wear whatever you want to. The set is really about what you want to do, what's the creative vision that you have, and as a documentary director, I spend a lot of time in jeans and a t-shirt and a pair of sneakers. But it's funny, I find it interesting that in the promotion of Free Solo, which is a film about Alex Honnold, who climbs without ropes, my wardrobe become kind of a running joke, like, 'How do we elevate the wardrobe of the climbing community?' And I had a friend who actually jokes that we were nominated and won an Academy Award because of the CHANEL dress I wore to the nominees luncheon—which is beautiful and made me feel amazing. It gives you confidence in a room that, you know, you're totally intimidated by, especially coming from nonfiction. We're like, 'Who are these movie stars?' But there is just something about, particularly the clothes that I wore, that exudes professional competence as well as not being afraid of projecting confidence as well as beauty in some way."
What do you do to support other women?
"I would say my entire career is about empowering or encouraging other women. From Jimmy and I, basically we've run a best-practices production, and it's really important to us who we hire in every step of the process from the shooting through the publicity. And then, you know, we have had a wonderful track record of great hires in our own office, women who have gone on to do amazing things, and it wasn't necessarily always explicit, it's just who we are as people—be it color, sexual orientation, gender, we're a pretty diverse crew, and it's just the type of stories we're interested in making. But I think it's really important, especially when you win an Oscar and you have this extra attention and have commercial potential, that what is important is how you make them and the kind of integrity and ethics you bring to making the films themselves."
Grace Gummer
Actress
How does putting on a CHANEL jacket make you feel?
"I feel like this CHANEL jacket that I'm wearing, and any CHANEL jacket that I've ever worn, it just completes the outfit in a way that solidifies everything for you for the entire day. So you can wake up, have not a great outfit to wear, but a great jacket that you can always put on over whatever you're wearing, and it makes it ten times better, easier, chicer, much more elegant and put together. It's just easy and fluid and has structure and movement and power and strength that I feel like I, throughout my day, always need."
How do you feel that clothing can empower women?
"Well, for me, if I'm in a bad mood or if I'm having a bad day or if I'm in a crisis and not feeling great, I actually want to put myself together and put on a good outfit to make myself feel better. For me, what I'm wearing has everything to do with the way I feel—it can inform my feelings, really, and change my mood—so even when I'm feeling like shit on the inside, I can look great from the outside, and it's not like a Band-Aid, but it's armor—it's like a suit of armor."
What do you do to support other women?
"My friend has an organization called Women Under the Influence, which screens and promotes films made and directed by women, both in the past and currently. They're based in L.A., they're a really great organization, and they also help young filmmakers do what they need to do. But I also think we need to get more men involved in projects written and directed by women, I think that would help; I think the inclusion of men would make our life easier too, so it's not just us against them. It's like we're all working on it together, and they can feel more like they're making a difference too. We're not alone doing this. We exist in a world that has functioned a certain way for a very long time, and if we're going to make any change, it has to include them."
Keke Palmer
Actress
How does putting on a CHANEL jacket make you feel?
"Fierce, very kind of boss-like—it's very feminine, but at the same time the structure of it makes you kind of feel like if you don't have anywhere to go, you need to find somewhere to go."
How do you feel that clothing can empower women?
"I think it's a part of how you present yourself to the world, and a lot of people think [fashion] is superficial, but honestly, taking pride in how you look, it gives you the feeling that you're a businesswoman—you feel important. Putting effort into how you look can help build confidence; it definitely gives you a sense of esteem."
What do you do to support other women?
"Of course every woman doesn't think the same way that I think, but I think in general, who I am, I'm a girl's girl. My friends always get on me about this, it doesn't matter the subject, I am literally always going to think the girl's right first. But I think on a bigger scale; I think my perspective is that I always try to tell it from the woman's point of view, and I don't mean to be biased, but I just feel like I'm a woman and I just want to let them know that I hear their voice, and so whether it's on my Instagram page or in the type of parts that I choose, no matter what type of woman, I'm always wondering, 'How can I express how they feel to the world?'"
Stacey Battat
Costume Designer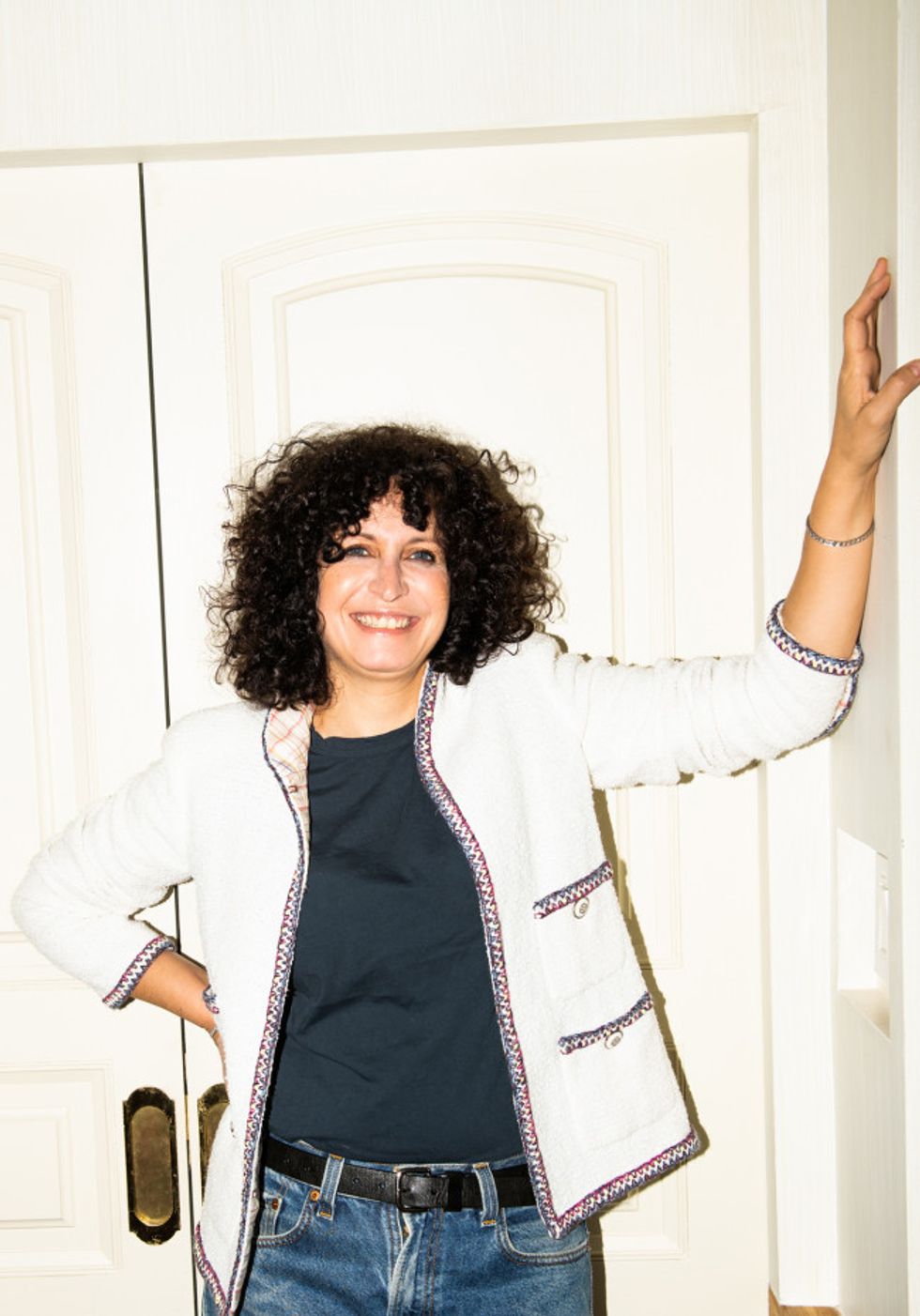 How does putting on a CHANEL jacket make you feel?
"Sophisticated and put together."
How do you feel that clothing can empower women?
"I think it allows us to inhabit a character, whatever that character is that we want to be that day, and that is a gift that is given to us exclusively—we can choose to use it in a way that's playful and frivolous, and we can also choose to use it in a way that's powerful and commanding. On a similar note, the first time I ever wore [CHANEL, it] was a quilted CHANEL bag, and it's red, just like Diana Vreeland's. I wore it in L.A. at a job interview, and I did feel like I owned it."
What do you do to support other women?
"I am always supportive of my assistants and the people that have worked for me in the past, and I like to support talented women and artistry. I also really commit myself to advocating for the environment."
Hailey Gates
Writer, Director, Producer, and Actress
How do you feel when you put on a CHANEL jacket?
"Like Mrs. Robinson."
How do you think dressing can empower women?
"I always think of Marie Colvin, the brilliant war correspondent, when people ask me this. She reported from some of the most harrowing corners of this earth, but with her always under her flack jacket were her La Perla bra and panty set. Something you can control in a world you have no control over."
What do you do to lift up other women?
"I work with the most stellar all-female production team."