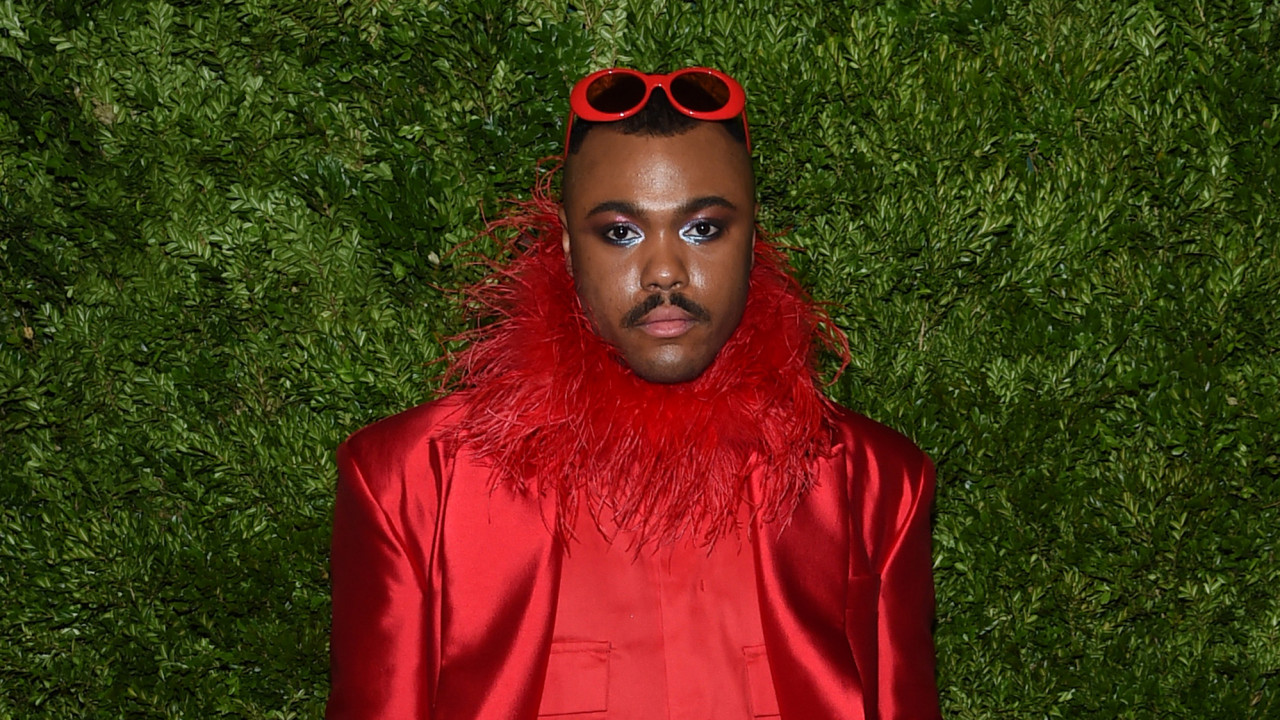 The CFDA/Vogue Fashion Fund Awards Celebrates Black Excellence
And everything else we can't stop talking about this week.
This week on Open Tabs—an assortment of links we have on our open tabs for the week—we're giving you a peek into our own internet habits and the stories and themes we can't seem to stop talking about, like the CFDA/Vogue Fashion Fund winners, Siri hackers, the Prada and adidas collaboration, and much, much more.
1. The CFDA/Vogue Fashion Fund Awards Celebrates Black Excellence (via New York Times)
On Monday evening, fashion's greats came together to celebrate the winner and runners-up of the CFDA/Vogue Fashion Fund Award. Designer Christopher John Rogers received the grand prize of $400,000 and a year of mentorship from an established fashion figure, with runners-up Danielle Hirsch and Reese Cooper following suit. Rogers' designs, which have been described as "clothes that take up space, that demand to be seen and considered" by The New York Times, have garnered the attention from the likes of Lizzo, Tracee Ellis Ross, and former First Lady Michelle Obama. Major congrats to Christopher—we can't wait to see what you come up with next!
2. New Research Shows That Siri and Alexa May Be Vulnerable to Hackers (via ABC News)
ABC News reports that digital assistants such as Siri, Alexa, and Google Home may be vulnerable to hackers from even a hundred feet away. Researchers at the University of Michigan claim to have found a way to take control over voice-activated systems using laser technology that simulates audio signals. This finding has caused great security concerns, as a hacker can potentially be able to open your front door, make online purchases, and even start your car through your voice assistant without saying a word.
3. It's Time to Say Goodbye to Barneys New York (via Refinery29)
Luxury retailer Barneys New York is officially closing after filing for Chapter 11 bankruptcy protection back in August. Barneys cites "high rents and changing consumer tastes as reasons for its rapid decline." Not to mention, according to Refinery29, Barneys has been shown to racially profile black customers and carry limited sizes, despite "67 percent of women in the U.S. wearing a size 14 or larger." The retailer has been sold to Authentic Brands Group, which owns Juicy Couture and Nine West. Liquidation sales at Barneys retail stores are set to be 5 percent to 20 percent off, while their warehouse items will be discounted by 20 to 30 percent.
4. In Sneaker News: Prada Teases a Collaboration with Adidas (via Hypebae)
Today, Prada and adidas collectively broke the internet when both brands posted a photo of a Prada shopping tote with two adidas shoeboxes sticking out from the top. From what we know, there will be two colorways of a Prada x adidas sailing sneaker, but we're still patiently (read: impatiently) awaiting the drop date and retail price.
5. Is Too Much Screen Time Affecting Your Kid's Brain Development? (via Yahoo Lifestyle)
A new study conducted by the Cincinnati Children's Hospital Medical Center found that "the brains of prekindergarten children who spend more than an hour per day of screen time without parental interaction are associated with underdeveloped areas (called white matter) that control language and self-regulation," according to Yahoo Lifestyle. While the researchers can't yet determine if excessive screen time caused these structural brain changes, it does present another red flag regarding media usage for young children. According to Yahoo Lifestyle, it's not the screen time itself that is problematic, but what the screen time is replacing, such as "physical activity and face-to-face interactions with others."
Photo: Getty
Want more stories like this?
Is Apple TV+ Worth It?
The Company Fighting Climate Change with Vodka
Nike's Latest Collection with Olivia Kim Is Everything