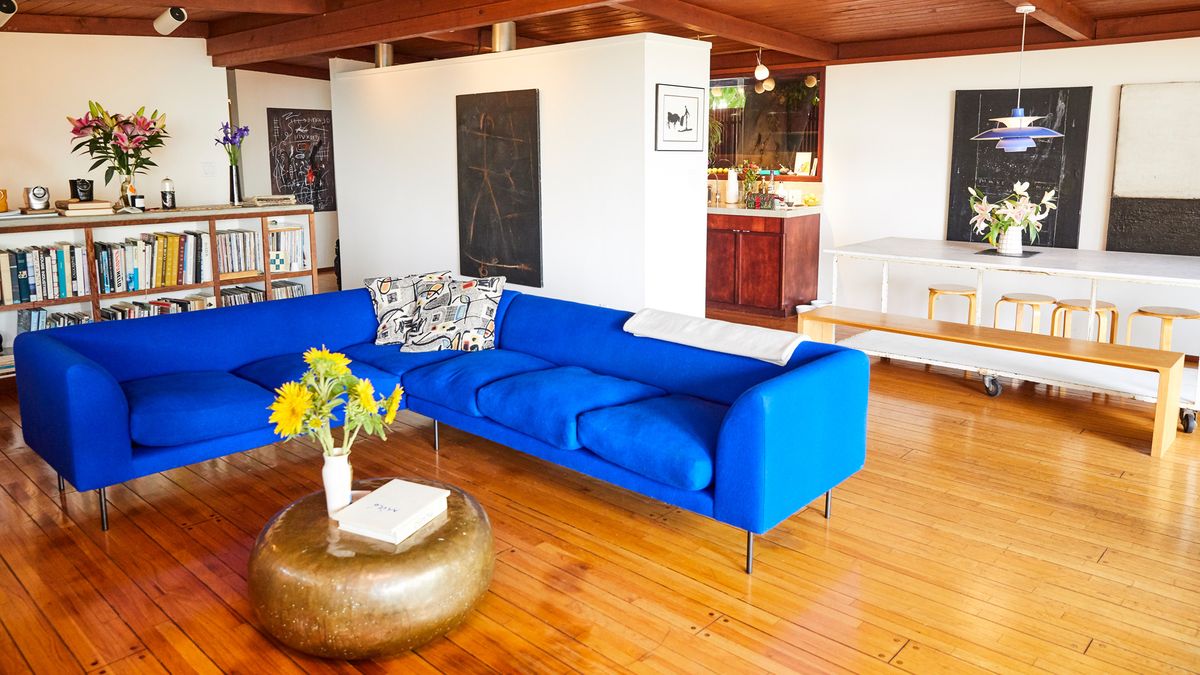 Interiors
Simon Miller's Chelsea Hansford schools us on incredible home decor.
Tristan Kallas
Over the past few years, there's been a mass exodus of New Yorkers leaving the city for L.A. Maybe it's the year-round sunshine (or the close proximity to
mouthwatering tacos
). We have a feeling the extra square footage has something to do with luring people away from their cramped NYC apartments, too.
Chelsea Hansford
, the co-creative director of
Simon Miller
, is among a growing number of creative professionals to recently put down roots in L.A., snagging a
mid-century
house in Laurel Canyon with her husband and 100-pound bulldog mix, Marcel.
When we stop by to check out her new digs, we immediately take note of the giant sliding glass doors in her living room, thrown open to her sun-drenched deck. "That was the selling point for me when I saw it," says the designer, guiding us through the airy home. The signature stunning views of her neighborhood serve as a backdrop. "The door that opens from your living room is so California, which I love." Dressed in a cropped knit tee, patterned trousers, and a pair of Simon Miller's brand-new platform sandals (in electric orange—this editor's favorite), Hansford seems to have zero problems adjusting to L.A.'s relaxing vibes. Marcel apparently feels the same—he basks in the sunshine throughout our shoot, moving only to rest his head in Hansford's lap as she lounges on her bright blue Future Perfect couch.
Check out the rest of Hansford's impeccably decorated home, plus find out her advice for investing in homewares (it's the same as how she shops for clothes), why L.A. is finally supporting fashion talent, and how Simon Miller is changing now that she's based on the West Coast.
---