Wedding Week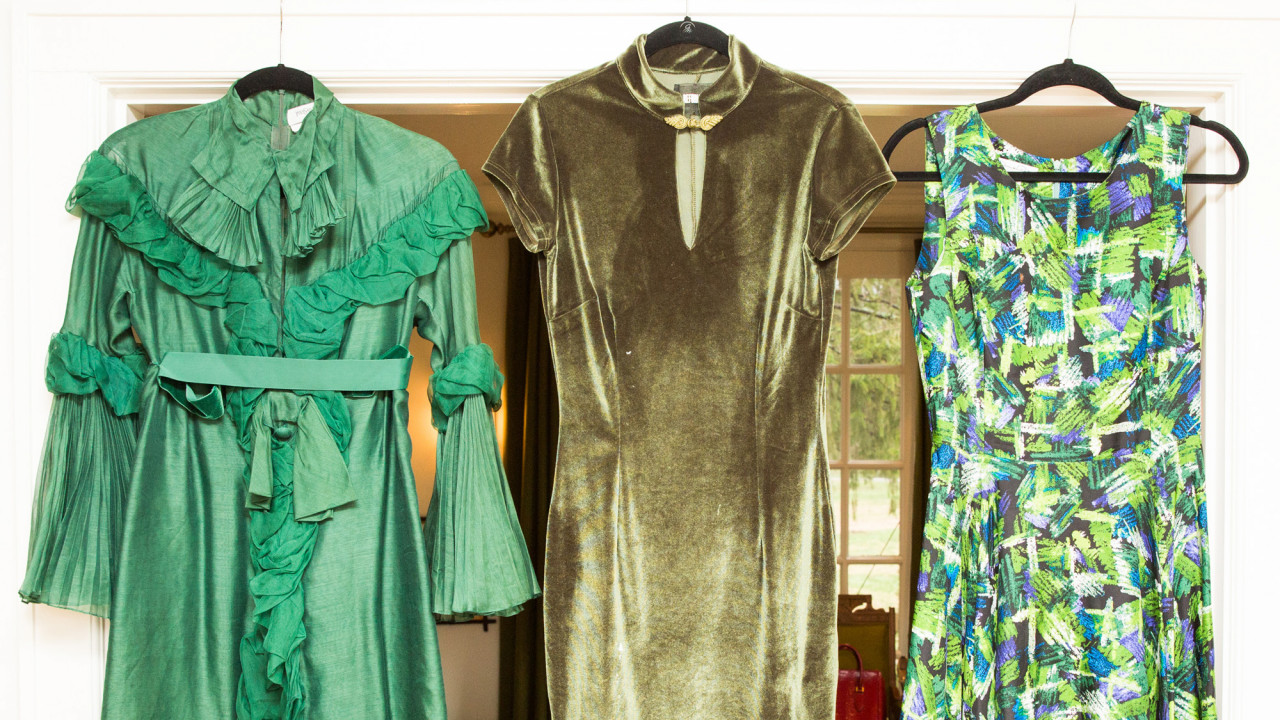 5 Outfit Options for All Those Weddings You Have Coming Up
It's never too early to start planning.
While weddings are usually a ridiculously good time, finding something to wear to them can be stressful. So even if your cal is wedding-free for the next few months, we suggest finding your outfits now—or at least giving some thought to how you envision yourself at any forthcoming nuptials. Is there a better way to do so than by scrolling through a slew of outfit options provided by team Cov? No! We're all at the stage in life where we've become professional wedding attendees—keep scrolling for our sartorial tips.
---
Noah Lehava
Director, Lifestyle and Talent
1. Caroline Herrera Fitted Blazer: My friends always come to me during wedding season to borrow dresses—I've racked up quite a collection in this role (and while I'm in my "wedding era"). But lately, I've been tempted to go for a super-elegant and expertly tailored suit instead.
2. Caroline Herrera High Waisted Straight Leg Pant: The color is the total draw. Since the suit is so powerful on its own, I'd just layer my vintage gold chains and keep everything else minimal.
3. Staud Gita Leather Sandal: My wedding MO is, if you're going to show up, you show up on the dance floor. Which is why I've loved this mid-height heel. I love that I can pair these down with some denim for the office, too.
---
Gabby Sgherri
Editorial Intern
1. Wilfred Only Ruched Slip Dress: Oh my god, this is the ultimate two-in-one dress. For a more casual look, keep the sides ruched and the length short, but if you're feeling formal, leave it long. (P.S.: I bought this dress before I could even finish writing my first sentence.)
2. Amina Muaddi Gila Crystal Embellished Mules: I have been crushing on Amina Muaddi's shoes for a while, and I think this pair just stole my heart. The silhouette and crystal embellishments are amazing, and I could definitely last the whole night in them (no flip-flops for me at the reception). I apologize in advance to my credit card.
3. RIXO Crystal Embellished Satin Tote: I love a mini bag for any non-work-related occasion, and this RIXO tote really brings my whole outfit together. Now if someone could kindly invite me to their wedding so that I can wear this dream outfit, I'd be good to go.
---
Hannah Baxter
Senior Beauty Editor
1. De La Vali Audrey Ruched Lurex Maxi Dress: I don't think I've ever seen an article of clothing that was so quintessentially me until this dress. It's slime green, it's vaguely sparkly, and it's pure drama, just like my Leo soul. I'm basically destined to dance the night away at my best friend's wedding in this baby.
2. Suzanne Rae '70s Strappy Sandal: Seventies-inspired perfection, that's the only way I can describe these sandals. The sturdy heel is also ideal for all the aforementioned dancing, plus I can imagine a million different ways to style them post-wedding (with frilly white socks and wide-leg trousers, to start).
3. Respiro Studio Alexa Bag: Green and purple are my two favorite colors (although Creamsicle orange is making a strong case these days), so naturally I need this dreamy acrylic bag to complete my wedding-guest look.
---
Jodi Taylor
Editor
1. Alexandre Vauthier Moss Dress: If anyone ever told you that you can't wear leopard print to a wedding, they were lying. Exhibit A: this sparkly green number from Alexandre Vauthier. The long sleeves add elegance, while the ruching confirms that it will stay in place on the dance floor all night long.
2. Kara Silver Mesh Shopper Tote: Just because there are sparkles on your dress doesn't mean that there can't be sparkles on your bag. In fact, I believe that it's all the more reason.
3. Tony Bianco Blossom Black Heel: Clearly I'm imagining myself at a spring or summer wedding (honestly, they're the only ones I've ever been to), but regardless, these heels are the perfect companion thanks to their low heel height. Doesn't hurt that I also know I'll wear them over and over again.
---
Leah Faye Cooper
Editorial Director
1. Marques'Almeida Voluminous-Sleeve Belted Dress: I just wore this dress (in yellow!) to my friend's wedding, and I did not want to take it off. It looks great in photos (I have about 400 on my phone), is perfect for twirling on the dance floor, and screams "It's a celebration!" Who's getting married next so I can wear it in purple?
2. Sarah Flint Perfect Pump 100: I wore a pair of Sarah Flint pumps to the same wedding, and when all my friends threw in the towel and changed into flats, I was still dancing to "Love on Top" like there was no tomorrow—pain-free. As the name suggests, they really are perfect.
3. Officina del Poggio Mini Safari: No matter how many bag brands I discover, this will forever be one of my favorites. It's sleek, fun, and the perfect size for wedding essentials—phone, lipstick, mirror, credit cards, mints.
Want more stories like this?
4 Nail Art Ideas for the Modern Bride
The Best Pre-Wedding Facials for Glowing Skin
Those Accessories You've Had Your Eye on Forever? How to Find 'Em