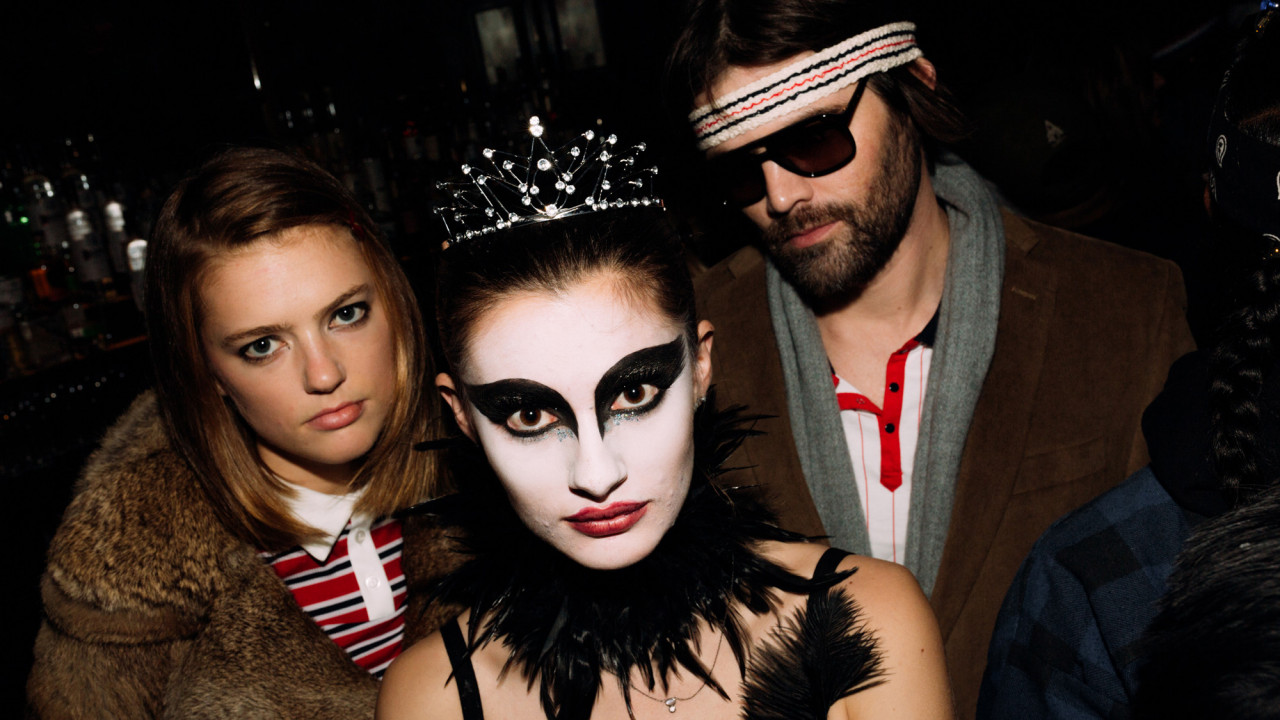 How to Celebrate Halloween
And everything else we can't stop talking about this week.
This week on Open Tabs—an assortment of links we have on our open tabs for the week—we're giving you a peek into our own internet habits and the stories and themes we can't seem to stop talking about, like how the U.S. government has no evidence of the existence of aliens (?!), how Selena Gomez is back and over JB, spooky Hallo-Weekend activities, and much, much more.
1. We Can Stop Raiding Area 51 'Cause Apparently Aliens Don't Exist (via CNN)
Edward Snowden, a former CIA employee and contractor of the National Security Agency, went in search of proof that aliens exist through U.S. government databases—think the CIA, NSA, and the military—with some of the most closely held secrets and found nothing. In his recent memoir, Permanent Record, Snowden writes, "For the record, as far as I could tell, aliens have never contacted Earth, or at least they haven't contacted U.S. intelligence." Sigh. Snowden did, however, find evidence regarding climate change for climate change deniers—surprise, surprise, it's real!
2. Mango to Launch New Collection in Collaboration with Man Repeller's Leandra Medine (via Refinery29)
Leandra Medine, the founder of everyone's favorite quirky fashion and lifestyle website, Man Repeller, is set to launch a new collection with Mango this coming Wednesday, October 30th. The collection features chunky knits, embroidered pinafores, and more, drawing on a '70s-inspired color palette of mustard yellow, burnt orange, and navy. "Made up of 32 pieces, the capsule is the perfect concentration of the Man Repeller founder's famously offbeat style, while also including ubiquitous classics like a series of denim basics." Items make use of recycled materials so you don't have to feel bad about buying every single item if you choose to do so. Mark your calendars and check your wallets!
3. "Keep an Eye Out for Selener" 'Cause She's Back and Better Than Ever! (via Rolling Stone)
Selena Gomez is back and better than ever with the release of two new singles this week: self-love ballad "Lose You to Love Me" and upbeat club song "Look at Her Now." According to Rolling Stone, the latter "sounds like a part two to 'Lose You to Love Me.' After recovering from a bad relationship and learning to love herself, Gomez is ready to move on completely." Both songs are accompanied by music videos directed by Sophie Muller and shot on an iPhone 11 Pro (we see you, Apple, with the marketing!).
4. Keeping Up with the 2020 Democratic Presidential Primary (via The Hill)
According to a Quinnipiac University poll released on Thursday, Senator Elizabeth Warren has a seven-point lead in the 2020 Democratic presidential primary. "Twenty-eight percent of Democrats and independent voters who lean Democratic say they intend to support Warren, while 21 percent say they will back former Vice President Joe Biden, and 15 percent say they'll support Sen. Bernie Sanders (I-Vt.)." But despite being behind Warren on the polls, Biden is still viewed as the candidate with the best shot of unseating President Trump, "with 42 percent of Democratic and Democratic-leaning votes saying he has the best chance of unseating the president, compared with 20 percent for Warren and 14 percent for Sanders." The 2020 presidential election primaries may seem like light-years away, but it's coming up faster than you think.
5. Hallo-Weekend Is Coming Up, and We Have Some Spooky Ideas for You! (via New York Times)
Halloween is next Thursday, and the New York Times gathered people in the horror industry to offer their suggestions on how to spend your time on the scariest night of the year. Director of Satanic Panic Chelsea Stardust recommends cozying up with a group of your closest friends and binge-watching classic Halloween movies (John Carpenter's Halloween is of course on the list), while the director of The Shed, Frank Sabatella, suggests a trip to Sleepy Hollow in Tarrytown, NY.
Want more stories like this?
The 11 Best New Fragrances for Fall
You Can Now Live Like a Real Barbie
What It Feels Like to Get Married in Oscar de la Renta