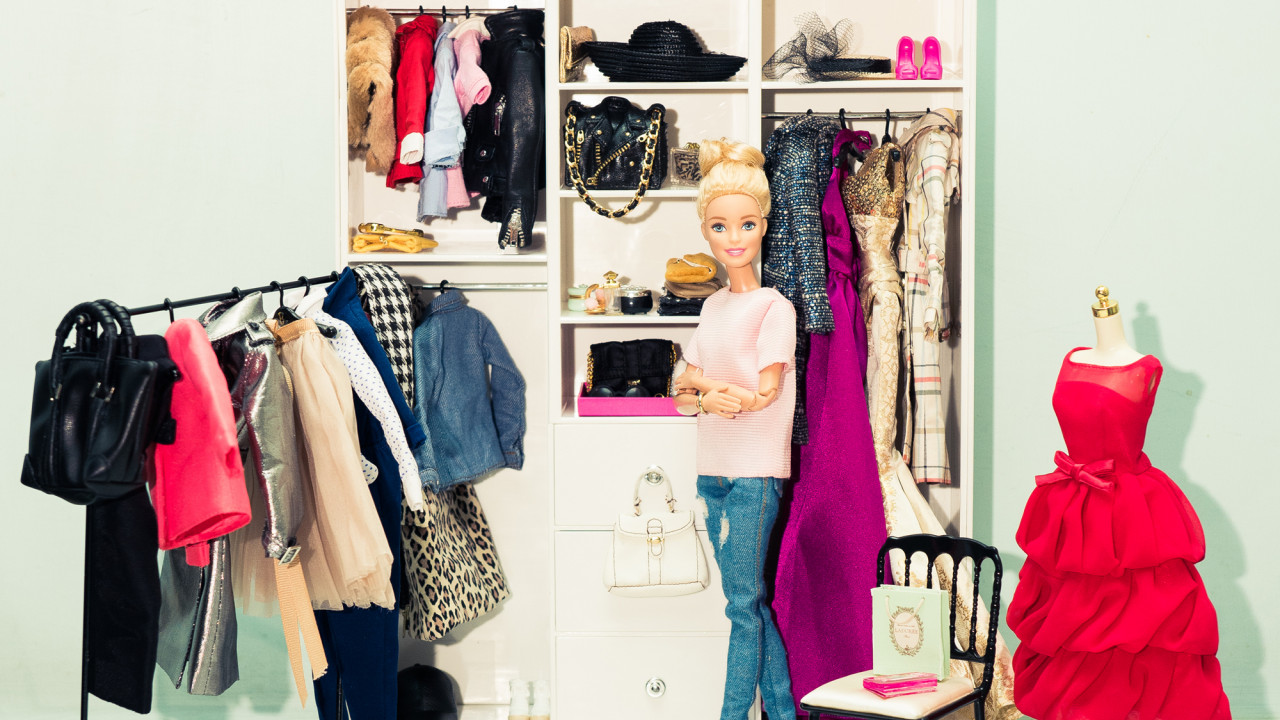 You Can Now Live Like a Real Barbie
And everything else we can't stop talking about this week.
This week on Open Tabs—an assortment of links we have on our open tabs for the week—we're giving you a peek into our own internet habits and the stories and themes we can't seem to stop talking about, like how you can stay in Barbie's IRL Dream House, who the newest Catwoman is, what can happen with smart sex toys, and much, much more.
1. You Can Stay in Barbie's Malibu Dream House (via Hypebae)
We don't know about you guys, but we most definitely dreamed of living in Barbie's house when we were growing up, and finally, that dream can become a reality! The IRL Malibu Barbie Dream House will be listed on Airbnb starting October 23rd. And in honor of the doll's 60th anniversary, the three-story mansion will be available to four lucky guests for only $60 a night!
2. Zoë Kravitz Will Be the Newest Catwoman (via Glamour)
We can now add Catwoman to Zoë Kravitz's résumé, as the young actress will be playing the iconic role of Selina Kyle in the newest Batman movie. Back in 2015, Kravitz explained how she was turned down for a small role in a previous Batman movie "because they weren't 'going urban.'" Now Kravitz will be the seventh actress to play the villainess role. The Batman is set to release in 2021.
3. All the Celebrities You Can Text… Sort Of (via The New York Times)
It's safe to say that you can know almost everything there is to know about your fave celebs through social media. But for some of those stars, it's either too much or not enough. Recently, there's been a slew of celebrities that have released phone numbers to their fans via social media in hopes to "get closer" to them. Amongst them are Sophia Bush, Jake Paul, Marshmello, and Diddy—just to name a few. As for if they'll respond, that's a totally different story!
4. Your Smart Sex Toys Could Get Hacked (via Elle)
With the recent wave of technology that syncs with apps—such as home security systems and our girl Alexa from Amazon—you can pretty much control your entire life with the press of a button on your phone. As simple and easy as it all seems, your information (and, well, your entire life) is very susceptible to being hacked. And the same could be said about your favorite smart sex toy. Research has shown that there have been numerous breaches within the sex tech industry that could lead to access to a user's data, as well as "spying, sexual harassment, even revenge porn."
5. Alexandria Ocasio-Cortez, Ilhan Omar, and Rashida Tlaib are Set to Support Bernie Sanders (via Vogue)
Whatever your stance is on politics, there's no denying that the spitfire Bernie Sanders is making strides in the race for Democratic candidacy. The 78-year-old Brooklyn native is set to get endorsed by a few of the young, hot names in the Democratic party. Ilhan Omar announced her support for Sanders this past Tuesday, and Rashida Tlaib is "on board" via Twitter. As for AOC, it's reported that she'll announce her support for the Vermont senator this Saturday at a rally in NYC.
Want more stories like this?
You're Drinking Tea Wrong
The 7 Most Inspiring Interior Design Accounts on Instagram
FDA Warns Against "Weed Vapes" Amid Lung-Disease Outbreak