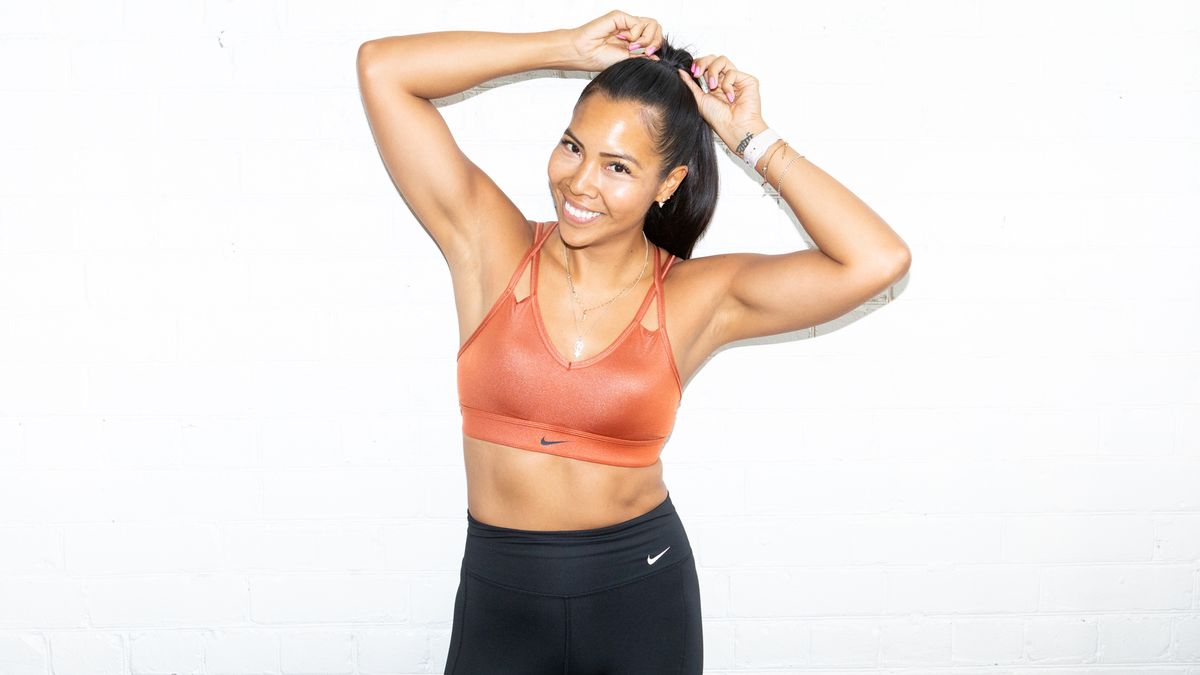 Fitness
This Workout Will Motivate You to Stay Fit All Year Round
4 full-body moves you can do anywhere.
Nathan Legiehn
Now that our workouts are being relegated to the indoors more often than not (that's what we get for living in temperate climates), it can easily throw your workout routine off-kilter. Hence why we've been stockpiling workout plans that can be done from practically anywhere and boast a helluva lot of fitness benefits. Our latest is a tried-and-true favorite (we did it ourselves for months!) and comes from our friend, Nike Master Trainer 
Jennifer Lau
, who created a program of strengthening and dynamic exercises.
---
---
Move #1
Lateral Lunges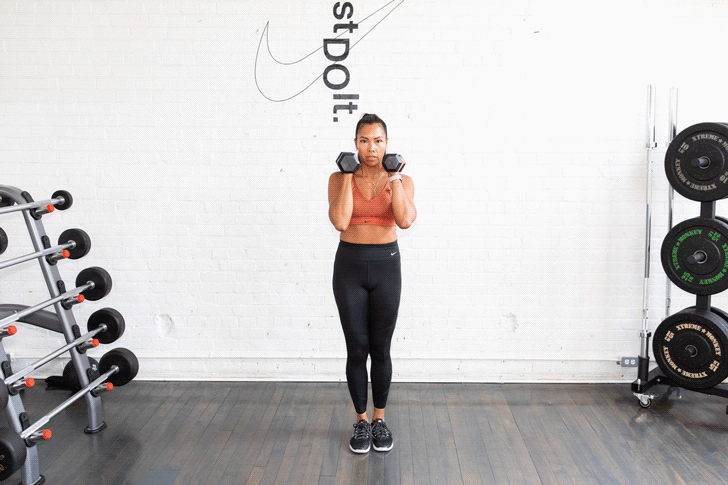 "Start with your feet shoulder-width apart, holding a dumbbell goblet-style. Step out to the right, and shift your body weight over your right leg, squatting to a 90-degree angle at your knee. Try to sit your hips back, keeping your torso as upright as possible. Do 10
–
12 reps per leg.
"
---
Move #2
Speed Skaters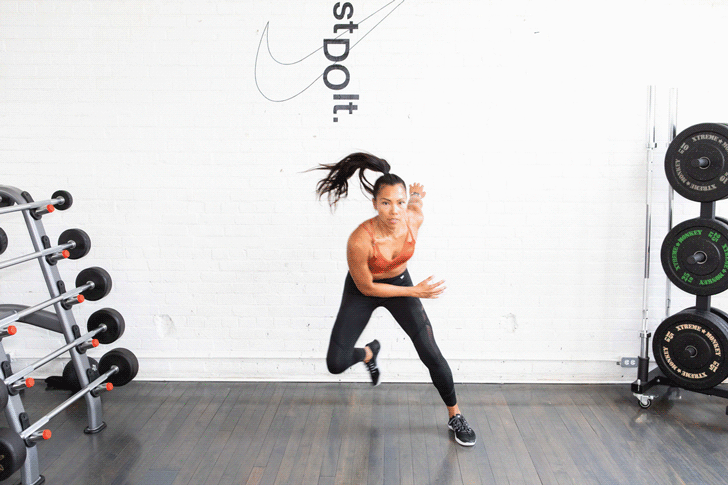 "Step your left foot behind your right leg, and bend both knees to lower into a lunge, with your left knee directly behind your right heel. Press through your right heel, and bring your left foot back to the starting position. That's one rep; repeat on the other side, and continue alternating. Try to make your movements explosive for more impact intensity by pushing hard off each leg to cover the most amount of distance as possible. Do 10
–
12 reps per side.
"
---
Move #3
Dumbbell Cleans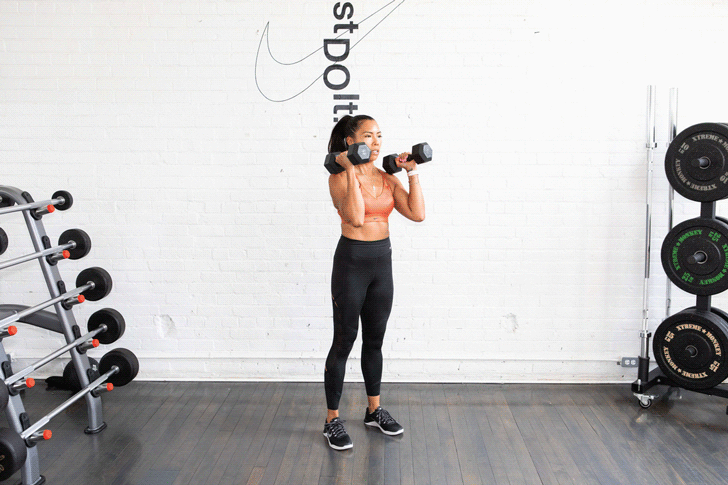 "Begin with your feet hip-width apart and a dumbbell in each hand. Dip your hips by slightly bending your knees. In an explosive manner, drive your glutes forward to create a full hip extension, and shrug your shoulders to bring the dumbbells up. Catch the dumbbells on your shoulders, and finish the movement in an upright position with glutes and core engaged. Do 10
–
12 reps.
"
---
Move #4
Side Plank with Leg Kick