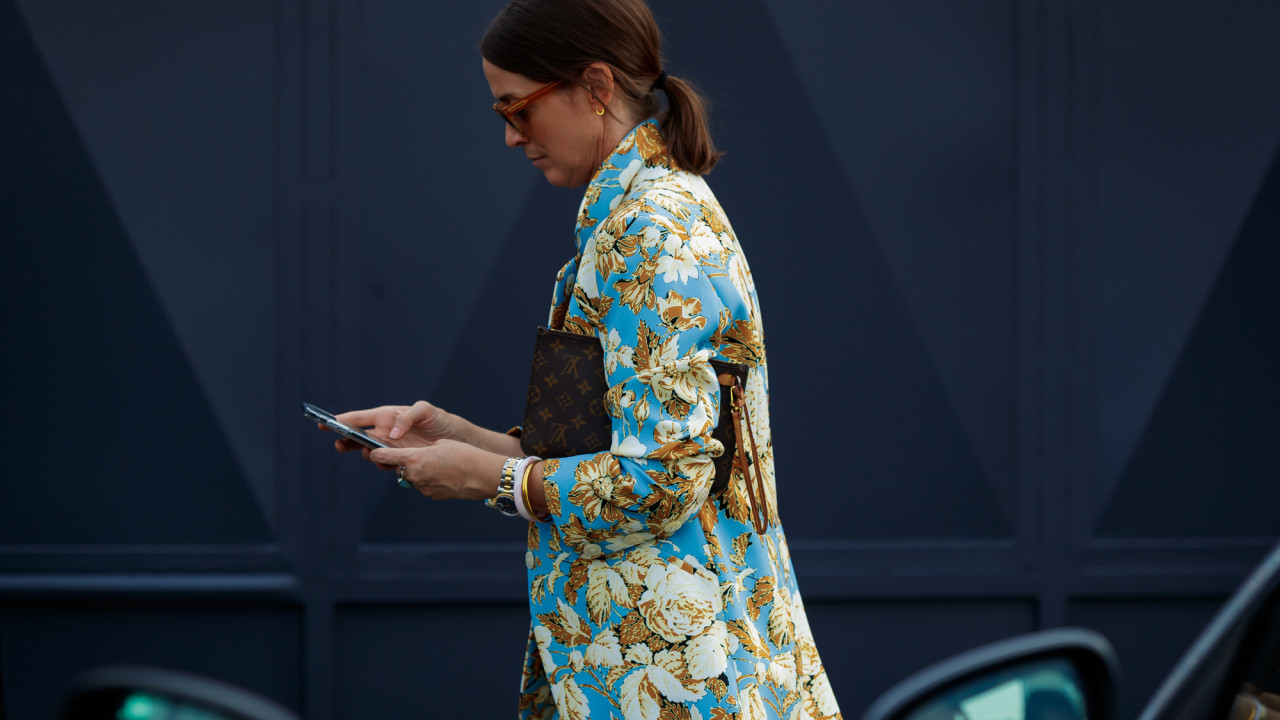 Apple's iOS 13 Has Some Cool New Privacy Features
Burner email addresses! Robocall blockers!
If you're anything like us, you're wary of new iOS updates and wait a bit after each one launches to let Apple iron out any software bugs. So, when iOS 13 dropped last month, we chilled for a minute to see what the general consensus was before making any moves.
As it turns out, the widespread opinion seems to be that this new operating system is genius, in large part because it offers some groovy new digital privacy features. In fact, to be sure you're safeguarding your phone against viruses, hacks, and other scary privacy issues, keeping your software updated is key.
And the latest iOS is a powerhouse in terms of safety, as The New York Times reports. First, allow us to introduce the automatic burner email address, perfect for logging into apps without releasing one of your most precious personal details into the ether forever.
The new privacy tool features "Sign in with Apple," which allows you to use an Apple ID to log into apps and websites. Much like using your Facebook or Gmail login to sign into third-party platforms, this feature lets you create an account with a new app without having to enter an email and password.
But it gets better. "When you use it to register for a website or app, iOS 13 will present you with an option to hide your email address that is linked to your Apple ID," the Times reports. "If you choose to use it, Apple will create what is essentially a burner email address so that you can sign up for the app or website while hiding your real email address from the third party."
Much like when you post an ad on Craigslist, if the business wants to get in touch, they'll send correspondence to the burner email, and Apple will forward it to your real address. The best part: If you start receiving spam, you can just delete your account—and the app won't be able to contact you again.
Plus, you don't have to remember your burner email—theoretically. But if you want to sign into an app or site not on your phone, you'll have to manually enter the burner email and reset the password. In summation, this rules, as long as you only use the feature on the iPhone.
Up next: robocallers. On a bad day, we sometimes get upwards of 10 spam calls—we've been known to receive them at all hours and from all corners of the earth. The new iOS has a setting known as "Silence Unknown Callers," which does exactly that: When a number not saved in your phone tries to call, it's sent straight to voicemail.
It sounds dreamy, but a caveat: If a doctor's office or a work contact or some other unsaved caller tries to get in touch, they'll be blocked along with the robos. Unless you're waiting for an important call, though, that seems like a small price to pay.
Lastly, as we've learned this year with a new report on how apps use our data, there's a good chance some of your apps are essentially spying on you. The new iOS has your back on this front, too. Formerly, apps that wanted location access could have it always, never, or only when the app was open, depending on your settings.
Now you can tap "Allow Once" when apps request your location. Though you'll have to opt in every time you use the app, it's a useful option when accessing apps you don't trust. Based on what we are coming to understand about apps, and how they track us, that umbrella could well include most apps. Tapping "Allow Once" every time we use the Weather Channel's may be annoying, but it's not as annoying as allowing corporations to track your every move.
Want more stories like this?
What Is the Future of Technology?
The Unexpected Side Effect Technology Has on Your Skin
A New Report on How Apps Use Our Data Is Kind of…Terrifying