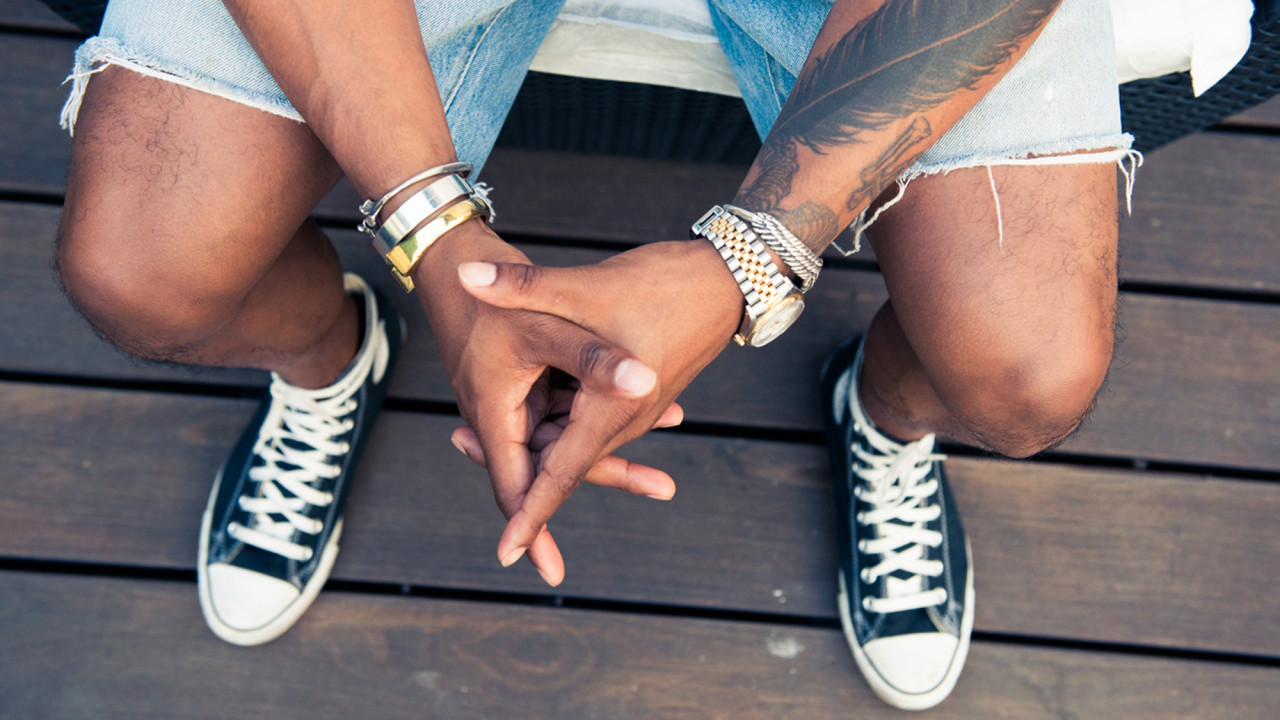 Wait, What's an ASMR Boyfriend?!
And everything else we can't stop talking about this week.
This week on Open Tabs—an assortment of links we have on our open tabs for the week—we're giving you a peek into our own internet habits and the stories and themes we can't seem to stop talking about, like how there's such a thing as an ASMR boyfriend, cool Halloween costume inspo, Hailey and Justin Biebers' second wedding, and much, much more.
1. An ASMR Boyfriend Might Help You Sleep Better at Night (via The New York Times)
If you're into ASMR and you're single (well, you don't have to be single), you can now go on YouTube and find yourself a boo! Allow us to explain: There's been a recent craze around "ASMR boyfriend role-play" videos. They offer the same sounds and techniques of regular ASMR videos with the "doting behaviors often attributed to good romantic partners." And just when we thought the internet couldn't get any weirder.
2. A French YouTuber Crashed the CHANEL SS20 Runway Show (via Elle)
Paris Fashion Week officially came to a close, and out of the countless beautiful designs and models we saw grace the Parisian runways, there's one woman that we can't stop thinking about: Marie Benoliel. The young French YouTuber ran onto the runway during the finale walk at the CHANEL show. Benoliel was walking with the models for quite some time until Gigi Hadid abruptly stopped her and escorted her off.
3. All the Pop Culture Halloween Costume Inspo You Need (via Hypebae)
In the words of The Weeknd, "[We] come alive in the fall time!" It's officially spooky season, which means our Pinterest boards are filled with a million costume ideas. In case you haven't had time to think about your look, Hypebae's given some costume inspiration from a few of summer's hit TV shows (think Euphoria and Stranger Things) and some of pop culture's finest (cough Lil Nas X cough).
4. There's New Research on Why Women Still Have Orgasms and It Involves Bunnies (via Cosmopolitan)
It's not every day you hear that bunnies having sex on Prozac could be the answer to finding out why women are still having orgasms. On the hunt to figure out the purpose of the female orgasm, two professors recently published a study in PNAS that states a woman's orgasm "was a happy evolutionary gift inherited from older lineages of animals who only ovulate during copulation."
5. Hailey and Justin Bieber Got Married…Again (via Glamour)
It's been a little over a year since Hailey and Justin Bieber tied the knot. Now, just two days after their secret courthouse wedding anniversary, the couple had their big ceremony and reception. We can't get over all the little details, like how they gave copies of The Notebook in their favors.
Want more stories like this?
The Streaming Platform So Chic It's Backed by CHANEL
10 Minutes in Paris with Aja Naomi King
What to do in 24 Hours in Mumbai