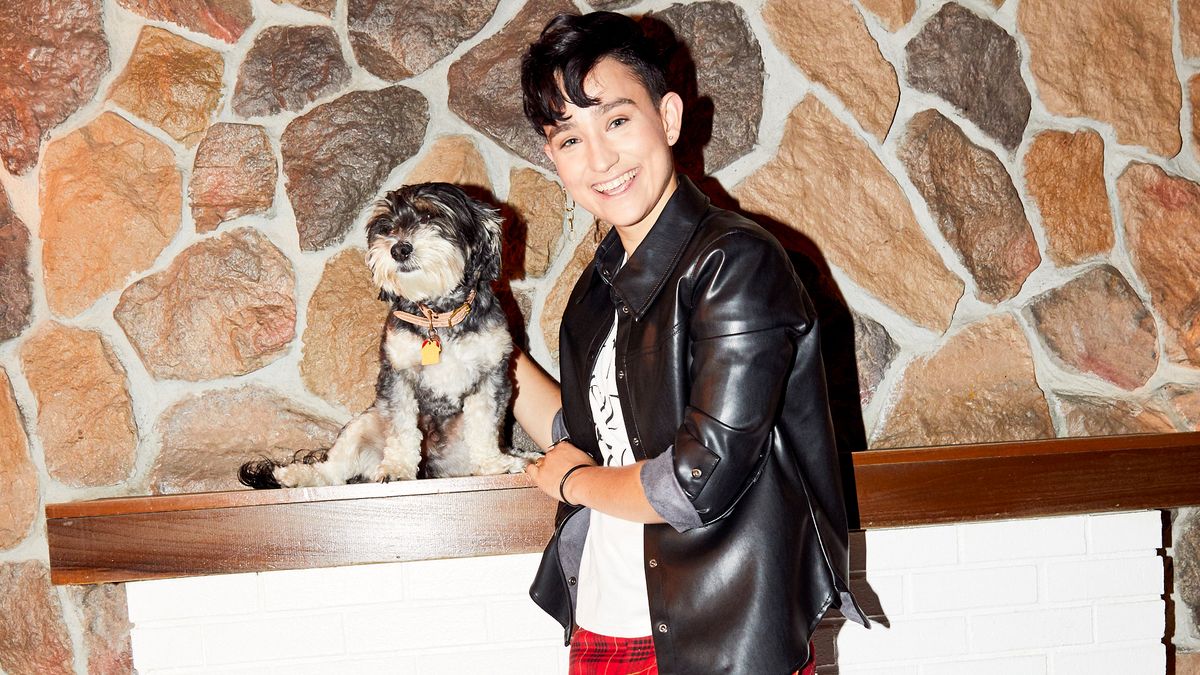 Celebrity
Bex Taylor-Klaus Got Matching Tattoos with Kate Winslet & Susan Sarandon
The 13 Reasons Why actor talks their new film Blackbird, saving wolf dogs, and the importance of creating a safe space.
Tristan Kallas
First things first: Landing a role in one of Netflix's most successful crime dramas,
The Killing
, on your first go as an actor isn't a scenario you hear of every day. For
Bex Taylor-Klaus
, though, that was their fate. All it took was a talent search in Atlanta, sheer—you know—
talent
, and the universe to fortuitously nudge things into place. Since their poignant first role, Taylor-Klaus has nabbed credits in
Glee
,
House of Lies
,
Dumplin'
,
13 Reasons Why
, and most recently one for
Blackbird
alongside Kate Winslet and Susan Sarandon, which premiered at this year's
Toronto International Film Festival
. We got to know Taylor-Klaus a little bit better on a sunny afternoon in L.A. and talked friendship tattoos they share with Hollywood royalty, the wolf-dog cause that's important to them, and how Kate Winslet played an important role in creating a safe, loving space on set of their film.
---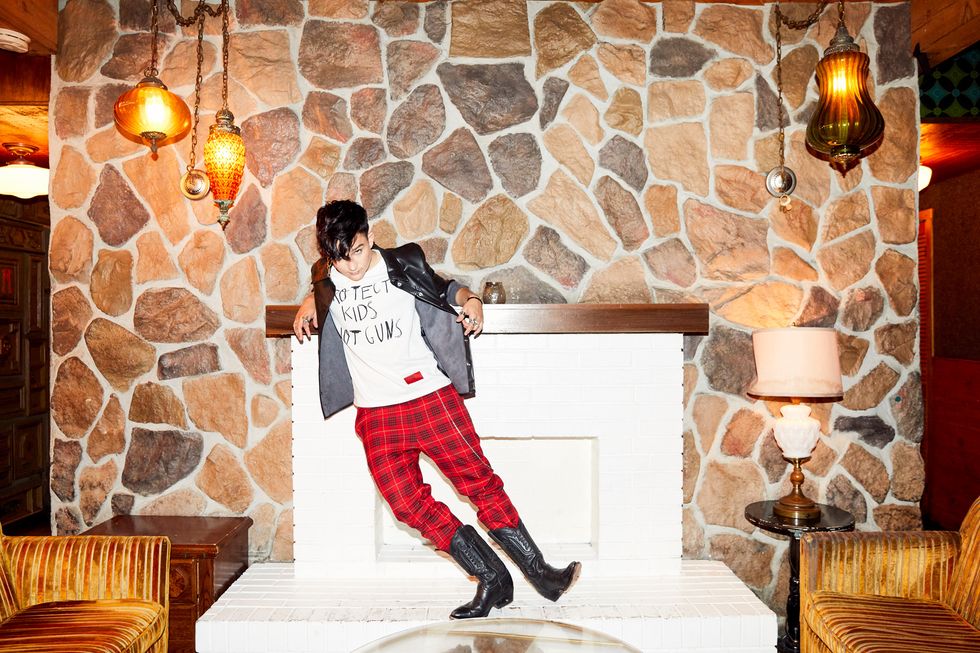 So how did things change for you after The Killing?

"People in the industry definitely watched The Killing, so although I had done auditions before, it now felt different when I went in for an audition."

You've had such a wide range of roles since; has there been a character you've most related to?

"I put pieces of myself in every character that I play. Some of them, the physicality is mine, some of them, the speech pattern is mine. Every character I've played is like me in a very different way. Young Bex reminded me of Lex [from House of Lies]: brash, bold, pigheaded and giant-hearted."


Since the premiere of the third season of 13 Reasons Why, you've really opened up about your own personal experience. Why did you feel like it was important to speak up?

"Because I hadn't, and it was weighing on me. You know, trolls will drag up anything they can on you to hurt you on the internet, and that was the thing they would hurt me with. I spent so long trying to hide from it, trying to cover it up, trying to pretend it didn't happen. And while being part of 13 Reasons Why I realized I can't fucking do that anymore. It's hurting me, and honestly, it sets a dangerous precedent for other kids. Tyler [Down] can't do it alone, and the second he's ready to and he talks about what happened and he puts it out there, it has less power. His role can change—it's like a butterfly, you gotta stick inside that cocoon, you gotta turn into mush and feel all the crap, but then when it's time and you come back out, you are beautiful and everything is all right. That mush that you had to go through has made you into something beautiful."

I love that analogy. Have you found that fans have reached out to you since you shared your personal story?

"A few, and it's meant the world because I know how hard it is. I'm sure there are more who aren't ready to tell their story yet, and that's OK, it takes time. I just want to be patient and keep providing a safe space for anyone who visits my space."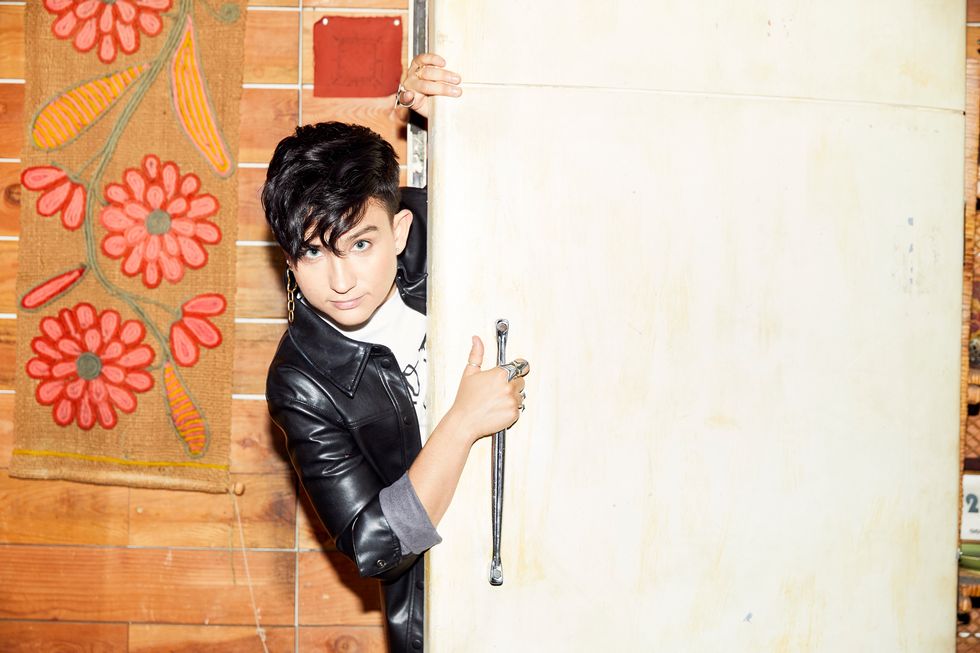 Is there a genre you have yet to try that is on your to-do list?

"I want to try everything in front of and behind the camera before my time on this earth is done. I've always wanted to play a superhero, and I've always wanted to play a supervillain. I like the morally ambiguous characters, those are always fun to play."

Who is on your dream list to work with?

"Ellen Page, Jodie Foster, Anthony Hopkins. I got to work with Jonathan Demme before he passed on the ninth episode of The Killing, and that was a dream come true for me. Alan Rickman and [Robin Williams], when they passed it broke my heart for a billion reasons. Michael Smith, Julie Andrews, I've always wanted to work with the royalty. I got to work with Kate Winslet, and that was a once-in-a-lifetime opportunity."


How was working with Kate Winslet?

"She's not just royalty, she's a fucking angel. She was the person in the cast that I talked to about being non-binary, and she set the stage and opened up an opportunity for me to talk to the rest of the cast about it in a safe and loving environment. She helped facilitate the conversation in a way that was beautiful. She's so open, loving, funny, and wonderful."

I heard you all got tattoos on the set of Blackbird:

"I wanted to get a tattoo, and I mentioned it to Kate [Winslet]. Kate was like, 'Well, I want to get another tattoo too. You know what, we should get Blackbird tattoos!' I was like, 'Um, yes.' I was like, 'I don't know if you were joking, because I definitely was not.' And she said, 'No, we're doing it! I have a tattoo artist, she'll come to us.' So the last day [of filming], we went around to all the actors and to our director, and we were like, 'Are you getting a tattoo?' By the end of the day, everybody had agreed. The entire cast and our director. We were going to have one last big cast dinner, so before dinner we all arrived at Susan [Sarandon]'s cottage in England. Kate's tattoo artist friend had brought another friend and two tattoo guns, and we just spent a couple hours chilling out, cracking jokes, and getting tattoos."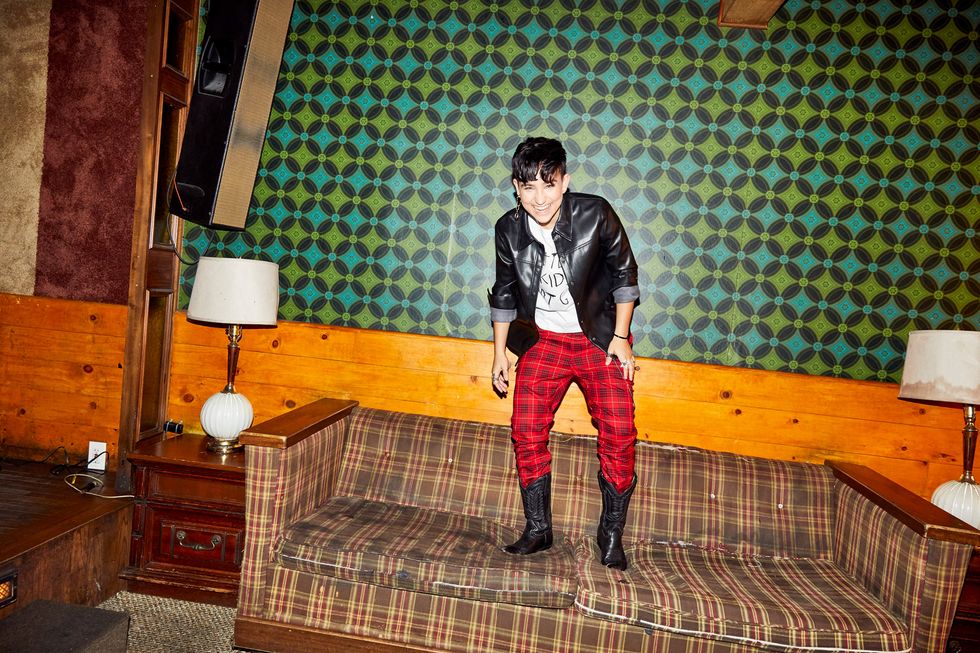 That's incredible! What are some causes important to you at the moment?
"Oddly enough, this is a complete disconnect from anything I've ever done. On my birthday, my dad took me to the Wolf Connection up in the desert. It's this beautiful wolf-dog sanctuary, where they take in and rescue wolf-dog hybrids. Anywhere from low-content wolf to high-content wolf. They also work with those wolves and underprivileged kids, and so one of the things that their goal is to have a whole compound with agriculture and housing, so that they can take in foster kids who have aged out of the system. Once they go to college, a lot of times they don't have anywhere to go. So they want to set up a place for these kids to go between semesters and between sessions. It's beautiful, and the work that they do teaching kids healing through wolf-dogs and rescue wolves."
Wow, that's incredible, I've never heard of that:
"I hadn't heard of it either. When I went, I completely fell in love. So when I come back from the series I'm about to do, I'm going to do the training and start volunteering there."
Best piece of advice you've ever received?
"Everybody's shit is their own shit. Ninety-five percent of the time, it's got nothing to do with you. Not my circus, not my monkey."
Want more stories like this?
Hustlers' Lili Reinhart on Swearing off Low-Rise Jeans & All That Fake Vomit
60 Seconds with Priyanka Chopra Jonas
60 Seconds with Ellen Page