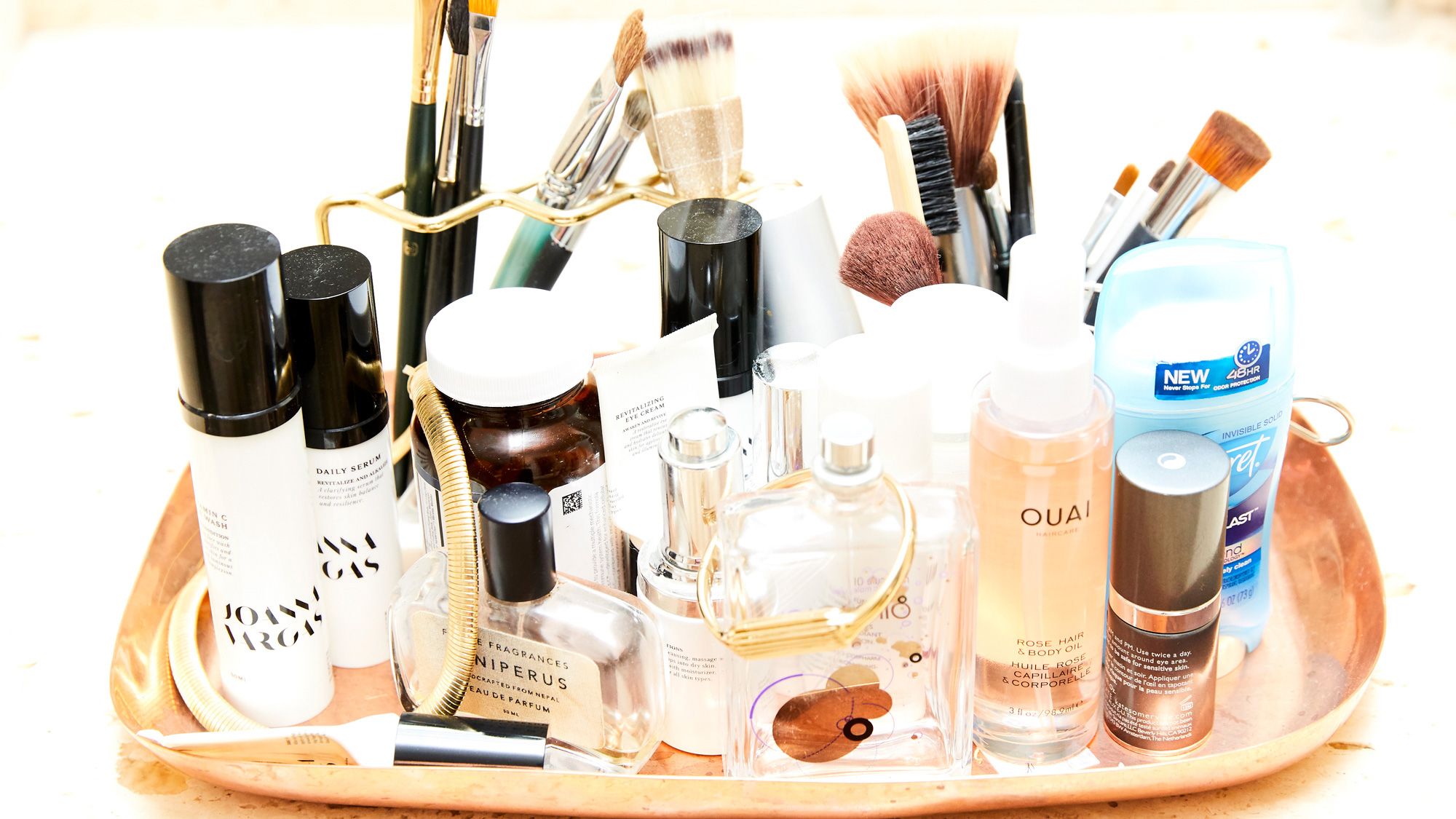 Shopping
Beauty essentials: workplace edition.
My desk is a travesty by all normal standards of human behavior. The items scattered across it slowly creep outwards as the month moves on and new products are delivered. To be fair, I am a beauty editor, so there's only so much I can control about the sheer mass of things I receive each day, but I'm trying my best to prune my selection. Over the years, and throughout multiple office moves, I have learned that there are a handful of items I always keep within arm's reach, lest I let my skin wither into dust or I forget to remove the layer of grime from my subway commute. Consider it my self-care toolbox, workplace edition. Below, the six
beauty products
I always have on my desk.
---
1 / 6
EiR Fresh EiR Spray
, $20
I commute on the subway every morning, and nine times out of ten I have to hold on to a pole during it. That pole is shared by hundreds of thousands of people and their germs, so the absolute first thing I do when I sit down at my desk is sanitize my hands. No time to be sick, am I right?