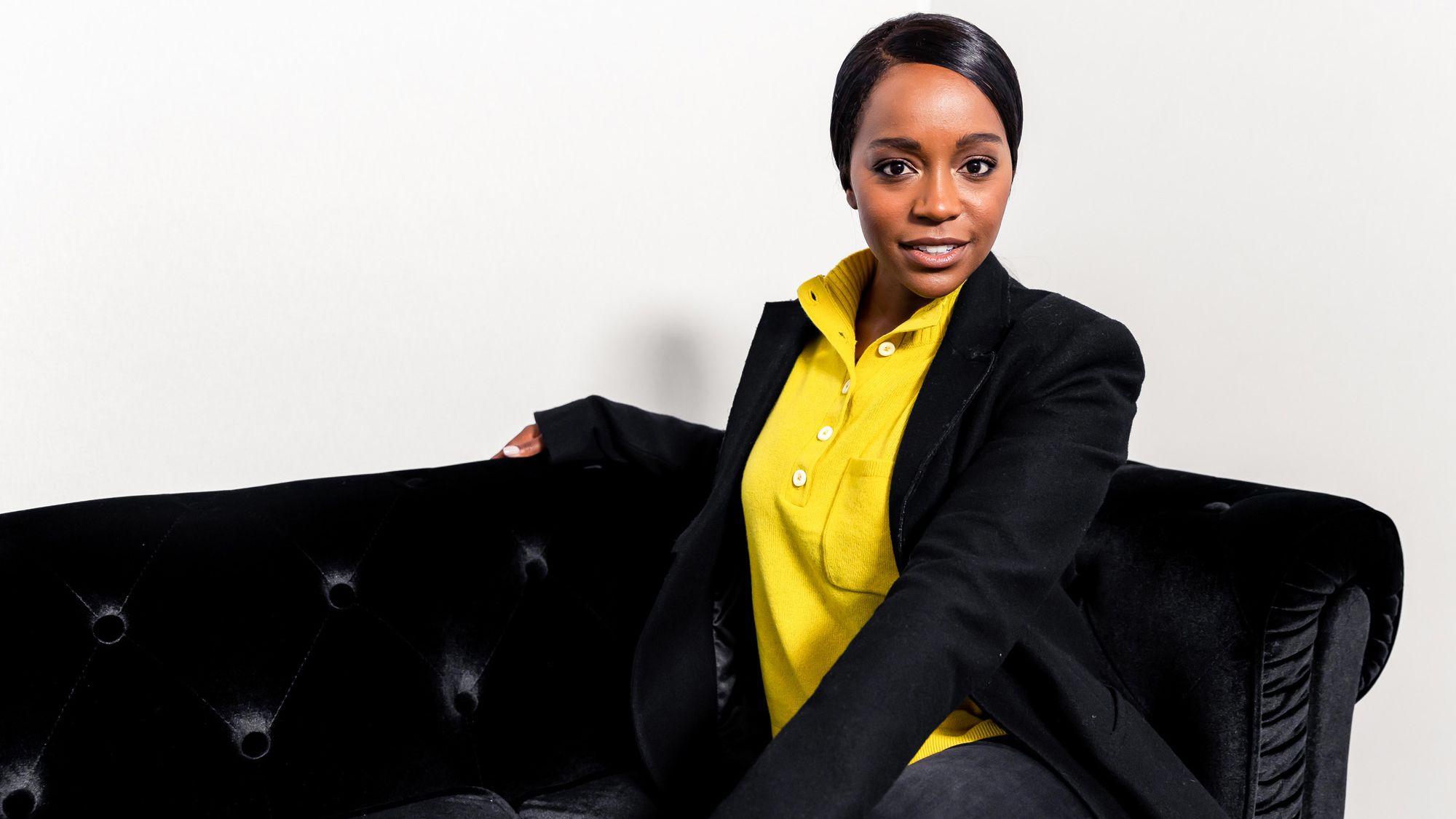 Celebrity
A quick chat with the actress ahead of her runway debut.
Darrel Hunter
We know that
Paris Fashion Week
ushers in sartorial royalty for the front row as well as the unofficial catwalk (read: street style). But there's only one show that bands together a diverse group of powerful women and sends them down the runway for an unprecedented show that celebrates all forms of beauty: L'Oréal Paris's Le Défile. Before the models hit the catwalk, we snuck backstage at the historic Monnaie de Paris to grab a few moments with one of the beauty house's spokesmodels,
Aja Naomi King
, to talk morning routines, makeup secrets, and who inspires her the most.
---
Why is walking in this show important to you?
"L'Oréal makes every experience incredible. This is fantastic, to be walking in a show with so many women that I admire and to be included as the spokesperson and representing L'Oréal in this way, and [to] be a representative of beauty and fashion and just… It's a dream."
What's the first thing you do in the morning?
"[
Laughs
] Brush my teeth. It's a really good way to start a day, but beyond that, then I have some coffee. Number one and number two."
What do you have on you at all times?
"Other than my phone and a credit card, I have to have a lipstick or some L'Oréal Paris Glow Amour drops. It's not sticky—it gives you a little bit of a dewy glow on the lip, and it's very moisturizing."
What is the most unexpected place or person you've ever gotten beauty advice from?
"Here in Paris? Eva [Longoria] knows everything! She is basically a professional makeup artist—oh my god, she can beat a face. She's incredible. I think that's a good tip to know: If you're hanging out somewhere and need a good makeup touch-up, and Eva's around, she'll do it in a heartbeat."
Song that gets you on the dance floor?
"Anything by Lizzo or Beyoncé."
Who inspires you the most?
"My mother, always."
Ultimate vacation spot?
"I really want to go to Bora Bora."
Favorite dessert of all time?
"Anything chocolate."
Want more stories like this?
Javier Bardem, Lover of Penguins, Wants Us to Save the Planet
Hustlers' Lili Reinhart on Swearing off Low-Rise Jeans & All That Fake Vomit
When Auditioning for Hustlers, Julia Stiles Wouldn't Take "No" for an Answer