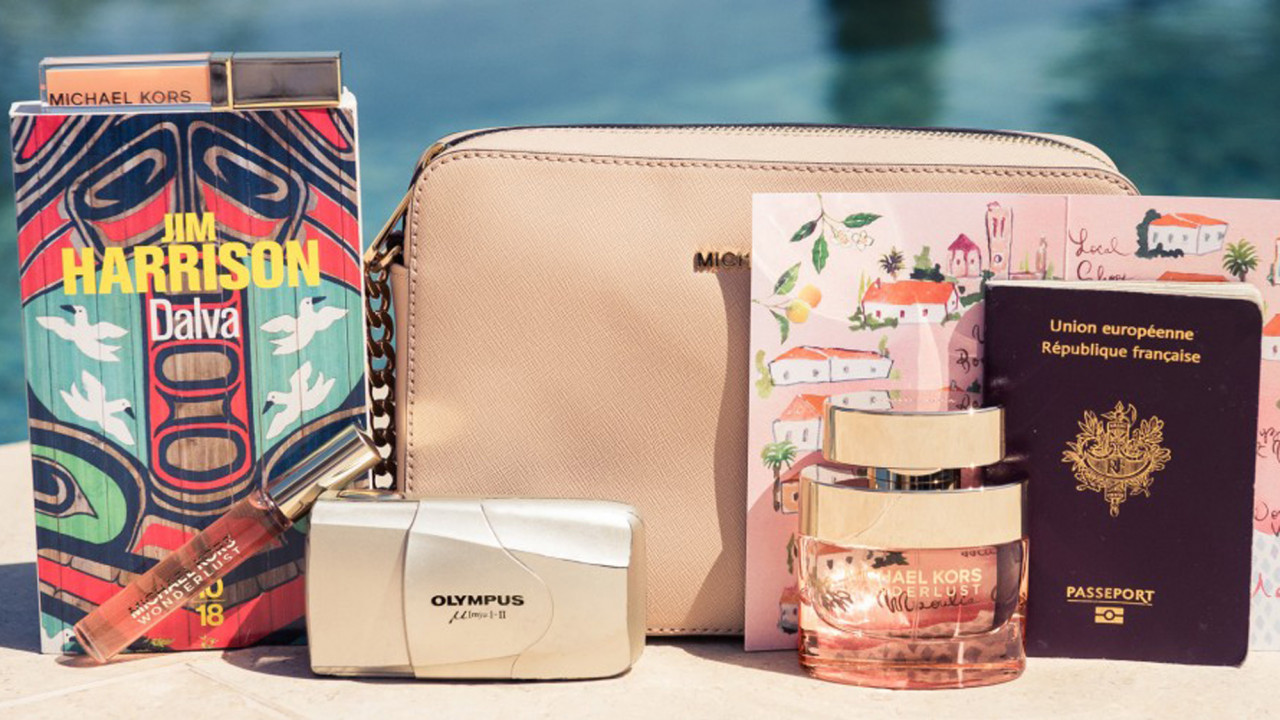 The Best Duty-Free Shops In the World
In which the airport is a prime shopping location.
I have a distinct memory of buying a carton of Lucky Strikes in the Madrid-Barajas Airport to bring back for my then-boyfriend 10 years ago. I spent eight hours at that airport, six of which were spent outside at a weird little café in the sun, reading Amy Hempel. It was a long, disorienting day, and my flight didn't wind up taking off until close to two in the morning. But I remember very well coming into the starkly lit air-conditioned space from the sunlight and wandering into a duty-free shop to buy cigarettes for a fraction of the price they would be in the States.
That's the duty-free experience: Jet-lagged, unmoored, either excited or dragging our heels en route home, we stumble into bright shops promising incredible deals and spend way too much money on makeup, perfume, alcohol, and tobacco. But it turns out that there are right and wrong ways to shop duty-free—the price varies from airport to airport, and even within airports sometimes.
If you're on the lookout for deals on makeup, head to Dubai, Vienna, or Heathrow in London, according to a new report from finance site The Points Guy. Domestically, your best bets are San Francisco, JFK in New York, or LAX in Los Angeles.
For alcohol, head to Kiev, Ukraine; Grand Cayman, Cayman Islands; or Madrid (so apparently I missed an opportunity when I bought cigarettes there but failed to purchase any liquor). Domestically, find deals on booze in Atlanta, Miami, and Honolulu.
To shop discounted fragrances, Madrid wins again, alongside Porto, Portugal, and London Heathrow. In the U.S., stick to duty-free shops in airports at JFK, LAX and Vegas. (Somehow that just makes sense to us.)
The best prices on tobacco are historically to be found in Asia, and the duty-free shops reflect that: Singapore, Bangkok, and Hong Kong all offer low-cost cartons of cigarettes and similar items. In American airports, the same is true in Honolulu; Charlotte, North Carolina; and Fort Lauderdale.
A super-savvy (and jet-setting) shopper can strategically plan splurges airport to airport. For example, on your way out of Tokyo, grab booze (20 percent cheaper in comparison to London) and tobacco (82 percent cheaper), as The Points Guy, uh, points out. When you land in London, buy up cosmetics (20 percent cheaper than in Tokyo) and fragrances (18 percent cheaper).
As one commenter noted, just be double-triple sure that you're following guidelines when buying things like alcohol, lest they be wrested from your hands by the TSA. For alcohol in carry-ons, "the container (not just the bag) must also be transparent," the commenter wrote. "A few years ago, the TSA in CLT refused to clear a bottle of wine we had purchased in Rome at the airport duty-free shop. It was in the sealed bag with receipt, but they could not see through the colored glass to determine the contents. We had to run back and check a soft-sided carry-on."
Though that may seem like a ridiculous guideline if opaque wine bottles are sold in duty-free shops, it's real. "Containers must be clear in order to be properly scanned at checkpoints," Where Traveler reported on TSA guidelines. "Alcohol in metallic, opaque, or ceramic bottles or other containers in which the alcohol is not clearly visible must still be packed in checked luggage." Good to know—and happy travels!
Want more stories like this?
Is This the Yelp of Beaches?
The Fashion Lover's Guide to Antwerp
You Can Buy This Romantic Italian Island for the Low, Low Price of $1.1 Million