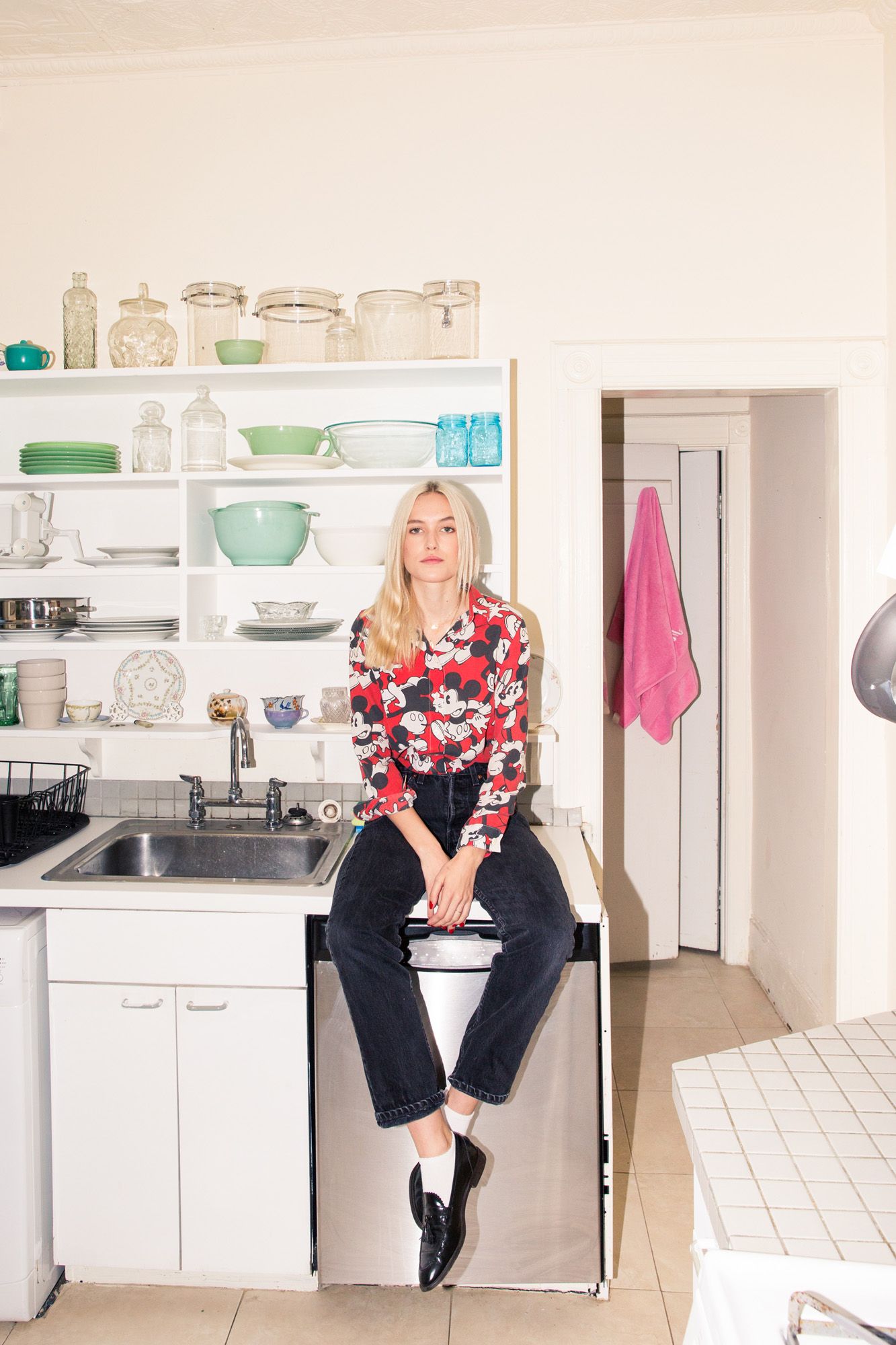 Closet
And mixes it with Prada for good measure. New York.
Alec Kugler
Emily Ramshaw
There are some things we know we'll never be able to pull off. Like, say, pink Timberlands; gingham puffed-sleeve blouses; a bright orange nylon Prada bag circa 2005. But there is one person who can pull off all of these things, probably all in one outfit: artist and model
Carlotta Kohl
. More than pull off, though, she makes whatever mixed-up ensemble look so cool that you wonder why you haven't tried the look yourself. Here's what we learned while hanging out with Kohl (aka 
@Carlottiica on Instagram
) for an afternoon at her Lower East Side apartment: there are certain traits required to make the vintage and thrifted wonders that make up her wardrobe work. There's the physical stuff—the model looks—but the actual secret sauce is the quiet confidence in her own creativity that allows her to find something kitschy at an airport gift shop, for example, or during an Etsy deep-dive, mix it with a Gucci bag, and make it ~fashion~. Maybe it's the artist thing, that confidence in her own creativity. Which brings us to Kohl's work and art, which is deeply personal, and also a complete pleasure to look at (and you can't say that about every artist working). To be fair, she also models—and knows her way around the fashion industry as a result. At the end of the day, though, as much as she mixes and matches in ways we only wish we could, her ultimate fashion score—one she hasn't actually made yet—is a Prada backpack, which, no matter how basic our sartorial choices look compared to Kohl's, is something we'd most definitely work to pull off.