Getting Ready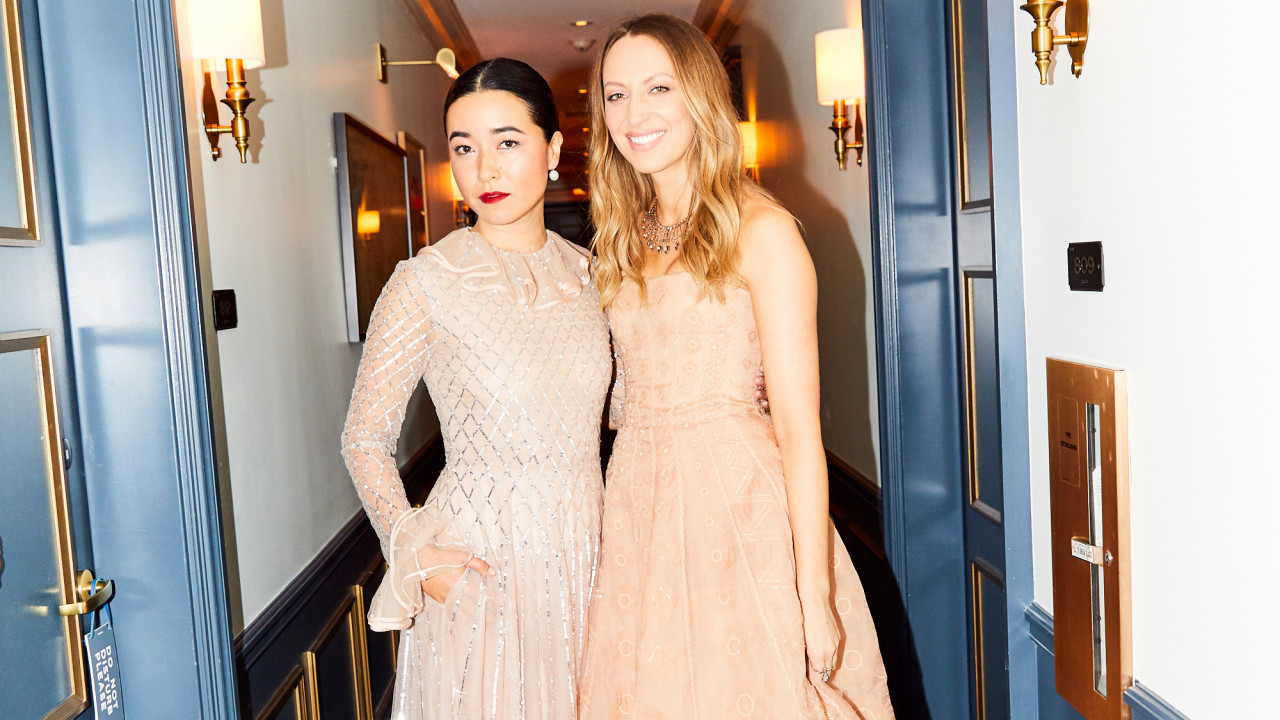 Getting Ready for the Emmys with Anna Konkle & Maya Erskine
Running through hallways and stocking up on blotting papers with the Pen15 duo.
We had a little taste of what it's like to hang out with the Pen15 women when we discussed Spice Girls and seafood spreads with Maya Erskine a few months ago. So when she and Anna Konkle invited us over to their NoMad hotel suites ahead of the Emmy Awards to run through hallways and play with Valentino and J. Mendel, we couldn't (nay, wouldn't) refuse. It was as much a surreal moment for us as it was for the duo, who were about to attend their first Emmys, where they nabbed a nomination. Before we sent them off to the red carpet, we talked camera faces, what happens on the car ride over, and after-parties.
What is the first thing you do the morning of a big event?
"Coffee, water, and if I'm puffy, I use a jade roller." —Maya Erskine
"Coffee." —Anna Konkle
How do you like to keep the vibe in the suite?
"Sometimes it's very chatty and fun; sometimes it's quiet and zen. Sometimes I'll be stressed out of my mind. But I try to play calming music and keep the vibe light." —ME
"I'm into convos about family and talking about anything else instead of the event. Listened to of Montreal today—and love chatting with Maya." —AK
What else do you listen to?
"Nina Simone." —AK
"Patsy Cline is a good go-to!" —ME
Do you have any rituals you do to prep for a big event?
"I should start some, but for now, just coffee and occasionally a bath."—ME
"Haha um, no." —AK
Tell me about your look for tonight!
"J. Mendel dress. Nude with geometric shapes. Classic shape and color with a little off-ness. Feels like me."—AK
"My dress is Valentino, a peach, nude with lots of shimmery sparkles—it kind of reminds me of a chic jester. We wanted to contrast the gown with a bright lip and some shimmer on the eyes. Mostly undone with bare skin and a strong brow." —ME
What do you stash in your bag?
"Snacks if they fit, makeup, oil-blotting papers, and lipstick." —ME
"Lipstick, phone, and ID. Boring." —AK
What goes on in the car ride on the way to the red carpet?
"Looking at ourselves in our phones and oil blotting. We're all just looking at ourselves the whole ride." —ME
"Trying to forget about where I'm going, so I'm not nervous." —AK