WWWRN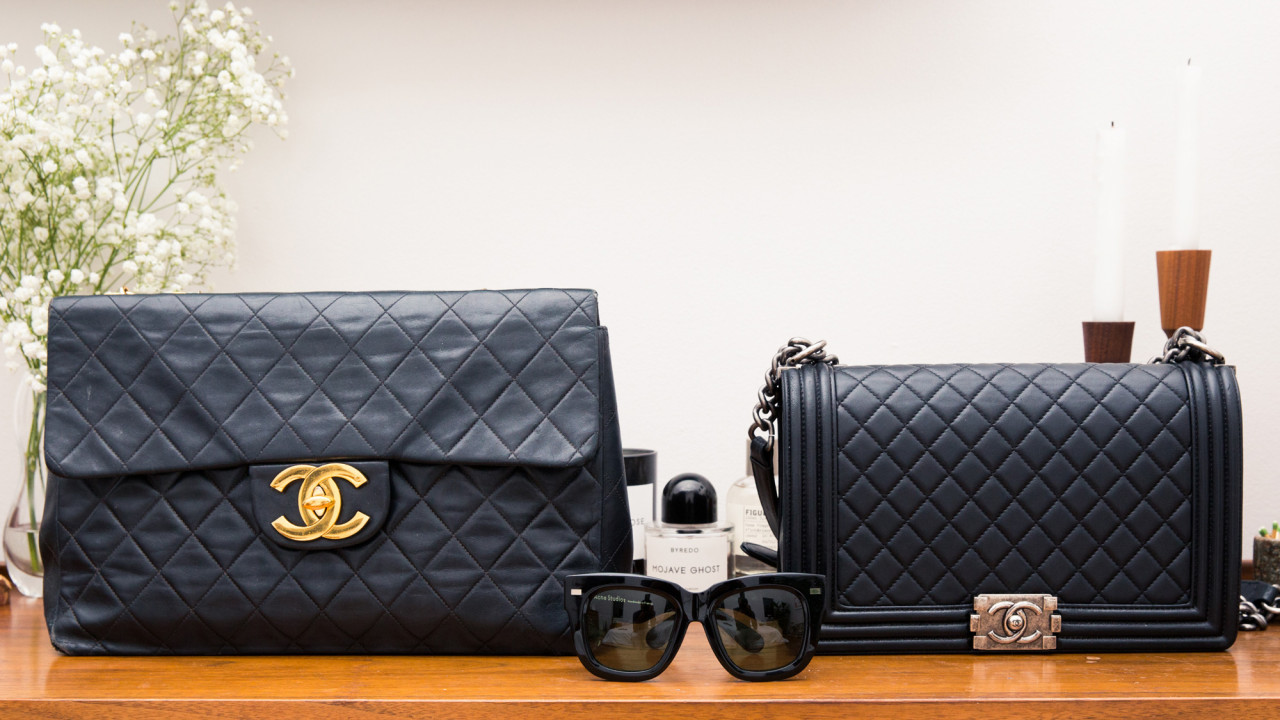 18 Bags Our Editors Are Adding to Their Fall Wardrobes
Bigger bags and rich fabrics are added to the mix.
Everyone is talking sweaters and boots, but we currently have bags on the brain. As we retire our straw and woven-lucite options for the season, we're welcoming in rich, buttery leather totes, structured minis, and bigger textured silhouettes. Here are our favorite handbags for the chillier season.
---
Noah Lehava
Director, Lifestyle and Talent
1. BOYY Wonton Bag: Mini bags have reigned supreme all summer, but with fall already here, I'm finding I need more space for my *things*. I already have one Boyy bag that I've toted around since the day I got it, and it's time I added their new silhouette to the mix.
2. Jil Sander Sphere Leather Clutch: There is little I don't love about this bag. First, the color of the leather practically melts on eye contact it's so buttery. Then that clear sphere—what is that perfection?
3. Hayward Suede Bag: Hayward is one of my bag brand obsessions right now. I love the deep-hued suede, and the shape is like nothing I've ever seen.
---
Hannah Baxter
Senior Beauty Editor
1. Little Liffner Baby Boss Bag: Stockholm-based Paulina Liffner nailed it with this lady-like baguette bag in lizard-embossed leather. The emerald-green shade will pop against anything from a camel trench to a navy wrap coat, and the asymmetric handles are a total dream. I want, I need, I add to cart.
2. Prada Sidonie Two-Tone Leather Shoulder Bag: The Sidonie silhouette from Prada has been taunting me all summer, and now that I've found this slime-green style, I think it's time to pick one up for myself. It's so classic I'm considering it a sound investment in my wardrobe's future.
3. Wandler Georgia Leather Trimmed Calf Hair Shoulder Bag: Animal print was all over the runways this season, but this bag combines elements of both zebra and cow print so I don't even have to pick one over the other. A neutral bag is a must-have, but I love that the pattern and texture keep it from feeling too one-note.
---
Rachel Pickus
Social Media & Affiliate Coordinator
1. Baggu Medium Leather Retail Tote: While utilitarian, my vast collection of canvas bags doesn't exactly exude maturity. Enter this leather tote from everyone's fave reusable bag source, Baggu. Its timeless silhouette is made whimsical with a quirky, mossy green that makes me more than happy to throw my canvas bags to the wayside.
2. C.A.B. Mini Mini Mini Baby Bag: Since I feel like I'm schlepping my life around Monday through Friday, I prefer a mini bag for my off-duty days. This bubble-gum-pink mini bag will be the sweetest addition to my weekends.
3. Prime Cut Knick Knack Hobo: This bag looks like it's straight out of the wardrobe trailer of a Y2K rom-com, and for that reason alone, I need to have it.
---
Jodi Taylor
Editor
1. Stand Studios Lolita Faux Fur Bag: My coats and sweaters tend to become fuzzier and furrier in the colder months, so why not have that extend to my handbag as well? I haven't been able to stop thinking about this Stand Studios tote ever since it released a few weeks ago. I can't think of a more perfect winter bag.
2. Marge Sherwood Croc-Effect Leather Bag: This bag is chic with a capital C and no one can tell me otherwise. It's also the absolute perfect size to hold the essentials: cardholder, phone, lip gloss, and Airpods. Come to me.
3. Louis Vuitton Monogram Giant On the Go: This LV tote first popped up on my IG feed months back and, similar to my situation wirth the Stand Studios tote, I find myself thinking about it on the regular. Naturally, it was limited-edition, so I'll have to scoop it up off StockX, but it's oh-so-worth-it, no?
---
Gabby Sgherri
Editorial Intern
1. Bvlgari x Alexander Wang Serpenti Forever Belt Bag: I'm usually obsessed with all things Wang, and his collab with Bvlgari was no exception. The gold serpent detailing is calling my name because I love all things gold and snakes (aesthetically speaking). It also comes in a pastel green or white, for those of you in denial that winter is coming, but the black colorway really has me sold!
2. Aetelier Zip Tied Tote: I would say that a clear plastic bag is a bit passé, but this smoke colorway caught my eye, and then I noticed the zip-tie stitches on the side. It's the perfect size to fit my laptop, wallet, lip gloss, and other workday essentials, so don't be too jealous when you see me sporting it around the office.
3.The Row Ascot Linen Tote: I spotted this little guy while I was online shopping one day, and I haven't stopped thinking about it since. The slouchy silhouette works perfectly with the delicate handles, and it would be the cutest vacay bag. I think I need it for my next getaway *buys bag and books vacation*.
---
Leah Faye Cooper
Editorial Director
Part of the series:
WWWRN