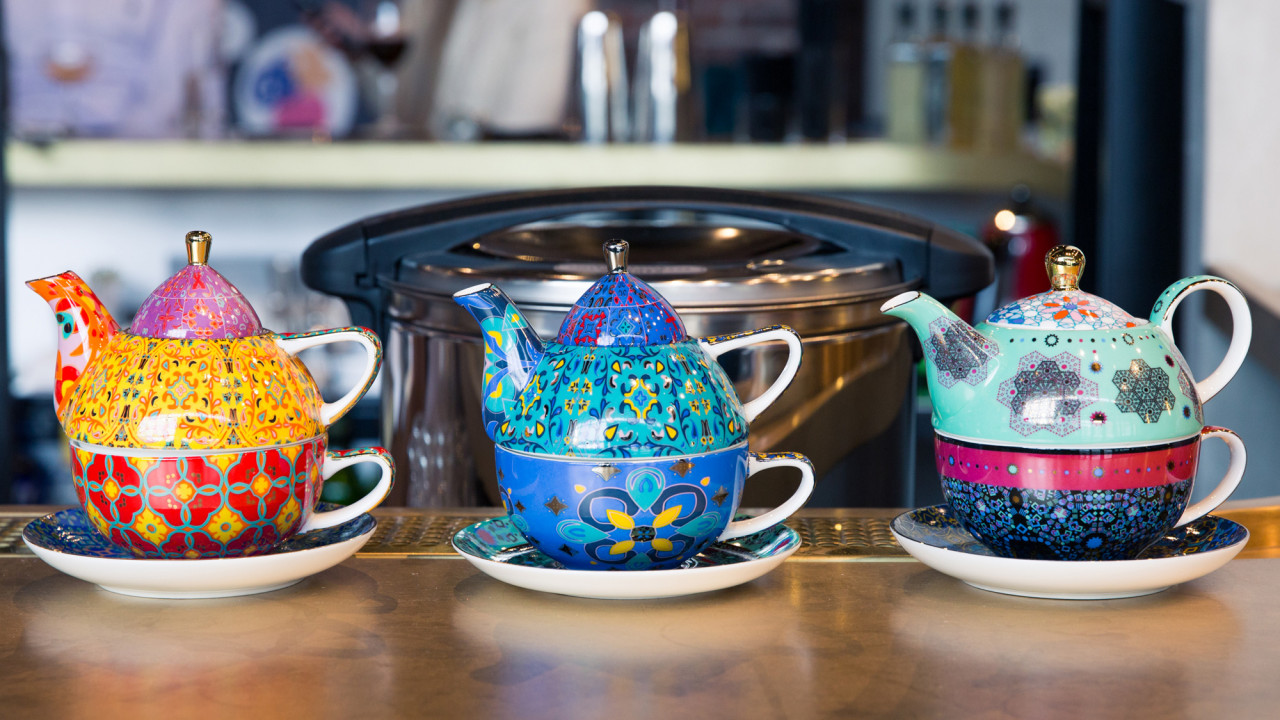 Instagram Created a New Policy Concerning Diet Teas
And everything else we can't stop talking about this week.
This week on Open Tabs—an assortment of links we have on our open tabs for the week—we're giving you a peek into our own internet habits and the stories and themes we can't seem to stop talking about, like how Instagram has a new policy, KITH's latest collaboration, all the amazing things to come out of our favorite '90s TV shows, and much, much more.
1. Instagram's Latest Policy Is Long Overdue (via Cosmopolitan)
In the age of social media, it's extremely easy to fall under the spell of influencers and constantly wanting to "do it for the 'gram." Instagram has obviously taken note and is now restricting posts concerning diet teas, lollipops, and shakes. Posts made popular by celebs, like the Kardashians, that sell or promote the use of weight-loss products and procedures will be restricted from the news feeds of the app users that are under the age of 18.
2. KITH and Barbie Team Up for Barbie's 60th Anniversary (via Hypebae)
I stopped playing with dolls ages ago, but this is one doll I'd want to buy. Kith Women and Barbie have created an immersive experience in honor of our favorite doll's 60th anniversary. Fans of Barbie can head to Kith's flagship store in SoHo to participate in a styling contest and have the chance to help create the official Kith x Barbie doll.
3. The Cast of Girlfriends Will Be Coming to a Screen Near You (via Elle)
We seriously can't get enough of Tracee Ellis Ross, so when the actress announced that she and our three favorite girls will be heading back to TV for the first time in 10 years, we were over the moon! Golden Brooks, Jill Marie Jones, and Persia White will be guest-starring on an episode of the hit ABC television show Black-ish. The episode is set to air October 8th and will be centered around the topic of feminism.
4. Beyoncé Released Another Documentary (via Cosmopolitan)
This year has been filled with nothing but Beyoncé blessings! Queen Bey has blessed her fans yet again, with another behind-the-scenes documentary, Beyoncé Presents: Making the Gift. The documentary focuses around the artist and her time creating the critically acclaimed soundtrack The Lion King: The Gift and even features a very unexpected (but adorable!) cameo of her children, Blue Ivy, Rumi, and Sir Carter.
5. Ralph Lauren's Latest Collection Is Inspired By Your Favorite '90s TV Character (via Glamour)
If you've ever looked up "Rachel Green–inspired outfits" on Pinterest, this is for you! Ralph Lauren has recently teamed up with Warner Bros. to create a capsule collection inspired by Friends character and former Ralph Lauren employee Rachel Green. The collection is in honor of the hit television show's 25th anniversary airing on ABC and features classic pieces from the Polo and Lauren by Ralph Lauren collection that's perfect for fall!
Want more stories like this?
6 Things You Should Never Say If You Want to be Taken Seriously
5 Apps We Count On to Keep Our Live in Order
60 Seconds with Priyanka Chopra Jonas